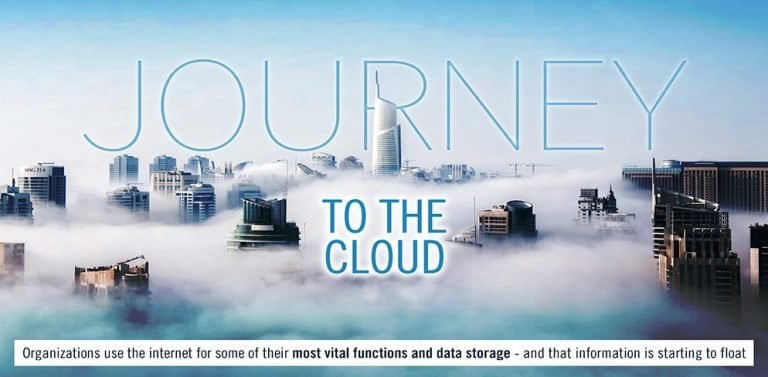 Since the mainframe era, business have been looking for solutions to easily share data between multiple users. As recently as 2006, it was still difficult to store and share data online. But cloud-based solutions from companies like Amazon and Google have been using "the cloud" to deliver software and products to customers since the early 2000s.
Q2 hedge fund letters, conference, scoops etc
Corsair Capital Profits From Goldman Sachs' SPACs [Exclusive]
Corsair Capital, the event-driven long-short equity hedge fund, gained 6.6% net during the second quarter, bringing its year-to-date performance to 17.5%. Q2 2021 hedge fund letters, conferences and more According to a copy of the hedge fund's second-quarter letter to investors, a copy of which of ValueWalk has been able to review, the largest contributor Read More
The Options
Not all cloud computing is the same. Businesses can choose between public options, which offer lower costs and high reliability, and private options, which are customizable, more secure, and scalable. Or, you might choose to use a hybrid of options, moving data between public and private clouds according to the varying importance of security versus easy access.
Amongst public cloud technologies, business have additional options. The most popular, software as a service (SaaS) offers 3rd party applications available over the internet. This frees up the storage space needed to install applications and save data on individual computers.
The Problem
Today, 93% of organizations use cloud-computing, and 42% use cloud-based apps for at least half of their business. Enterprises invest an average of $1.62 million in cloud computing, despite its continued issues. For cloud computer to truly thrive, it will need solution to issues of privacy, security and loss of access during internet outages.
Security is one of the biggest concerns for enterprises thinking about cloud-based services. Nearly one-third of cloud services have been banned by businesses for poor security measures, while only 8% of cloud-services meet the data security and privacy requirements of businesses. The remainder are mostly tolerated due to a lack of better options.
The Best: Salesforce, OneDrive, SharePoint
The Worst: The Pirate Bay, Split PDF, Pic Resize
The Solution
Network as a service (NaaS) and software defined wide area networks (SD-WAN) offer a solution to the struggles of cloud computing. Together, NaaS and SD-WAN connect offices and data storage centers through networks that span large distance. This flexible, cloud-based technology is more cost-effective, more secure, and not dependent on hardware to function.
Cloud computing replaces on-site technology, and keeps everyone on the same page with access to the same data. By eliminating hardware and infrastructure, as well as the cost to maintain that equipment, cloud computer lowers costs monetarily, and reduces necessary labor. 1 in 3 organization mix-and-match, using four or more cloud vendors to get the best solutions for their business.
Check out this infographic to learn more about the journey to the cloud: