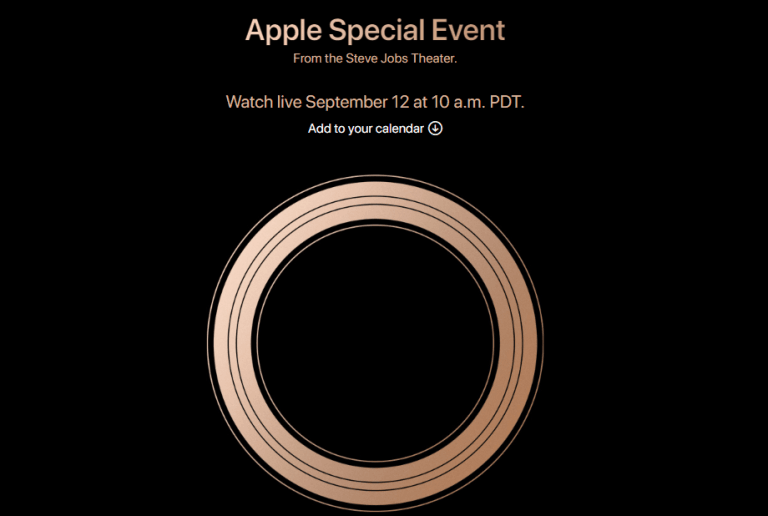 On Thursday, Apple officially sent out press invites for the iPhone XS launch event. Of course, Apple didn't mention the iPhone XS or other devices it would unveil at the event, but the rumor mill is pretty certain what the tech giant has in store. Soon after Apple sent out the invites, its shares skyrocketed to an all-time high on Thursday. Investors seem exuberant about the upcoming iPhones and other Apple devices.
iPhone XS launch event invite drives up Apple stock
Apple is set to host the iPhone XS launch event on Wednesday, September 12 at 10 AM Pacific Time. The event will take place at the Steve Jobs Theater at Apple's Cupertino campus. The event invitation emphasizes the color gold, sparking speculations that the iPhone X successor could be made available in a new gold color. Last year, Apple had sought approval from the US Federal Communications Commission for a gold version of the iPhone X.
The Cupertino company has historically released new iPhones in the first half of September. The Apple Watch Series 4 is also expected to debut at the same event. Apple is expected to start taking pre-orders for the new iPhones on September 14, just a couple of days after the unveiling.
Qualivian Investment Partners July 2022 Performance Update
Qualivian Investment Partners performance update for the month ended July 31, 2022. Q2 2022 hedge fund letters, conferences and more Dear Friends of the Fund, Please find our July 2022 performance report below for your review. Qualivian reached its four year track record in December 2021.  We are actively weighing investment proposals. Starting in November Read More
Apple's share price surged to $228.26, which was a record high, on Thursday before closing at $225.03. Analysts expect Apple would release three new iPhones on September 12, including a 6.5-inch OLED iPhone XS Plus and an affordable 6.1-inch iPhone 9 with an LCD screen. All the three models would have a bezel-less design with a notch similar to last year's iPhone X.
TF International Securities analyst Ming-Chi Kuo predicts the 6.1-inch LCD iPhone 9 would be the most popular version this year thanks to its affordable price tag of $600-$700. The other two models will be more expensive, with the iPhone XS Plus going all the way up to $1,000. As the iPhone X has shown, even moderate growth in sales could significantly boost Apple's revenues due to the high price tag of the iPhone XS and iPhone XS Plus.
Reports from Apple's Asian supply chain have also been optimistic. Sources recently told DigiTimes on condition of anonymity that Apple would ship 70-75 million units of the three new iPhones by the end of this year. Foxconn and TSMC, two of the largest suppliers to Apple, are expecting record revenues in the fourth quarter. If Apple suppliers manage to ship 70-75 million new iPhones this year, it will be the best performance since the iPhone 6 and 6 Plus in 2014.
This is not a mockup
On the same day Apple sent out media invites for the iPhone XS launch event, folks at 9to5Mac shared an exclusive image of the 5.8-inch iPhone XS and 6.5-inch iPhone XS Plus. Both the devices appear to be gold in color. The smaller version is placed on top of its larger sibling. The button placement remains the same as the current iPhone X.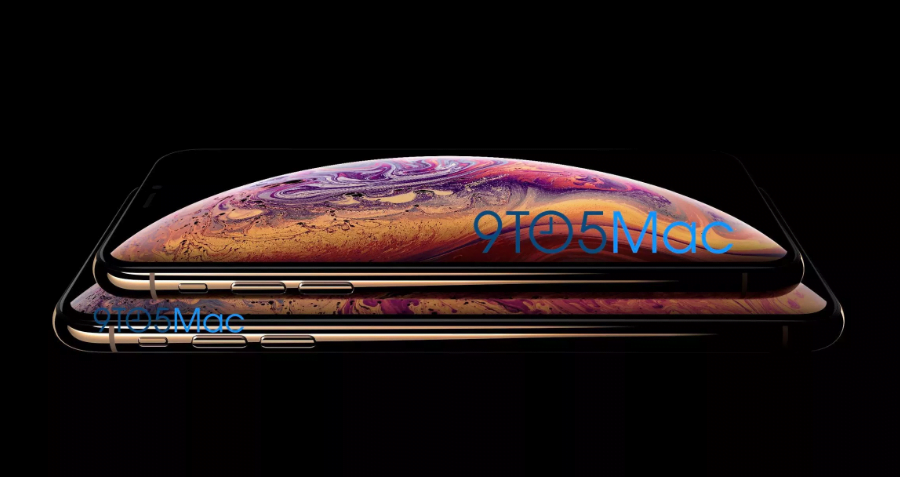 The rumor mill claims that the iPhone XS and iPhone XS Plus would feature 4GB RAM and dual cameras on the back. But the iPhone 9 is said to launch with a single camera and only 3GB RAM. Apple could remove the 3D Touch functionality from all three iPhones this year. All the three variants would run the A12 chipset being produced by TSMC using its 7nm manufacturing process.
Warren Buffett remains bullish on Apple
Another thing that could have fueled Apple's stock surge on Thursday was Warren Buffett's comments on Apple. In an interview with CNBC, the billionaire investor said Apple had become Berkshire Hathaway's largest holding. A regulatory filing revealed a few weeks ago that Berkshire Hathaway owns more than 252 million shares of Apple at the end of June. "Another fellow" in Berkshire also holds 6 million shares of Apple.
It means Warren Buffett owns more than 5% of Apple's outstanding shares, and his position is growing consistently. The Oracle of Omaha told CNBC that he had purchased "just a little bit" more Apple shares since June. Buffett is bullish on Apple as he believes the company is no longer part of a "boom and bust" cycle. Hundreds of millions of people "practically live their lives" by the iPhones, iPads, and Macs. That's what interests Buffett.
Warren Buffett doesn't believe the iPhone X is expensive. He argues it is "enormously underpriced" considering the value it offers. The device has become indispensable for hundreds of millions of people.
Updated on