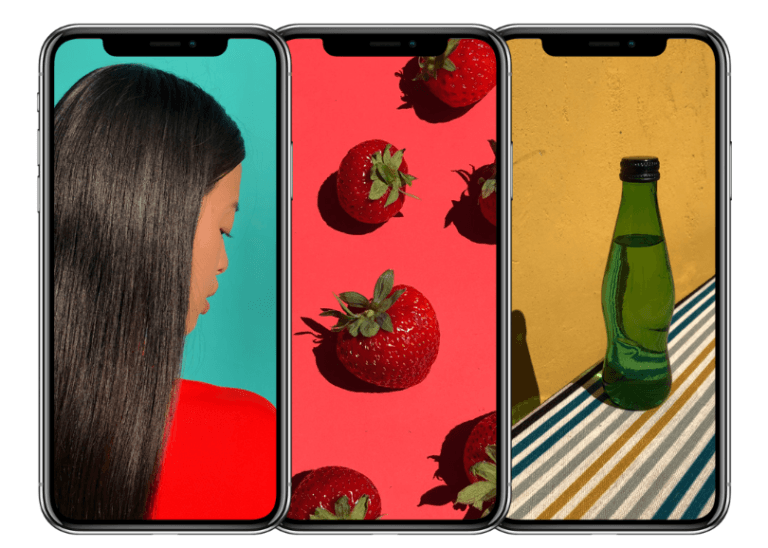 It's no secret that Apple is going to release three new iPhones next month. The tech giant shocked the world by launching its first $1,000 smartphone last year. Most analysts said the iPhone X wouldn't register good sales due to its ridiculously high price tag. Yes, consumers and analysts were shouting at Apple for the iPhone X's steep pricing. But those same people quietly went on to purchase the iPhone X.  And consumers who didn't upgrade last year will likely buy the upcoming flagship this year even if the iPhone X Plus price is in four digits.
Do you expect a potential iPhone X Plus price cut?
Apple CEO Tim Cook said during the latest quarterly earnings call that the iPhone X was the top-selling iPhone in every week since its launch in November 2017. It's a clear indication that the price may have affected its sales a bit, but not to the extent most analysts expected. And Apple more than made up for lost sales by selling the iPhone X at $1,000. The iPhone's average selling price (ASP) skyrocketed from $606 in the April-June quarter of 2017 to an impressive $724 in the same quarter this year.  
The incredible success of the iPhone X should encourage Apple to stick to its new ultra-premium pricing strategy. It will help the company boost revenues (and profits) even as the unit shipment growth rate continues to slow down.  
Macro Hedge Funds Earn Huge Profits In Volatile Macro Environment
With the S&P 500 falling a double-digit percentage in the first half, most equity hedge fund managers struggled to keep their heads above water. The performance of the equity hedge fund sector stands in stark contrast to macro hedge funds, which are enjoying one of the best runs of good performance since the financial crisis. Read More
On the other hand, multiple reports suggest that Apple could drop the prices of its upcoming models as component costs have declined since the iPhone X launch. This strategy could help Apple bring more people into its ecosystem and then monetize them over long periods through subscription services such as iCloud and Apple Music.  
So, what pricing strategy could Apple adopt this year? And what will be the iPhone X Plus price? Before we dive into pricing, let's first look at what devices Apple is going to launch next month. According to TF International Securities analyst Ming-Chi Kuo, we will see three new iPhones next month. There will be an ultra-premium 6.5-inch OLED iPhone X Plus, a 5.8-inch OLED second-gen iPhone X, and an affordable 6.1-inch LCD iPhone.  
All three models are going to look like last year's iPhone X with a display notch. They will feature the TrueDepth camera system that supports Face ID and Animoji technologies. The iPhone X Plus and iPhone X2 are said to pack 4GB RAM and dual cameras. In contrast, the LCD iPhone would get only 3GB RAM and a single rear camera lens. It would also lack the 3D Touch functionality.  
According to Kuo, the LCD model could cost between $600 and $800. If you are OK with an iPhone that lacks dual cameras, 3D Touch, and the OLED display, you could go for the LCD iPhone. Kuo told investors in his latest research note that Apple would launch the LCD iPhone in both single- and dual-SIM variants. But the dual-SIM model will be sold only in select markets such as China.  
DigiTimes Research and Taiwan-based Economic Daily News have learned from the Asian supply chain sources that the iPhone X2 would start at $899, which would make it $100 cheaper than last year's iPhone X. They believe the price cut is aimed at boosting sales. Another reason, according to DigiTimes Research, is that the iPhone X2 would be 10% cheaper to manufacture than its predecessor, thanks to the reduced costs of components.  
EDN added that the 6.5-inch iPhone X Plus price would start at $999, the same price point the iPhone X occupied last year. The higher storage variants of iPhone X Plus could cost up to $1,200 in the US. But the iPhone X Plus could cost even more.
Apple has no reason to cut the iPhone X Plus price
While the idea of Apple cutting the 2018 OLED iPhone prices by $100 would appeal to people planning to buy the new iPhones, there is little chance the company would want to sell its flagship devices at a lower price. The iPhone X has proved that millions of people would stand in the queue to buy it for $1,000 (or $1,149 for the 256GB model). So, why would the company want to sell the iPhone X2 with an upgraded processor and better cameras at a lower price and hurt its bottom line? 
With the iPhone X, Apple created a new category of ultra-premium smartphones. The company had to introduce revolutionary features such as the TrueDepth camera and fully overhaul the phone's design to justify the price tag. Encouraged by Apple, other smartphone vendors such as Samsung, Huawei, and OnePlus also increased the prices of their flagship devices. The OnePlus 3 was priced at $399, but the latest OnePlus 6 costs $529.  
The ultra-premium iPhones with a four-digit price tag are becoming a new normal. Even though consumers may cry at first, they would eventually pay as much as the cost of a MacBook to get their hands on the latest and greatest iPhones. Why? Because smartphones have become the most important product in a user's life, says CCS Insight analyst Ben Wood. People use their smartphones for everything from watching videos to shooting photos to work to connect with their friends and family to gaming. 
The iPhone accounts for more than 50% of Apple's total revenues. Mac and iPad sales are declining. And the iPhone unit shipments aren't growing as fast as they used to before. Apple's strategy of generating more revenues off each iPhone sale has worked well, and it will likely stick to this strategy this year. The company is unlikely to cut the iPhone X Plus price. People who can't afford the iPhone X Plus or iPhone X2 could happily opt for the LCD iPhone.  
Updated on