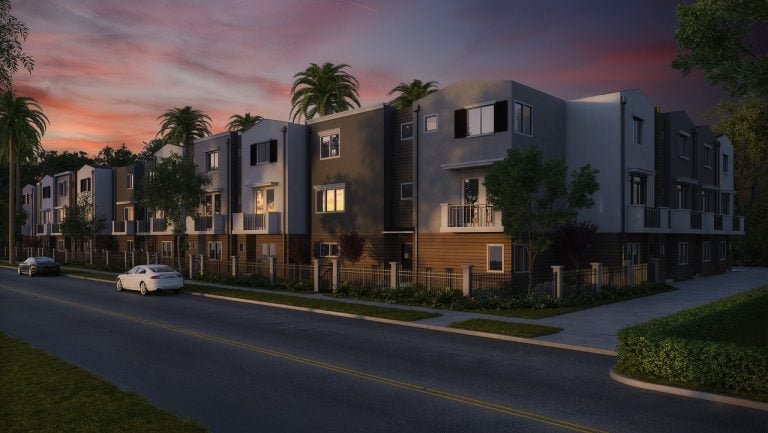 Real estate has always been a relatively safe bet for investors. Whether as long-term speculation, setting yourself up as a landlord, or simply flipping a property for a fast buck, the domestic housing market is still one of the best ways to build a fortune. However, for investors looking for that little bit extra, and those who are willing to take on a little more risk, then casting your eye a little further afield holds the promise of bigger profits and a greater return on your investment.

[REITs]
Q2 hedge fund letters, conference, scoops etc
This Long/ Short Equity Firm Sees A Time-Arbitrage Opportunity In This Pest Control Merger
Yost Partners was up 0.8% for the first quarter, while the Yost Focused Long Funds lost 5% net. The firm's benchmark, the MSCI World Index, declined by 5.2%. The funds' returns outperformed their benchmark due to their tilt toward value, high exposures to energy and financials and a bias toward quality. In his first-quarter letter Read More
As someone who has helped hundreds of clients find and manage property abroad, here are my top tips for anyone looking to go the extra mile and dive into the lucrative world of foreign real estate investment.
Location, Location, Location
There are a number of factors to consider when deciding on the best location for your investment. Firstly, the proximity or ease of access to home should be high on your list. You should certainly inspect the property when considering a purchase, and there may be occasions when you need to return in order to maintain, renovate, or manage any administrative issues.
The second consideration is the location relative to its locale and your future plans for the property. For instance, if you are purchasing real estate that you plan to rent out to vacationers, then beachfront property is a great way to ensure you have business all year round. However, finding a rundown property to renovate and then flip is often much easier in the city. Decide on a plan early on and then restrict your search dependent on how you want to invest.
Learn Your History
Once you've decided on a location, it is imperative that you do a little research. Analyze the long-term real estate trends of at least the last decade and try to gather some insight into why property prices fluctuated when they did. Factors such as the country's economic climate, political outlook, or new laws regarding foreign investment and tourism can all play a significant part in the value of the real estate market — particularly if you are considering an investment in what may be thought of as an "unstable" country.
Get Help
Don't be fooled into thinking that the process for purchasing real estate at home is the same for the country in which you choose to invest. Wherever you decide to put your money, you will find a different set of rules, regulations and bureaucratic red tape, and navigating the system is best done with the help of professionals. Hire a local attorney, preferably one who knows the area well, and a real-estate agent who has experience of the specific property market. Both should be fluent in the language of the country in which you are investing and, of course, English.
Don't Forget the Exchange Rates
One of the most attractive elements of purchasing real estate abroad is the opportunity to make the most of your superior purchasing power. However, over the course of your purchase, a few days can make all the difference. You may calculate a price at the beginning of the process only to find that, thanks to the exchange rates six months down the line, you end up paying thousands of dollars more. Take some time to calculate upper and lower exchange rates and your budget will be flexible enough to cover all your expenses.
The Joy of Tax
Death and taxes, right? Well, be prepared to discover a whole new world of taxes and fees when investing in real estate abroad. Once you've purchased your chosen property, enlist the help of a local accountant to help you navigate yet another new system. With the exception of a few countries, you will find that there are specific taxes for foreign investors, and you need to be aware of these during the purchase. Additionally, there may be a few new and exotic taxes that only your accountant can make you aware of, so be prepared.
Of course, there are many other factors to consider when investing in real estate abroad. From laws banning foreign investment entirely to how friendly the locals might be. However, these simple tips should help you begin your real estate investment journey with your eyes wide open—giving you a better chance of making some real money from your investment.
---
About the Author
Originally from Nottingham, England, Richard Lacey has been helping expats and foriegn investors find high-end real estate for many years — most recently as the CEO of Coldwell Banker Ibiza. Currently, Richard is dedicated to providing customers with realty services that showcase the very best of Ibiza while balancing the needs of the island and its longstanding communities.
Updated on