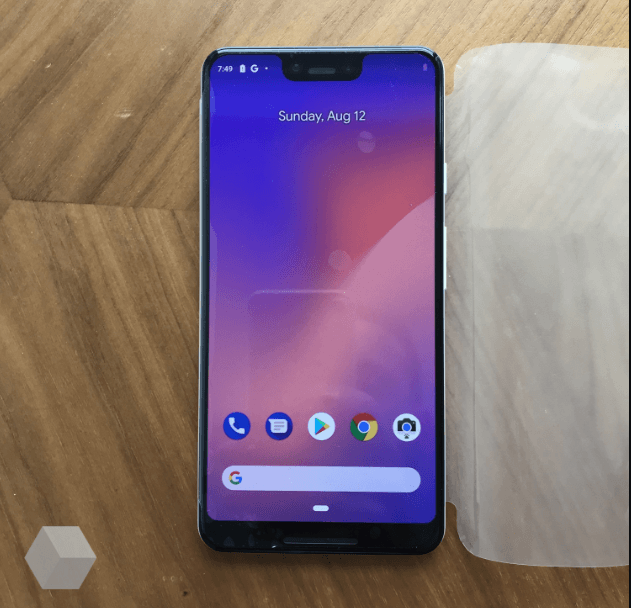 There has been an overwhelming number of leaks related to Google Pixel 3 and Pixel 3 XL this week. Google's next-gen flagship smartphones are still more than a month away. In fact, the company hasn't even sent out invites for the Pixel 3 launch event yet. We don't know the official Google Pixel 3 XL price, but it is currently selling in the black market for as much as $2,000. If you want to get your hands on the yet-to-launch flagship right now, that's the Google Pixel 3 XL price for you.
Luchkov selling Pixel 3 XL units for $2,000
According to 9to5Google, a Ukrainian blogger going by the name Luchkov is selling pre-release units of the Pixel 3 XL over Telegram. Luchkov is the same person who shared a hands-on video of the Pixel 3 XL earlier this month, showing the device and accessories in the box including the Pixel Buds. Luchkov is reportedly associated with Wylsacom Media.
The seller, who has multiple Telegram accounts, expects the Pixel 3 XL to launch around the same time last year's Pixel 2 and Pixel 2 XL debuted (Oct.4). They are also selling last year's 128GB Pixel 2 XL for $665 ($100 less without the box). According to a listing, the seller had only three units of the Pixel 3 XL left in stock.
Peter Lynch: How Investors Can Find Their Edge
Peter Lynch was one of the best growth investors of all time. As the Magellan Fund manager at Fidelity Investments between 1977 and 1990, he averaged a 29.2% annual return. Q1 2021 hedge fund letters, conferences and more The fund manager's investment strategy was straightforward. He wanted to find growth companies and sit on them Read More
If someone is interested in buying the device, they have to contact another Telegram user. This user says the Google Pixel 3 XL price is $2,000 per unit, and the pick-up point is in London. At first, it seems like someone is trying to dupe Google Pixel fans, but 9to5Google verified that they were indeed selling the unannounced phones. Luchkov is accepting payments only through Bitcoin or Paypal, though they prefer the former because Paypal takes a huge commission for international transfers.
The sellers promise to dispatch the order from London via FedEx or DHL. One of Luchkov's customers told 9to5Google that someone had purchased 10 units of the device. In fact, Luchkov has claimed that the white Pixel 3 XL unit leak that is circulating on the Internet was sold by them.
How did the seller obtain the pre-release units?
These are pre-release units, and it's unclear how the dealer obtained them in the first place. The only logical explanation at this point is that they obtained it illegally. Someone within the supply chain or distribution network got their hands on a batch of Pixel 3 XL units, and sold them to the Ukrainian blogger. All the recent leaks show a white Pixel 3 XL, suggesting that they came from a single batch.
The seller claims Google cannot deactivate these units remotely. But Twitter user Owen says the handsets Luchkov sold were running software that was "dogfood-level." Owen added that some of the units were listed as Engineering Validation Testing (EVT) while others were Design Validation Testing (DVT). Also, each unit the seller shipped had a Googler's "email address glued to the box."
There's a bunch of interesting bits here that are quite odd:
1) Every shipment has had a Googler's email address glued to the box
2) Some handsets are "DVT" (Design Validation Testing) and others were "EVT" (Engineering Validation Testing)
3) Software is dogfood-level pic.twitter.com/TNGmVLNXmk

— Owen Williams ⚡ (@ow) August 22, 2018
What will be the actual Google Pixel 3 XL price?
Maybe Google can't deactivate them remotely, but it has sent its legal and security teams to meet with contract manufacturer Foxconn to discuss the leaks. Buying these units is not a good idea not only because they are not running a stable software but also because the seller might have obtained them illegally. You could be charged with a felony or misdemeanor for buying them.
The leaks will ensure that Google will have few surprises left when it unveils the devices in October. The only major surprise could be the Google Pixel 3 XL price. Recently, all major smartphone vendors have been increasing the prices of their flagship models, and $1,000 has become a norm for ultra-premium smartphones. So, we wouldn't be surprised if the Google Pixel 3 XL price is close to or above $1,000. Samsung's latest Galaxy Note 9 starts at $999.99.
Check out the latest Pixel 3 XL leak
Russian site Rozetked has shared an exhaustive leak of the Pixel 3 XL, showing the device from different angles. The images confirm that the Pixel 3 XL will house a display notch, which would accommodate an ear speaker, the selfie cameras, and an infrared sensor for facial scanning. The rear panel has a dual-tone finish with a circular fingerprint sensor and a single camera with LED flash.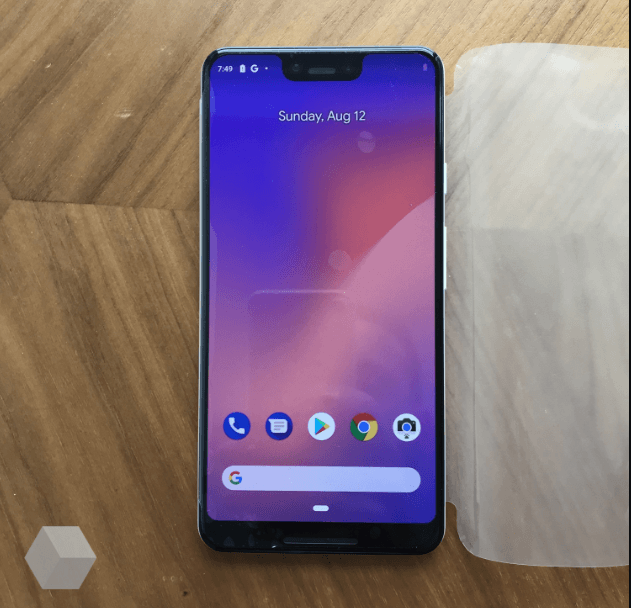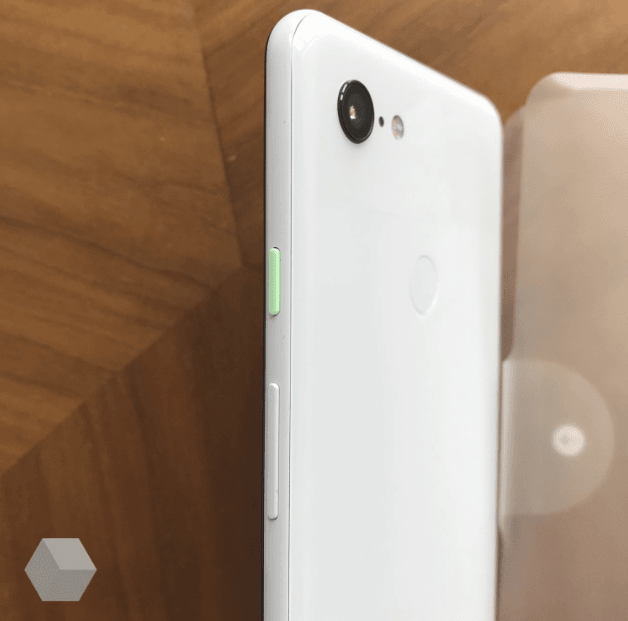 The leak also includes pictures of the About screen, which confirms the device will retain the Active Edge technology that allows users to activate Google Assistant by squeezing the phone. The AIDA64 screen reveals it would pack a giant 3,430mAh battery and a 6.71-inch display. The Pixel 3 XL box includes wired headphones, a USB-C to USB-C cable, a USB-C to 3.5mm adapter, a USB-A to USB-C adapter, and a wall charger. It also offers wireless charging.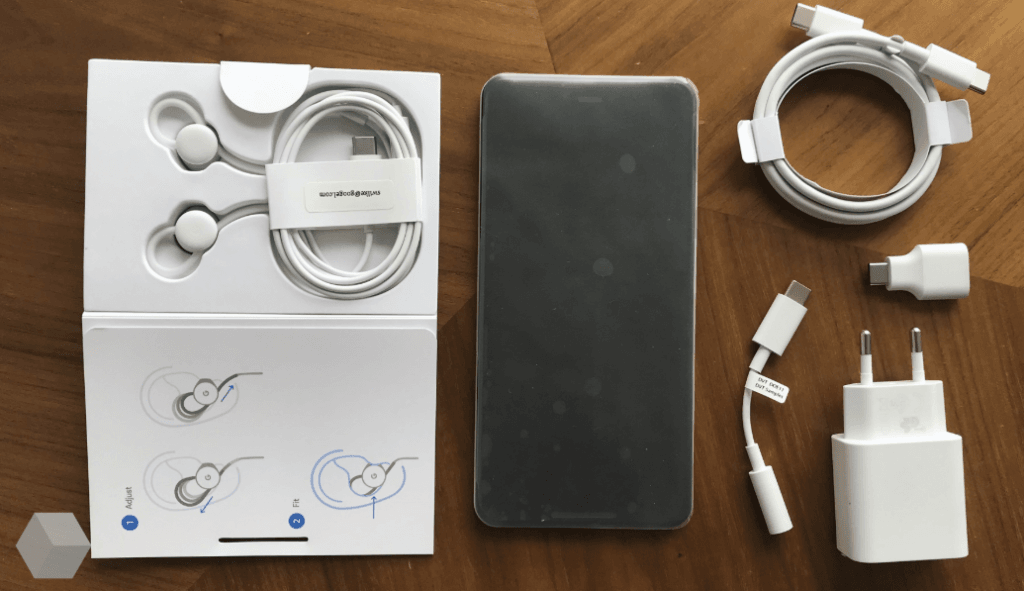 In terms of specs, the handset is running Qualcomm's Snapdragon 845 chipset, which also powers many other premium Android devices of this year. It has a single 12.2MP lens on the back and two 8.1MP sensors on the front. It's unclear why Google is offering dual cameras on the front, but the rumor mill claims the second camera could be used for augmented reality or facial recognition. The search engine giant is expected to unveil the Pixel 3 and Pixel 3 XL on October 4th.