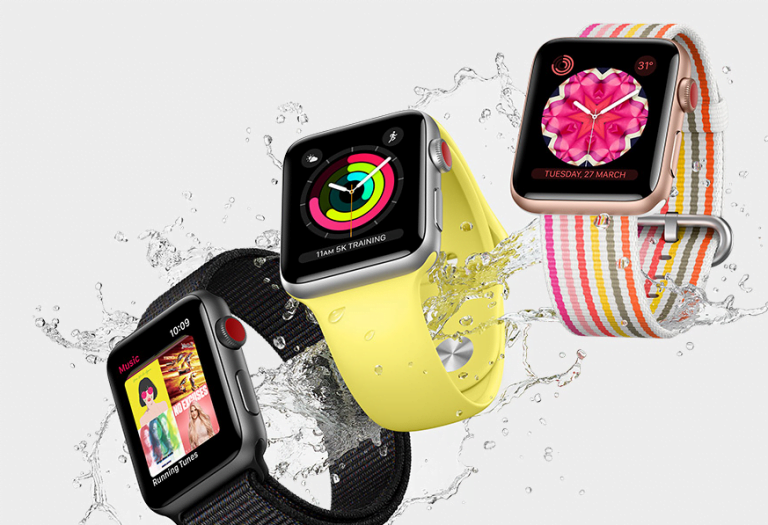 The current Apple Watch models have a custom optical sensor for heart rate monitoring. The Cupertino company continues to push further into health tracking with its wearable devices. We wouldn't be surprised to see future Apple Watch models with advanced health chips to processing data that current models aren't capable of.
Apple hiring experts to build health chips
The iPhone maker is working to turn Apple Watch into a serious medical device. Last year, the US FDA fast-tracked Apple products, making it easier for the tech giant to get its health-related products out to consumers faster.
A job posting from earlier this month reveals that Apple is hiring experts to build dedicated health chips that would process biometric data from its devices. The current Apple Watch runs the company's custom S3 chip. Apple also makes custom chips for AirPods, iPads, and iPhones. It is also developing custom chips for the future Mac computers.
This AI-Powered Emerging Hedge Fund Manager Is Blazing A New Path
Investment strategies used by hedge funds have evolved over the years, although the biggest changes have come in the use of computers to develop portfolios. Rosetta Analytics is a woman-founded and woman-led CTA that's pioneering the use of artificial intelligence and deep reinforcement learning to build and manage alternative investment strategies for institutional and private Read More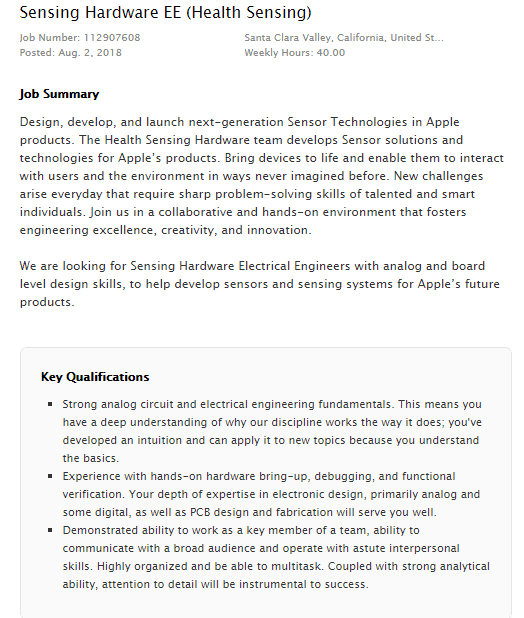 Previous job listings posted in June and July also indicate that Apple is going a step further with health tracking. The custom chips could work with existing sensors (and their improved versions) or help the future Apple Watch collect and analyze critical health data more efficiently.
The new health chips are unlikely to find their way into the Apple Watch Series 4, which is expected to debut later this year. The new chips in Apple Watch could work the same way the 'Neural Engine' works in the iPhone X. Besides the A11 Bionic chip, the iPhone X has a 'Neural Engine' dedicated to taking care of tasks such as Face ID and Animoji. It reduces the load on the primary chip while improving battery efficiency.
By designing custom chips to perform specific tasks, Apple could add new features quickly to its devices while protecting its intellectual property from potential imitators, says CNBC.
Apple's July 10 job posting says the company's Health Sensing hardware team was "looking for sensor ASIC architects to help develop ASICs for new sensors and sensing systems for future Apple products." Another posting says the company was hiring engineers to "help develop health, wellness, and fitness sensors."
Future Apple Watch models could come with these health tracking capabilities
Apple is interested in monitoring your cardiac health, exercises, stress levels, and other activities. Last year, the tech giant acquired Beddit, which analyzes sleep-related data such as sleep time, sleep efficiency, heart rate, snoring, respiration, movement, room temperature, and room humidity.
According to the rumor mill, Apple is also working on sensors that could continuously monitor blood sugar levels. If Apple manages to pull it off, it will be a revolutionary step for millions of people suffering from diabetes around the world.
The future Apple Watch models are also expected to feature improved heart rate monitoring. The current Watch can't monitor your heart rate continuously at all times. The future versions could offer continuous heart rate monitoring. It could help detect early signs of diseases such as atrial fibrillation. Apple is conducting a study to find out whether its wearable devices could accurately pick up the signs of potential diseases and disorders.
What to expect from Apple Watch Series 4
Reliable Apple analyst Ming-Chi Kuo of TF International Securities has predicted that the Apple Watch Series 4 would come with an improved heart rate tracking and a new design with a bigger display. It would also offer better battery life.
The Series 4 would sport 1.57-inch and 1.78-inch display and would run the watchOS 5 software coming later this fall. The watchOS 5 offers support for podcasts, the ability to play audio from third-party apps, and a watch-to-watch walkie-talkie like feature.
It's unclear whether the Apple Watch Series 4 would feature the "sunscreen detector" technology that Apple patented last year. It monitors sun exposure and notifies you to apply sunscreen. The Series 4 could get Apple's proprietary MicroLED display that will make the device "slimmer, lighter, brighter, and less power-hungry."