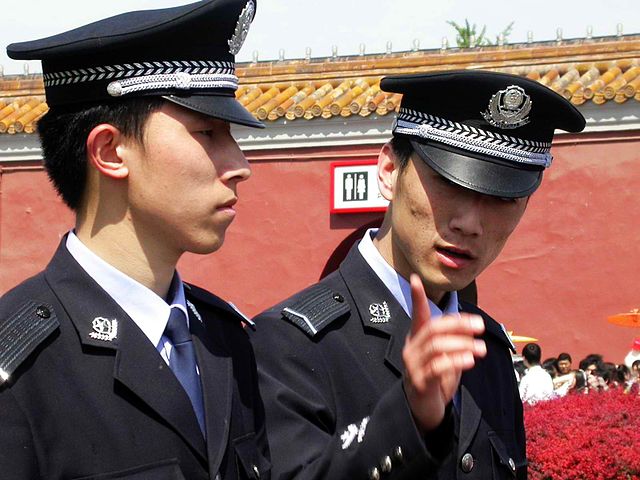 The following is the unofficial transcript of a FIRST ON CNBC interview with National Economic Council Director Larry Kudlow on CNBC's "Closing Bell" (M-F 3PM – 5PM) today, Monday, August 27th. Larry Kudlow talked about free and fair trade, NAFTA, China and more. Video here and embedded below.

MORGAN BRENNAN: AFTER MORE THAN A YEAR OF TALKS ON NAFTA AND SIX PLUS WEEKS OF TALKS BETWEEN JUST THE U.S. AND MEXICO, THE PRESIDENTS OF THOSE TWO COUNTRIES HAVE COME TO AN AGREEMENT ON SOME KEY TRADE ISSUES.
WILDRED FROST: JOINING US IN A FIRST ON CNBC INTERVIEW IS NATIONAL ECONOMIC COUNCIL DIRECTOR LARRY KUDLOW. LARRY, VERY GOOD EVENING TO YOU. THANK YOU FOR JOINING US.
This Too Value Fund Explains Why Turkey Is Ripe For Investment Right Now
The Talas Turkey Value Fund returned 9.5% net for the first quarter on a concentrated portfolio in which 93% of its capital is invested in 14 holdings. The MSCI Turkey Index returned 13.1% for the first quarter, while the MSCI All-Country ex-USA was down 5.4%. Background of the Talas Turkey Value Fund Since its inception Read More
LARRY KUDLOW: THANK YOU, WILFRED. APPRECIATE IT.
FROST: DO YOU SEE TODAY'S DEAL AND ANNOUNCEMENT AS A SIGN THAT THE PRESIDENT'S TACTICS ON TRADE ARE WORKING?
KUDLOW: YEAH, I DO. I MEAN I THINK THIS IS BIG VICTORY -- IT'S A BIG VICTORY FOR GROWTH AND PROSPERITY, IT'S A BIG VICTORY FOR A BIG VICTORY FOR COOPERATION, IT'S A BIG VICTORY FOR FREE AND FAIR TRADE. I THINK ALL OF THESE THINGS WORK TOGETHER. AND YES, YOU KNOW, ONE OF THINGS HE'S ARGUED FOR QUITE SOME TIME IS BILATERAL NEGOTIATIONS ARE REALLY MORE EFFICIENT THAN ALL OF THESE MULTILATERAL NEGOTIATIONS, WHETHER IT'S THREE COUNTRIES OR 23 COUNTRIES. AND I THINK THAT PAID OFF WITH MEXICO. AND HATS OFF TO MEXICO FOR DOING A GREAT JOB AND COOPERATING AND REACHING A VERY IMPORTANT DEAL FOR BOTH COUNTRIES.
Larry Kudlow on a trade war with China from CNBC.
FROST: WHAT'S THE MESSAGE TO CANADA, LARRY?
KUDLOW: WELL, THE MESSAGE TO CANADA IS YOU KNOW, "LOOK CAREFULLY. WE WOULD LIKE TO COORDINATE WITH YOU. WE WOULD LIKE TO MAKE A GOOD DEAL WITH YOU. YOU'VE SEEN A LOT OF THE ISSUES." WE ALSO KNOW THERE ARE STUMBLING BLOCKS WITH REGARD TO CANADA BUT FOR NOW WE'RE GOING TO CELEBRATE THE MEXICAN DEAL, WHICH BY THE WAY MOST FOLKS OR MANY FOLKS DIDN'T THINK WE'D EVER REACH. AND WE HOPE CANADA IS WATCHING CAREFULLY AT HOW SUCCESSFUL NEGOTIATIONS CAN GO.
FROST: AND WHAT'S THE PLAN, LARRY, IF CANADA DOESN'T JOIN THE PARTY? CAN THE BILATERAL DEAL STILL BE PUSHED THROUGH AS IT IS, AND IS IT THAT POSSIBLE BEFORE THE MID-TERMS?
KUDLOW: WELL, WE BELIEVE THE BILATERAL DEAL COULD BE PUSHED THROUGH CONGRESS AS IT IS. I'M NOT A LAWYER, AMBASSADOR LIGHTHIZER KNOWS A LOT MORE ABOUT THAT THAN I DO. BUT, YES, WE THINK IT CAN. REGARDING THE OTHER SIDE WITH CANADA, AGAIN, WE REALLY WOULD LIKE A DEAL WITH THEM. THERE ARE A BUNCH OF ISSUES. WE'VE BEEN AT IT FOR SOME TIME. THEY KNOW THE ISSUES. WE KNOW THE ISSUES. BUT I MUST SAY FROM TIME TO TIME, THE PRESIDENT HAS SAID IF WE CAN'T REACH A GOOD STRONG FAIR DEAL WITH CANADA, WE MIGHT HAVE TO RESORT -- THE U.S. MIGHT HAVE TO RESORT TO AUTO TARIFFS. SO WE'LL SEE WHAT HAPPENS. HOPEFULLY CANADA WILL COOPERATE AND MOVE THE BALL IN OUR DIRECTION. BUT TODAY'S MEXICO DAY. THE MARKET LOVED IT. I THINK THAT'S THE GROWTH COMPONENT. YOU KNOW YOU LOOK DOWN THE LIST. LABOR VALUE IS INCREASED. INTELLECTUAL PROPERTY IS PROTECTED. WE'RE SEEING BIG INCREASES IN FINANCIAL SERVICES. BARRIERS ARE BEING REDUCED IN AGRICULTURE. BARRIERS ARE BEING REDUCED IN BIO TECHNOLOGY. I MEAN, IT'S A LONG LAUNDRY LIST, BUT WE ACCOMPLISHED A LOT, AND I THINK BOTH COUNTRIES ARE BETTER OFF FOR IT. THIS IS REALLY AN EXAMPLE OF HOW THE SUPPLY CHAIN IN NORTH AMERICA -- AND WE'RE TALKING ABOUT BETWEEN MEXICO AND THE U.S. -- THAT SUPPLY CHAIN WORRIED LOTS OF BUSINESSES I THINK CORRECTLY SO, WILL NOT ONLY BE MAINTAINED, THE SUPPLY CHAIN WILL BE STRENGTHENED AND THE VARIOUS PARAGRAPHS, THE VARIOUS ISSUES EMBODIED IN THIS WILL BE ENFORCEABLE, MORE ENFORCEABLE THAN WE'VE EVER SEEN BEFORE.
BRENNAN: YEAH, AND LARRY, THIS IS MORGAN BRENNAN. IT CERTAINLY SEEMS LIKE YOU'RE TALKING ABOUT A POTENTIAL STRENGTHENING OF THE MIDDLE CLASS AS WELL WHEN IT'S A HIGHER QUOTA OF HIGHER PAYING JOBS IN THE AUTOMOTIVE SECTOR AS WELL. HELP WALK ME THROUGH THIS A LITTLE BIT MORE THOUGH. BECAUSE I KNOW KAYLA TAUSCHE REPORTED THAT A BILATERAL DEAL – THAT THE WHITE HOUSE IS LEGALLY BOUND TO A THREE-PARTY DEAL THAT INCLUDES CANADA. THERE'S BEEN A LOT OF DEBATE ON OUR AIR WHETHER BILATERAL IS SOMETHING THAT CAN EVEN MOVE THROUGH CONGRESS RIGHT NOW. CAN IT?
KUDLOW: LOOK, I'M NOT A TRADE LAWYER. AGAIN, I SAY AMBASSADOR LIGHTHIZER IS THE EXPERT ON THIS. HE BELIEVES A BILATERAL DEAL CAN BE MOVED. WE'RE GOING TO BE SIGNING A DOCUMENT – IF I HAVE THIS STORY CORRECT -- WE'RE GOING TO BE SIGNING A DOCUMENT TOWARDS THE END OF THIS WEEK, THAT PUTS US IN THE ROUGHLY THREE MONTH OR 90 MONTH PERIOD SO IT CAN GET OVER TO CONGRESS ON TIME AND ALSO MEET THE REQUEST OF THE NEW MEXICAN ADMINISTRATION. SO THAT'S JUST THE CRINOLOGY. LEGAL OR NOT LEGAL, I'M NOT YOUR PERSON. WE'VE HEARD THAT LEGAL OR NOT LEGAL WOULD BE BILATERAL. THAT WILL BE A DEBATE SOMEPLACE ELSE. THE KEY POINT HERE – I JUST WANT TO EMPHASIZE THIS-- IF YOU'RE LOOKING FOR GROWTH, IF YOU'RE LOOKING FOR INVESTMENT, IF YOU'RE LOOKING FOR WIN-WIN, IF YOU'RE LOOKING FOR FREE AND FAIR TRADE, IF YOU'RE LOOKING FOR SUPPLY CHAINS AND ALL THE REST OF IT, THIS IS GREAT DEAL. THIS IS TREMENDOUS VICTORY. IT'S A BIG "W." AGAIN I INVOKE MR. LIGHTHIZER AND JARED KUSHNER, AND OF COURSE PRESIDENT TRUMP HAS SAID THIS ALL ALONG: BILATERAL NEGOTIATIONS YIELD BETTER AND FASTER RESULTS. AND I THINK THAT'S WHY HE'S GOING TO STAY ON THAT PATH WITH RESPECT TO CANADA. BUT RIGHT NOW WE'RE CELEBRATING THE U.S. MEXICAN TRADE PACT THAT VERY FEW PEOPLE THOUGHT WE COULD GET AND WE GOT IT ABOUT.
MIKE SANTOLI: LARRY, IT'S MIKE HERE. IT'S EASIER IF YOU DO IT BILATERALLY, TO GET SOME KIND OF FRAMEWORK AGREEMENT IN PRINCIPAL THAT MAY OR MAY NOT BECOME A TRILATERAL AGREEMENT. RIGHT? THAT'S WHAT WE HAVE HERE. SO THE WAY YOU POSE IT AS IF IT'S A LITTLE BIT OF A TAKE IT OR LEAVE IT FOR CANADA, DOESN'T IT GIVE THE CANADIANS A LITTLE BIT OF LEVERAGE HERE BECAUSE WE'RE OPERATING ON A LITTLE BIT OF AN ARTIFICIAL SCHEDULE WITH THE 90 DAY NOTICE PERIOD AND ELECTORAL ISSUES COMING IN AND A NEW MEXICAN ADMINISTRATION. SO I JUST WONDER IF WE'RE GOING TO PLAY THIS OUT A FEW STEPS DOWN THE LINE, WHETHER IN FACT THIS IS THE MAKINGS OF SOME KIND OF A FINAL DEAL OR NOT.
KUDLOW: WELL, LOOK, THERE'S NO LEVERAGE HERE. I MEAN, WE'VE ILLUSTRATED THE BILATERAL APPROACH TO NEGOTIATING CAN WORK. OK? THE KEY POINT IS YOU HAVE DIFFERENT ISSUES WITH CANADA THAN YOU MIGHT WITH MEXICO. MUCH DIFFERENT ISSUES. I MEAN, THE AUTO STUFF, THE DOMESTIC CONTENT STUFF IS – YOU KNOW, THE WAGES ARE REALLY NOT SO GERMANE TO CANADA -- CANADA AND I DON'T WANT TO WALK-THROUGH ALL THE PARAGRAPHS AND THE CANADIAN ISSUES, BUT OBVIOUSLY WE'VE HAD TROUBLE WITH MILK AND DAIRY PRODUCTS. AND SOME OF THAT DAIRY STUFF I THINK IS 290 - 300% TARIFFS. SO WE'VE GOT DIFFERENT KINDS OF ISSUES WITH CANADA. SO I DON'T KNOW ABOUT THE LEVERAGE. ALL I'M SAYING IS WE HAVE SHOWN THAT GOOD TRADE NEGOTIATIONS ON BOTH SIDES IN GOOD FAITH CAN WORK. THAT'S WHAT WE'VE SHOWN. AND WE'VE SHOWN THAT WE CAN ANSWER A LOT OF QUESTIONS ABOUT THE HEALTH OF THE ECONOMY OF BOTH MEXICO AND THE U.S. THAT'S WHY I SAY IT'S A GREAT VICTORY FOR GROWTH, IT'S A GREAT VICTORY FOR FREE AND FAIR TRADE, IT'S A GREAT VICTORY INTERNATIONAL COOPERATION. PEOPLE CAN LEARN FROM THAT, FRANKLY, I HOPE THE CANADIANS COME TO TERMS. THEY'RE COMING DOWN HERE I THINK TOMORROW. WE'LL SEE HOW THOSE NEGOTIATIONS PROGRESS. THAT'S ALL I CAN DO FOR NOW. I DON'T THINK IT'S A QUESTION OF LEVERAGE. I'M JUST BEING REALISTIC.
FROST: LARRY, LET'S TALK ABOUT CHINA. THE CHINESE YUAN'S RECENT SLIDE HAS PAUSED IN THE LAST COUPLE OF TRADING SESSIONS. IT'S A CURRENCY, YOU AND I BOTH KNOW THAT IS CONTROLLED BY THE GOVERNMENT IS THE FACT THAT THEY'VE DECIDED TO STEM THEIR CURRENCY SOMETHING YOU WELCOME AND IS IT SOMETHING YOU AND THE PRESIDENT HAD URGED THEM DIRECTLY TO DO?
KUDLOW: WELL I'M NOT GOING TO COMMENT ON CURRENCY MOVEMENTS IN THE U.S. GOVERNMENT AND SO FORTH, THAT'S A TREASURY DEPARTMENT ISSUE. I WILL SAY THIS, JUST SPEAKING PERSONALLY: IT'S ALWAYS BETTER TO HAVE STABLE CURRENCIES. ALWAYS BETTER. WE HAD SOME STABILITY WITH THE YUAN DOWN THROUGH THE YEARS. AND WE HAD SOMETIMES NOT STABILITY. MANY PEOPLE, MYSELF INCLUDED, THOUGHT THERE WAS A LOT OF CURRENCY MANIPULATION BY THE YUAN THIS SPRING AND SUMMER FOR EXAMPLE. MAYBE THAT'S RIGHT, MAYBE IT'S NOT. THAT'S MY VIEW. I ALSO THINK WILFRED YOU'VE GOT PROBLEMS WITH THE CHINESE ECONOMY. I MEAN, WHETHER YOU'RE LOOKING SHORT TERM OR WAY LONG TERM. WHETHER YOU'RE LOOKING AT SIX MONTHS OR TEN YEARS, WE'VE SEEN A BIG SLUMP IN CHINA, INVESTMENT CHINA RETAIL SALES, CHINA INDUSTRIAL PRODUCTION. I THINK MONEY HAS BEEN FLOWING OUT OF CHINA. I THINK CAPITAL HAS BEEN FLOWING OUT OF CHINA BECAUSE OF ECONOMIC WEAKNESS, BECAUSE THEIR STATE – SO CALLED STATE CAPITAL SMILE DOESN'T WORK. FLOW INTO THE U.S. I MEAN, THE INTERESTING THING HERE -- THE U.S. IS THE HOTTEST ECONOMY IN THE WORLD. ALRIGHT, OUR ENTREPRENEURS ARE LARGE AND SMALL BUSINESSES OUR WORKFORCE AND OUR UNEMPLOYMENT RATE, WE'RE CRUSHING IT RIGHT NOW. AND MONEY IS FLOWING TO THE PLACE WHERE IT'S TREATED MOST HOSPITABLY WITH THE HIGHEST RATE OF RETURN. SO I THINK THAT'S HURTING THE CHINESE YUAN. AND IF CHINA WOULD TAKE A MOMENT AND LOOK AT SOME OF THE THINGS THAT WE'VE BEEN ASKING IN VARIOUS MEETINGS AND FORUMS AND THEY MIGHT HAVE A MORE SATISFACTORY RESPONSE. REMEMBER, YEARS AGO, WHEN I WAS HERE THE LAST TIME, WORKING AT OMB, MRS. NANCY REAGAN HAD A GREAT CAMPAIGN AGAINST DRUGS. SHE WAS RIGHT ON. SHE SAID, JUST SAY NO. PEOPLE MOCKED HER FOR A BIT, BUT SHE WAS DEAD RIGHT. SO I WOULD GIVE SOME ADVICE TO MY CHINESE FRIENDS, SOMETIMES – YOU KNOW FELLAS, JUST SAY YES. YOU GET NOTHING FROM THEM. WHETHER IT'S TECHNOLOGY TRANSFERS OR IP OR OWNERSHIP OR COMMODITIES, THEY NEVER SAY YES. SO HOW CAN WE GO IN GOOD FAITH WITH THAT VERY CORE POINT OF VIEW? IF THEY CHANGE IT WOULD BE MOST WELCOME. I THINK THAT'S PART OF THE DECLINE IN THE YUAN AS WELL. AND AGAIN, MAYBE CHINA WILL HAVE A LOOK AT SOME COOPERATION BETWEEN THE USA AND MEXICO. AND BY THE WAY, WE'RE ALSO BEGINNING A LOT OF COOPERATION BETWEEN THE USA AND THE EUROPEAN UNION. SO – PEOPLE CAN LEARN FROM THESE IN YOU HAVE EARNEST GOODWILL KINDS OF NEGOTIATIONS. YOU CAN DO IT IF YOU WANT TO DO IT.
FROST: LARRY, AS ALWAYS IT'S GREAT TO SEE YOU. THANK YOU SO MUCH FOR JOINING US HERE FIRST ON CNBC.
KUDLOW: THANK YOU WILFRED. THANK YOU. APPRECIATE IT.
FROST: LARRY KUDLOW. NATIONAL ECONOMIC DIRECTOR.
Updated on