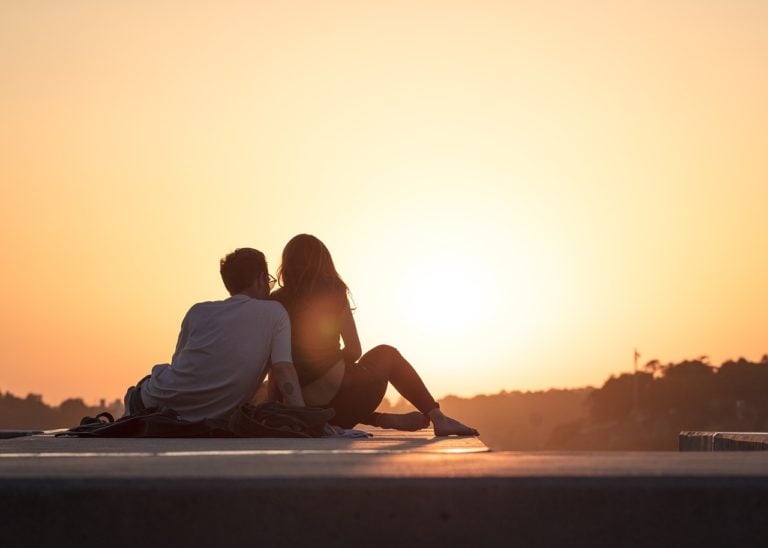 Facebook announced in May that it is designing a dating app for people looking for a long-term relationship, instead of just hook-ups. Now, it appears that the Facebook dating app is close to completion as per the evidence shared by app researcher Jane Manchun.

Facebook dating app – what to expect?
Manchun tweeted screenshots of the app's code, claiming that these are from the internal test of the Facebook dating app. The screenshots reveal that the Facebook contacts of a user would not be able to find out about their dating profile, and it would not be shared on the News Feed either. The dating profile, however, would be visible to anyone with an activated Facebook dating app.
Facebook is internally testing Facebook Dating.

Morningstar Investment Conference: Fund Manager Highlights Personalized Medicine, Energy Security

Hedge fund managers go about finding investment ideas in a variety of different ways. Some target stocks with low multiples, while others look for growth names, and still others combine growth and value when looking for ideas. Some active fund managers use themes to look for ideas, and Owen Fitzpatrick of Aristotle Atlantic Partners is Read More

I can't go past the signup screen because they are not activating all non-employee Dating profiles because, well, it's "pre-launch" ;) pic.twitter.com/VQFHUJIkuX

— Jane Manchun Wong (@wongmjane) August 3, 2018
The Facebook dating app will also have five gender options including a trans man, a trans woman and non-binary. The shared screenshots also reveal that Facebook's dating app would not be a standalone app like the Tinder app and other dating sites. Rather, it would be available as an added feature alongside other Facebook categories such as Marketplace.
In addition, the popular swiping left feature is not visible in the screenshot, rather the platform looks like a traditional dating app meant for more mature folks looking for a serious relationship. Just like any other dating app, two people who have expressed interest in each other can exchange texts over Messenger or WhatsApp. However, sending photos would not be allowed, at least initially.
"This is going to be for building real, long-term relationships and not just for hook-ups," Facebook CEO Mark Zuckerberg said while announcing the app previously. He added that the app had been designed considering privacy and safety right from the start.
Also, a report from TechCrunch reveals that the social media giant is also looking to restrict the number of interests a person can express to ensure that people do not make the platform a mess with scandalous propositions.
Apparently, there would be a blocking feature as well. However, restricting someone on the dating app would not extend to that person's Facebook profile. As of now, the company has not mentioned anything about making the app a paid service, but we can expect ads showing up on this site as well.
No fun for employees
Facebook is testing the dating app at its headquarter in Mountain View, California where employees have voluntarily opted for the internal testing program. They were sent the login links last week to share "dummy" information so that potential issues can be identified and corrections can be made before the final launch, a process that is referred to as "dogfooding" at Facebook.
Also, the employees testing the app are under strict terms and conditions. They have been strictly warned that the "purpose for this dogfooding is to test the end-to-end product experience for bugs and confusing user interface. This is not meant for dating your coworkers."
Facebook is still to respond to the screenshots, but the company had already acknowledged that it is testing a Facebook dating app internally with employees. During the F8 conference, the social media giant talked about the dating app, assuring users that they must not worry that their social and dating profile would be mixed together, rather both would be separate.
The Facebook dating app would recommend potential matches based on the preferences of the user. Similar interests, such as joining a group or attending certain kinds of events would give information about the user's personality and preferences.
Tinder app – should it be worried?
When Facebook decides to enter a new segment, it's an ominous sign for the existing players. However, Match Group CEO Mandy Ginsberg is not worried about Facebook coming up with the dating app. At Recode Decode last month, she said that it would be unwise to write off Facebook as a competitor, but Match's data shows that users already use multiple dating apps, and its top asset Tinder app connects with a different demographic.
"Tinder's our big growth engine, and Tinder tends to skew very young, so 18 to 25. Facebook does not skew that young in general," she said. "If you're a 23-year-old and you're going to be using two or three apps, definitively, we think you're going to use one of our apps, most likely Tinder."
Further, she noted that Facebook garners more than 98.5% of its revenue from advertising. On the other hand, Match gets 5% or less revenue from advertising. Ginsberg feels that this might concern users worried about their privacy.
According to the data from Thinknum (via Digital Trends), the Tinder app is the topmost app used by people to login through Facebook. The others in the top ten are Pinterest, YouTube, Wish, Texas HoldEm poker, PlayStation Network, Farm Heroes Saga and Candy Crush Soda Saga.
Updated on