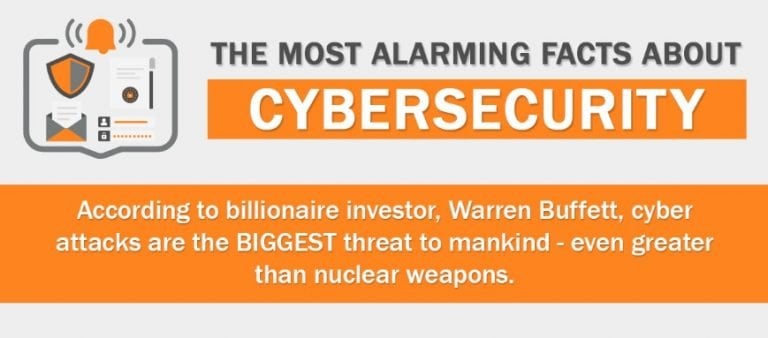 With cyber-attacks gaining a lot of unwanted momentum, it has become obvious that cybersecurity's importance in most – if not all – organizations cannot be overemphasized. You're bound to be exposed to cyber-attacks whenever you connect to the internet. If cybersecurity isn't atop your firm's agenda, you won't know when or how the next attack will come and what will get stolen.
Q2 hedge fund letters, conference, scoops etc
Qualivian Investment Partners July 2022 Performance Update
Qualivian Investment Partners performance update for the month ended July 31, 2022. Q2 2022 hedge fund letters, conferences and more Dear Friends of the Fund, Please find our July 2022 performance report below for your review. Qualivian reached its four year track record in December 2021.  We are actively weighing investment proposals. Starting in November Read More
With the undoubted existence of cybercrime and attacks, it has also provided the greatest evidence to the fact that the emergence of the ease of connectivity has always been the proverbial double-edged sword. A lot of businesses that have found this connectivity very helpful have also fallen prey to targeted attacks by hackers and criminals the world over. This connectivity has resulted in most parts of the world feeling the effects whenever some of these big incidents happen.
One of the most appropriate examples of the extent to which the problem exists is the WannaCry attacks that occurred late last year, which ultimately rendered the NHS lame for a handful of days. This was made possible by these ransomware infecting several computers and restricting users from gaining access to the devices without first paying some sort of ransom.
This damage wasn't only felt in the UK alone, though. Close to 50,000 WannaCry attacks across more than 70 countries were recorded, with this affecting 57,000 people or more. Since a lot of these users were affected because they accessed a fraudulent email link, it just goes to show how swift and easy malware can be spread - especially in this current age.
A lot of organizations usually don't even have budgets for top-of-the-line security or do not even think it is a necessary cost to accrue. In the long run, if your firm doesn't set aside funds for a cybersecurity solution, problems will likely occur that will often lead to financial loss.
Cybercrime is a very serious threat to any organization across the globe and this has even been emphasized by Ginni Rometty, the CEO, Chairman, and President of IBM. Hackers don't only cast their gaze at corporations and banks, they also target individual users. This should convince you that cybersecurity is a very important priority to consider.
The Facts
Cyber-attacks, according to Warren Buffett, can be regarded as the greatest mankind threat - greater than that of nuclear weapons. At the end of this section, I'm sure you will be able to see the reasoning in this utterance. Every one of these cybersecurity stats and facts should be able to tell individuals, organizations and firms that an appropriate cybersecurity solution is needed.
The statistic for data breaches
In 2017, the accumulated number of data breaches that were publicly disclosed was 1,579 (with 75% of this carried out by external attackers). That is roughly 130 data breaches PER MONTH. One can only imagine the extent of the damage that was caused by this.
The total amount of records that contain personal and sensitive data to have been tampered with (in one way or another) within a year sits at close to an astonishing two billion. To put things in context, the average cost of a data breach last year was $3.62 million.
Detection of breaches and subsequent response
Last year, it took an average time of 66 days to be able to completely contain a data breach. This is not even the most shocking part - not by a mile. It usually takes an average of 191 days for firms or organizations to solely identify a data breach - not to fix it, just to identify it. This is surely because of a lack of a competent cybersecurity solution.
It is important to note that in a survey conducted, 77% of 2,800 IT experts disclosed that their respective organizations lack a formal incident response plan about to cybersecurity. This greatly affects the time it will take to identify a data breach and fix the holes the breach has brought with it. A zero-trust security solution should be implemented to ensure swift and effective prevention and containment of these breaches.
Trends in cyber attacks
Cyber-attacks come in different forms and ways with the trends mentioned here portraying that fact. 77% of the attacks that were carried out on endpoint devices last year were chiefly done with the help of exploits and file less malware.
Business users were also targeted using ransomware in 2017, with the percentage of those targeted standing at 27(%). Late into the year, a staggering 87% of attacks (remote code execution) involved the use of crypto mining malware.
In a survey conducted of 1,300 IT decision makers responsible for the well-being of their respective organizations, 56% made it clear that their biggest threat was phishing.
Spending and budgeting concerning cybersecurity
An impressive $96.3 billion is what has been budgeted by organizations across the globe for cybersecurity in 2018. Also, organizations across the globe will spend $75.2 billion on security services and infrastructure protection this year. On an equally refreshing note, 86% of US organizations are planning to increase their spending on cybersecurity this year. This will go a long way in curbing and reducing the threats that duly result from the problem of data breaches.
Conclusion
Cyber-attacks are as real as that computer on your desk and to reduce the risk of being affected, cybersecurity solutions must be put in place. A lot of individuals and businesses have now come to realize the importance of cybersecurity and hopefully, in the coming years, it should firmly be a problem that can be easily prevented.

Updated on