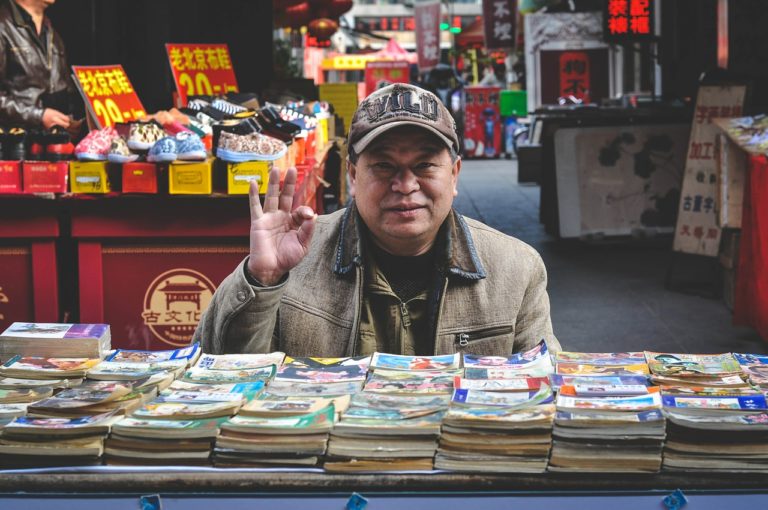 Chinese millennials and credit cards: For China it is somewhat a pejorative and concerning coupling. As credit card usage continues to rise, the Chinese youth are being saddled with increasingly cumbersome levels of debt, but need they be concerned? Is this a normal phenomenon or linked to the housing? Or perhaps is Chinese culture shedding its former and longstanding cultural frugality?

Q2 hedge fund letters, conference, scoops etc
Credit Card Debt And Chinese Millennials
Fund Manager Profile: Zhang Hui Of China's Southern Asset Management
Historically, the Chinese market has been relatively isolated from international investors, but much is changing there now, making China virtually impossible for the diversified investor to ignore. Earlier this year, CNBC pointed to signs that Chinese regulators may start easing up on their scrutiny of companies after months of clamping down on tech firms. That Read More
Transcript
Data from the National Bureau of Statistics shows China's annual consumer inflation rate accelerated to two point one percent in July exceeding expectations. Non food prices particularly those closely related to the service sector saw a noticeable jump reflecting people's growing appetite for service consumption. However a growing concern about credit card debt is rising at the same time according to the People's Bank of China. Outstanding on the loans in China grew twelve point seven percent in June 2018 from a year earlier. Loan growth in China averaged 16 percent from 1998 to 2018 and the country's outstanding household consumer loans surged nearly 30 percent last year. Why does a rapid loan growth result in much lower repayment. And how will the banks and government cope with this. In China a cashless trend is taking hold.
With mobile payments led by Catherine appliqué totaling roughly five point five trillionU.S. dollars last year 50 times greater than in the United States. Once people link their smartphones to credit cards the money transfers easily in an invisible way. It's one reason why Chinese use something subtle increasingly cumbersome. Traditionally Chinese people have preferred not to use credit cards because they didn't want to. One month the Chinese culture using its longstanding frugality are people turning to credit cards because of those salaries millennials and credit cards from China as a pejorative and concerning coupling as credit card usage continues to rise.
The Chinese use are being saddled with increasingly cumbersome levels of debt. But need they be concerned. Is this a normal phenomenon or linked to the housing or perhaps is Chinese culture setting its former and long standing cultural frugality. To talk about these issues more I'm happy to be joined in the studio by Andy Mok who is the managing director of the Red Pagoda resources and professor and Doboj Hong from the University of International Business and economics and Flora Ailill the founder of joy view education. That's our topic. This is dialogue on Julian so we are talking about the credit loans credit card loans by some young people especially millennials. How big a problem is that our young people living beyond their means. Professor Leo.
Well first of all last question whether it is a problem because you know cares whether Chinese culture is breeding the notion that kids should really leave on their parents particularly when they are in schools. And even after their school for example every year they turn out like 7 million graduates from the College of today. Roughly one million won't really be able to get a job. It's not that their job is not available. They are being selective. They are more really relying on the famine is a poor soul. Actually this is the period that they overblow more from their credit card. It is understandable. Yes. Yeah I think no. We are now in a very you know we are now a stay in a very interesting transition period where the traditional culture. You know the parents should really look after their children.
Updated on