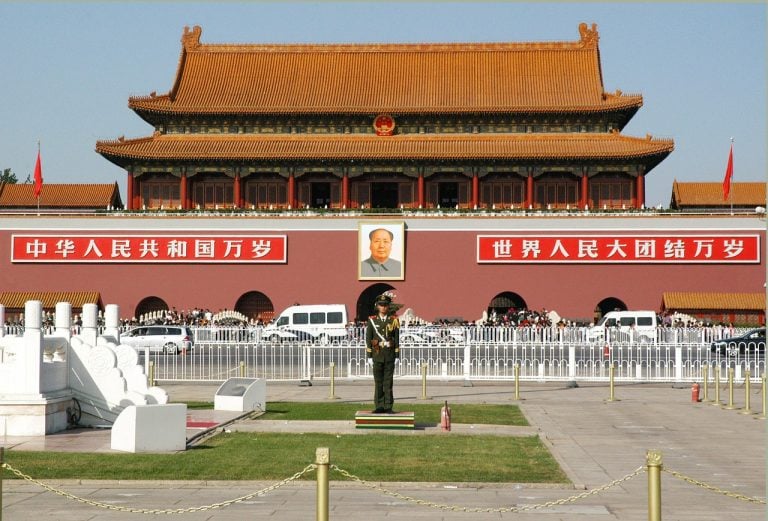 Bejing denied on Wednesday that they have plans to build a Chinese military base in Afghanistan.
A Hong Kong newspaper reported this week that China is planning to build a military base in Afghanistan that could house Afghan troops as well as Chinese soldiers.
The South China Morning Post, reported that Beijing is planning on building a military base in the Wakhan Corridor, a narrow area that links China to Afghanistan. The report cited anonymous sources with ties to the Chinese military. The Chinese Foreign Ministry, however, has denied the claims.
David Abrams Explains How To Value Stocks
Continued from part one... Q1 hedge fund letters, conference, scoops etc Abrams and his team want to understand the fundamental economics of every opportunity because, "It is easy to tell what has been, and it is easy to tell what is today, but the biggest deal for the investor is to . . . SORRY! Read More
A Chinese Military Base in Afghanistan?
The report from the South China Morning Post comes after similar claims were made by Russian newsources several months ago.
In January, Ferghana News, a Russian news agency focused on Central Asia, picked up a story that China was planning on building a military base in northern Afghanistan. The claim was quickly echoed by US and Chinese news sources before Beijing denied the allegations.
The same claims surfaced again this week calling for a fresh denial from Beijing. Foreign Ministry spokesperson Hua Chunying said, "After looking into it, the relevant report is not true."
"Since the construction and training, this situation, it doesn't exist – it's not true. So anything related naturally is not true."
Afghanistan also denied the claims, saying that there are ''no Chinese military personnel on Afghan soil.'' The embassy asserted that no Chinese military personnel will be stationed in the South/Central Asian country.
The Claims
An anonymous source speaking to the South China Morning Post, claimed that China will be building a military base in the region to prevent seperatism, terrorism, and extremism from spilling over into the Xinjiang, which borders Afghanistan.
The source explained, "Construction of the base has started, and China will send at least one battalion of troops, along with weapons and equipment, to be stationed there and provide training to their Afghan counterparts."
Although they denied that Beijing is building a Chinese military base in Afghanistan, the Afghan embassy in Beijing did confirm that China is helping Afghanistan to set up a "mountain brigade" to fight terrorism. The embassy also confirmed that the Afgan and Chinese military are working together closely, but did not offer further details on the military collaboration.
Overseas Chinese Military Bases
Unlike rival super power, the US, China does not have overseas military bases dotting the globe. China opened its first overseas military base in 2017. The base was built in the country of Djibouti in the Horn of Africa on the Indian Ocean. Beijing officially denies that it is a military base and calls in a "logistics facility," claiming it's purpose is to assist on humanitarian missions in the region, while deterring piratism.
After the Chinese military base opened in August 2017, international experts speculated that China would begin building more overseas military bases to support and refuel its global fleet, while challenging US military presence in certain areas, like the South China Sea.
Considering China's long held fear of terrorism spilling across the border from Afghanistan and Pakistan, as well as Beijing's economic commitment to the region through the China Pakistan Economic Coridor (CPEC) and the Belt and Roads Initiative (BRI) many supposed China's next base would be built in South Asia. Although Beijing staunchly denies these claims, international military experts are still unconvinced.