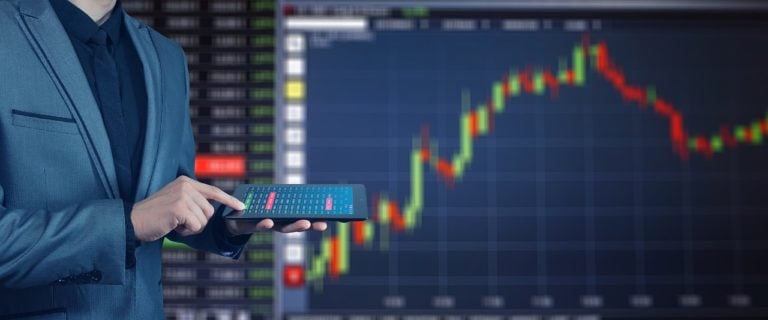 Warren Buffett's Berkshire Hathaway has upped its stake in Apple by 5%, according to a regulatory filing made on Tuesday, which discloses the position through the end of the second-quarter. The Warren Buffet-led company also increased its stake in Goldman Sachs by 21%, Southwest by 18.7%, 6.7% in Teva and Delta by 18.8%. The list was published after market hours.
Buffett's bet on Apple paying well
Berkshire has long been bullish on Apple, increasing its stake steadily to become its second-biggest shareholder. Earlier this year, Buffet told CNBC that his company bought 75 million shares of Apple and sold its IBM stake entirely in the first-quarter. The Cupertino, California-based company recently became the first U.S. company to reach $1 trillion in market value, and its stocks have surged 23% so far this year.
"If you look at Apple, I think it earns almost twice as much as the second most profitable company in the United States," Buffett told CNBC in May. Berkshire's stake in Apple is now over $50 billion after the iPhone maker crossed the $1 trillion mark on August 3.
Ray Dalio At Robin Hood 2021: The Market Is Not In A Bubble
At this year's annual Robin Hood conference, which was held virtually, the founder of the world's largest hedge fund, Ray Dalio, talked about asset bubbles and how investors could detect as well as deal with bubbles in the marketplace. Q1 2021 hedge fund letters, conferences and more Dalio believes that by studying past market cycles Read More
And, it appears, Berkshire will earn more from Apple. Speaking on CNBC's "Squawk Alley," Monness, Crespi, Hardt analyst Brian White, said that Apple "is still, I think, the most underappreciated stock in the world." White has set the target of $275 on the stock.
Vote of confidence
Buffett is also taking a keen interest in banking stocks and his company has raised the stake in Goldman Sachs in the second-quarter even though the stock tumbled nearly 10% this year. The bank recently announced that CEO Lloyd Blankfein, who has been around for the last 12 years, would retire at the end of the year and would be succeeded by David Solomon.
Berkshire first bought a stake in Goldman Sachs in 2008 after the Lehman Brothers fiasco. Buffett's investment earned Goldman the much-needed confidence at the time of the crisis. Back in 2013, Berkshire made startling money from exercising the warrants it bought from the bank during the financial crisis. The bank paid Berkshire $2 billion in cash and gave 13.1 million shares of stock.
Similar to Goldman, Berkshire's investment in the ailing Israeli drugmaker is also seen as a vote of confidence. Berkshire added more of Israeli drugmaker Teva Pharmaceuticals, growing the shares owned to 43.2 million from 40.5 million in the first-quarter. Berkshire's initial investment of $358 million in the struggling drugmaker raised questions, but that did not stop the company from increasing its stake in the drugmaker, which was Israel's biggest company once.
Teva is working to cut down costs after accumulating a debt burden of $40 billion. The company's plan of cutting 14,500 jobs has met resistance from the government, but it appears that the company will move ahead with the plan.
Should you mimic Buffett?
Investors closely watch the transactions made by Berkshire, and try to mimic them, and in the process, create a "Buffet bounce" in the price of the stock if Berkshire buys, and a drop if it sells. However, this time around, it may not be wise to mimic Berkshire's portfolio as the company itself suggests so.
According to Berkshire, most of its recent transactions are done to maintain the holdings of the company below 10% of a company's total shares, and is not an investment decision.
"These buy and sell decisions did not reflect our investment management's views as to the relative attractiveness of the bought and sold securities but were rather a response to the 10 percent limitation," Berkshire said.
"With a few exceptions, Berkshire wishes to avoid owning 10% or more of an investee's shares. Since many investees are repurchasing these shares this intention sometimes requires Berkshire to make minor sales to avoid hitting the 10% threshold," Berkshire said in a press release on Monday
It is important for Berkshire Hathaway to maintain 10% threshold of banking stocks such as Wells Fargo and U.S. Bank. If Berkshire owns more than 10% of any bank, it would be reclassified as a bank holding company, leading to new regulations and possible restrictions on its business activities.
By maintaining the ownership below 10%, Berkshire can argue that it owns the share for investment purposes only, and does not have any say in the company's management. A higher stake could trigger other regulations under the U.S. securities rules that are aimed at tracking the management's financial transactions.