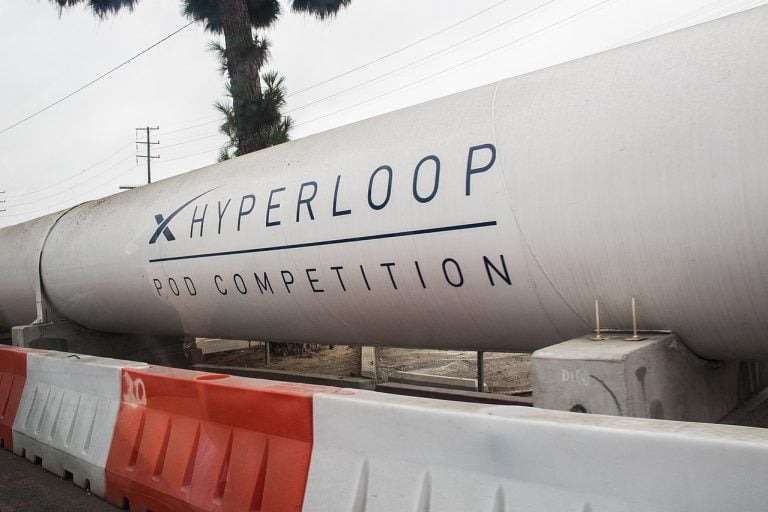 Apple's home city Cupertino is in early talks with Hyperloop Transportation Technologies to bring the futuristic Hyperloop transport system to the city. Cupertino Mayor Darcy Paul reportedly met with the executives of Hyperloop Transportation Technologies, but nothing has been decided so far.
Hyperloop transport system can help Cupertino
Speaking to CNET, Paul said that "at this point we have taken no formal action and have no official position on any specific transit mode or alignment," adding, "personally, I am actively involved in trying to get as many options as possible on the table."
Such a Hyperloop transport system would help reduce commute times in the region, which is struggling with traffic issues. The region has long been in search of creative transportation solutions.
Bedford Park Opportunities Fund Q2 Letter: Long Converge Technology Solutions
The Bedford Park Opportunities Fund returned 13.5% net of all fees and expenses in the second quarter of 2021, bringing its year-to-date return to 27.6%. Q2 2021 hedge fund letters, conferences and more   In the fund's second-quarter investor letter, which ValueWalk has been able to review, Jordan Zinberg, the President and CEO of Bedford Read More
"If this [hyperloop] comes to a realization, it would only take five minutes from DeAnza College to downtown San Jose instead of a couple hours," Cupertino City Council member, Barry Chang said.
California's San Jose region is a major hub for technology companies like Apple and thus, is one of the wealthiest in California. The residents primarily rely on personal vehicles for traveling. Therefore, a non-road based transport system could help in fixing the traffic issues.
Why "head tax" was axed?
On Tuesday, Cupertino's City Council voted against the "head tax," which would have affected Apple if approved. The Council also reportedly decided to wait until 2020 on the head tax, and in the meantime, would work with Apple to come up with a solution.
The head tax would charge a per-employee cost from a company with more than 99 people. Apple would have been badly affected if such a tax was introduced as the company has about 25,000 employees in Cupertino, thus, raising its tax bill from $17,000 presently to $9.4 million, claims a report from the council.
As was expected, Apple resisted such a tax structure. Earlier this week, the company publicly opposed the proposed tax, saying it has already spent over $70 million on public issues including transportation. But Apple's resistance is possibly not the only reason the city council turned the proposal down, the Hyperloop could be another reason.
According to Silicon Valley Business Journal, Paul, during the city council meeting, said that they need more time to come up with the transportation plans, which may include a partnership with Apple. The iPhone maker could help in financing an expensive project like the Hyperloop.
A Hyperloop transport system partly backed by Apple could prove a win-win for all. The city would get a futuristic transportation system and a solution to their traffic woes at a reduced cost, and for Apple, it would earn it a good name and could relieve it of any future head tax-like financial burden.
Even Apple's director of state and local government affairs, Michael Foulkes, recently suggested that the city should work with Apple's transportation experts to come up with long-term and creative solutions rather than measures like the head tax.
Hyperloop – no surety yet
Hyperloop is the brainchild of Elon Musk as a means of transporting people in sealed vacuum tubes at over 600 mph. So far, the fastest speed registered is of 240 mph from Virgin Hyperloop One. In comparison, current passenger trains like China's Shanghai Maglev can go 267 mph and the Fuxing Hao non-maglev train can run at 249 mph.
Recently, a team of German engineering students at the Technical University of Munich made a self-propelled pod – called WARR Hyperloop – which won the SpaceX 2018 hyperloop pod competition by setting a new record with a top speed of 284 miles per hour in a test pod.
In August 2013, Musk open-sourced his idea of a near-supersonic train-in-a-tube concept. Since then, several companies have come to develop such a transport system. Virgin Hyperloop One and Hyperloop Transportation Technologies (HTT) are the two major companies currently working on providing Hyperloop transport solutions globally. HTT is working on developing a test track in France. Musk has also founded The Boring Company to help develop an underground Hyperloop system.
As of now, it is not clear how much a true Hyperloop line would cost. Also, there is no timeline of when the project would be fully operational. So, until then, Cupertino will have to find an alternative solution to their traffic woes.