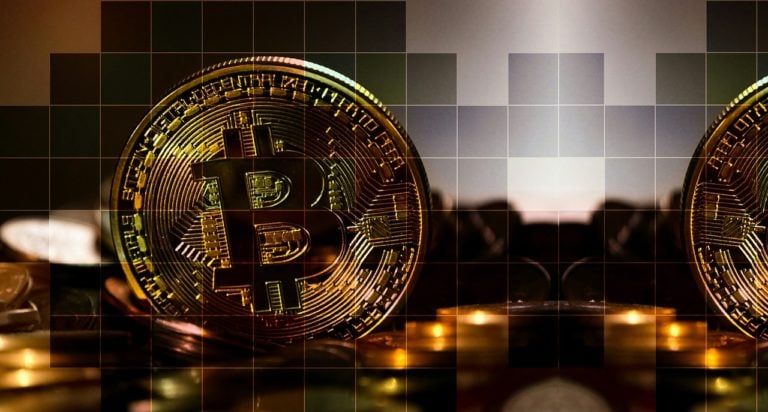 The year that cryptocurrency advocates had been waiting for arrived in 2017. The market cap increased from $15 billion to $645 billion, and the industry's standard bearer, Bitcoin, skyrocketed 2000% from January 1 to December 16.

Q2 hedge fund letters, conference, scoops etc
On the back of this surge, however, the first half of 2018 put a damper on most enthusiasm in the market. Most notably, a slew of scam initial coin offerings (ICOs) weighed down the legitimacy of the market and the Securities and Exchange Commission (SEC) began flexing its muscles in the industry.
How A Weakening PE Market Serves As Another Sign Of A Weakening Economy
Amid the turmoil in the public markets and the staggering macroeconomic environment, it should come as no surprise that the private markets are also struggling. In fact, there are some important links between private equity and the current economic environment. A closer look at PE reveals that the industry often serves as a leading indicator Read More
The growing pains and drop in prices were not unexpected surprises; the reality is that most large market surges face an inevitable correction. It also presents an opportunity for investors to enter the market in a window of time where prices are down but long-term forecasts are very positive.
In today's environment, there are three main criteria that impact the way cryptocurrency investors are making their decisions. An understanding of how these factors move the needle on prices can allow you to have a firm grasp of when to enter the market and in what capacity.
News
Like most investment industries, the way in which tokens and the companies behind them are portrayed by news media has a tremendous impact on how and why investors enter and stay in the cryptocurrency market. Acceptance as a legitimate form of currency and as an asset has been an uphill battle for crypto. When Bitcoin was created in 2009, it was virtually unknown.
In today's media landscape of television, radio, newspapers, social media, and blogs, there are powerful factions, both in favor and opposed to cryptocurrency, that constantly publish new information. Similarly, the market is affected in both positive and negative ways when government leaders meet to discuss it. It is weakened when hacks compromise information or new coins rise and fall in the span of weeks or months.
Bitcoin is overwhelmingly the most covered cryptocurrency in the news media, which keeps its profile high among potential investors. However, many other cryptocurrencies that are doing innovative work with blockchain technology are falling under the radar of most news outlets, with one exception being the many blogs and specialized media that focus specifically on the industry.
Access
If the digital age has taught us one thing, it's that if something isn't easily acquired, a lot of us aren't going to go out of our way to get it. That has long been an Achilles' heel for cryptocurrencies outside of Bitcoin. Investors often had to exchange fiat currency for bitcoin, then go to another website to trade the bitcoin for the cryptocurrency they wished to purchase. Cashing out was just as laborious a task, just in reverse. Trading limits, on the other hand, are usually not a problem with investing in cryptocurrency. Only a few Asia-based trading platforms have a trading minimum, and even those are miniscule amounts.
Long-Term Profit Potential
Seeing the long-term potential of cryptocurrency is one of the most difficult concepts to grasp. Between negative comments from some financial leaders and the fact that the industry is still not quite a decade old, there are no rock-solid predictions of the industry's long-term landscape. However, one of the most prominent trends in the current market is to "HODL" (see term origin here), which is essentially to focus on the long-term instead of the short-term. This approach applies especially to some of the most prominent currencies, such as Bitcoin.
It's not necessarily that Bitcoin and Ethereum are so much better than newer coins; it's that they have better options for scaling up over time, thus they are more adaptable to the changing needs of the world around them. The past year has shown the volatility of short-term investments in new coins. There's risk to any investment, but the newer coins are seeing roller-coaster-sized peaks and valleys all too frequently. By investing for the long-term, investors are keeping themselves insulated against short-term fluctuations. This is particularly true as cryptocurrencies track closer and closer toward oversight from regulatory powers like the SEC. Those crypto companies that have a foundation of basic business principles are a lot more likely to survive mandated compliance than the seat-of-their-pants ICOs popping up left and right.
In the 18th Century, British nobleman Baron Rothschild coined the famous investment strategy that it was time to buy when "there's blood in the streets." With mainstream sentiment regarding cryptocurrencies so negative right now, this may be just that time. Remember, the fundamentals of prominent cryptocurrencies like Bitcoin and Ethereum are already laid in concrete. Regardless of how the sentiment changes, they have their core values and propositions to hang their hats on.
For some of the most mainstream and established of currencies, investing options extend past the stock market and into retirement savings. Self-directed IRAs are on the rise in the US, as individuals can fill them with a diversity of financial assets, including cryptocurrency. With these accounts, there is no investment firm deciding how, when, and where to diversify your funds. If you want to invest in cryptocurrency with a self-directed IRA, be sure to research your options, especially when it comes to hot vs cold storage, insurance, and regulation. For example, some solutions (not all) offer insurance against any hacks against your crypto assets.
While cryptocurrency has seen a huge boom and a regression in the past 18 months, the industry is still in its nascent form, meaning there are plenty of opportunities. To better position yourself to make the most of these entry points into the market, be mindful of the three criteria that impact investors most: media attention, accessibility, and long-term profit potential.
Article by Jay Blaskey, Digital Currency Specialist, BitIRA
Updated on