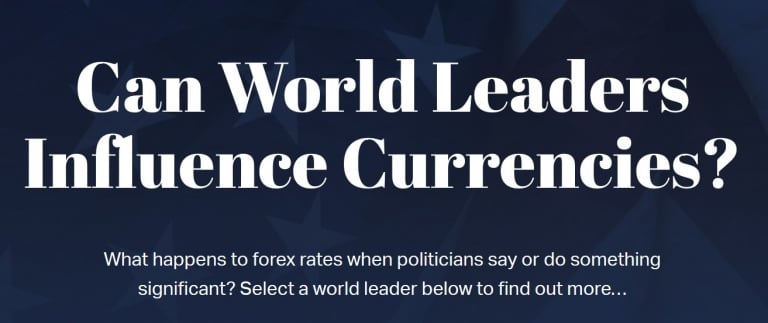 We're living in the days of the 24/7 news cycle – with social media and rolling TV bulletins pumping out a never-ending stream of headlines.
Q2 hedge fund letters, conference, scoops etc
Jim Chanos Unveils Lastest Short As Fund Manager Bets On Further Market Declines
Jim Chanos has a new short target in his sights. Earlier this week, the hedge fund manager disclosed that he is betting against "legacy" data centers that face growing competition from the trio of technology giants, which have previously been their biggest customers. The fund manager, who is best known for his winning bet against Read More
In order to feed the news machine, politicians are under the spotlight like never before. Everything they say or do is scrutinised in minute detail. All of this means that their words and actions have real power.
What's the effect of this power? DailyFX has conducted a product to measure this in terms of currency. Taking a 12-month period – from April 2017 to April 2018 – it has highlighted key things that six world leaders have said and done and looked at what happened to currency pairings on those days. It covers events such as the snap election announcement in Japan, the shock General Election result in the UK and Donald Trump's 'fire and fury' comments about North Korea.
The interactive guide shows that the words spoken by politicians is capable of causing more than just headlines, political rows and memes, it can help to shape the narrative around an economy and, as such, impact on the demand for a currency – in a positive and negative way.
Updated on