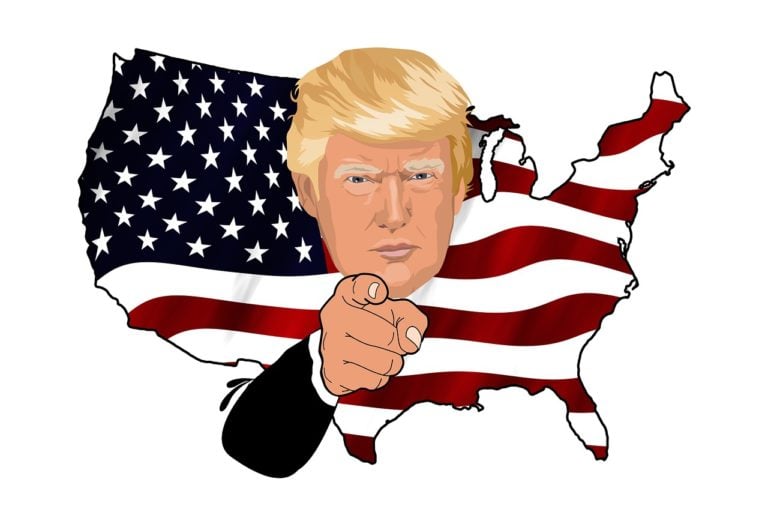 An escalating trade war could spiral out of control and bring the world to the brink of an economic collapse on the scale of the 1930s style depression, said John Doody, founder of Gold Stock Analyst.
[REITs]
Q2 hedge fund letters, conference, scoops etc
Ray Dalio At Robin Hood 2021: The Market Is Not In A Bubble
At this year's annual Robin Hood conference, which was held virtually, the founder of the world's largest hedge fund, Ray Dalio, talked about asset bubbles and how investors could detect as well as deal with bubbles in the marketplace. Q1 2021 hedge fund letters, conferences and more Dalio believes that by studying past market cycles Read More
Trump's Tariffs Could Bring 1930s Style Depression
Transcript
Canada retaliating against Trump's tax with sixteen point six billion worth of tariffs of its own against American goods. So what will an escalating trade war mean for the precious metals. Joining me today is John Doody of Gold Stock Analyst dotcom. John welcome back. Good to be back. And I'm sorry the president is doing these things to Canada. Does it make any sense. I take it personally here John. But you know U.S. allies are serious about the counterterrorist measures here and equities markets have reacted negatively to the news. But how do you think that gold will respond here. Well I think it's a long term work situation but we're going to get a replay to some extent of the of the 1930s episode where the U.S. put fear this Bukooli Karabakh impose taxes on 20000 employees and basically arrest made what was going to be a recession into a depression. And you know we had that potential. I don't think it's going to get to that yet because back then we had a Fed that didn't do anything. But now we have an activist Fed. What's going to happen is that the same as the last couple of times that a great Brian Bull Market end goal is the Fed is going to cut rates they cut rates after the dot com crash in 2000 2004. Gold was up 60 percent over that period of time. And then from 2006 to 2011 they cut rates again. And then gold was up a hundred and sixty percent or something like that.
So John do you think then that the tariffs will put a stop to the Fed rate hikes this year. Yeah although maybe the Fed will react to the jobs loss and we're seeing job cuts already. Harley Davidson moving production offshore. The Automobile Manufacturers Association says that attacks are not going to cost 200000 jobs and these things have a ripple effect it's not just the first job loss. It's the cumulative effect is that 200000 jobs lost has an impact on other related jobs that aren't directly associated with car sales. But yes it ripples through the economy the same way that increases in government spending ripples through the economy say way to the terror probe terror. Tax cuts that ripple through the economy are a good sign. The terrorists are going to ripple through on the bad side and then the net result is that the Fed will have to react as it always does to bail out the stock market and the euro. And you know that may be a next year event. So that is possibly what it will take to get gold to be moving here at least breaking past 13. But as you said it could take many months for this to happen. It could unless it depends how far ahead the market wants to look ahead to the ramifications of the Trump tariffs. You know we're just really the beginning of it. But as far as our foreign allies it will retaliate more and more and they should I believe that these are unjustified attacks by the Trump administration and they will and it will become more and more apparent that that we're going into going into recession the Fed will react with lower rates lower rates will drive gold higher.
And you know because gold is one of the things that determines the gold prices is U.S. interest rates and the attractiveness of the U.S. dollar the dollar has been very strong this year based upon the U.S. industry growth. But the dollar will lose its attraction if the terrorists really dig in and which is what I expect. So just I guess shifting gears here John and to wrap know with the gold price right now as low as it is. Is that a good time to be buying into the miners. Well it's a good time to be upgrading your portfolio. And you know too many people have to to jump in their portfolio and while they certainly hasn't done very well it's time to get rid of it and go for the fall and take over the quality of the companies the growth producers. And you know we've got a couple of quality royal royalty a couple of really great growth producers in our core portfolio. These are where you really want to have your money working because no matter what these guys are going to do will. All right John diti Gold Stock Analyst thank you so much for joining us and stay cool in Florida. Thank you very much Danny and have a great day south of the equator. Thank you. Thanks for watching.