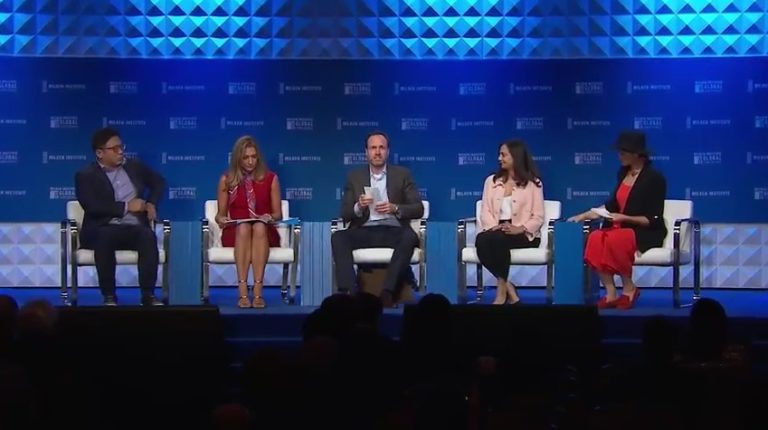 2017 was a tumultuous year for venture capital. U.S. investments topped $70 billion for the second year on record, but deals were down, as were fundraising and exit activity. What can investors and firms learn from some of the year's most high-profile funding? What is the state of the VC industry, and how does it relate to public markets? What are firms doing now to add value to their companies, and is their demand for accelerated growth too onerous for small companies to bear? Can we escape the Silicon Valley bubble?
Q2 hedge fund letters, conference, scoops etc
Moderator
Jim Chanos Unveils Lastest Short As Fund Manager Bets On Further Market Declines
Jim Chanos has a new short target in his sights. Earlier this week, the hedge fund manager disclosed that he is betting against "legacy" data centers that face growing competition from the trio of technology giants, which have previously been their biggest customers. The fund manager, who is best known for his winning bet against Read More
Cameron Lester Global Co-Head of Technology Investment Banking, Jefferies LLC
Speakers
María Ariza CEO, BIVA MX
Ron Cao Founder and Managing Director, Sky9 Capital
Jalak Jobanputra Founding Partner, FuturePerfect Ventures
Ela Madej Founding Partner, Fifty Years
Trends In Venture Capital
Transcript
Please welcome your panelists for trends in venture capital moderated by Global Co head of technology investment banking at Jefferies. Cameron Lester ok welcome. As you just heard we're going to be talking about venture capital but more importantly we're going to talk about globally how Coppell is coming into various sectors of various economies and changing the way we live the way we work. And today we've got a group of really exciting panelists here who represent venture capital from different parts of the world as well as different sectors and stages. So we'll start. Why don't we start on the here with introductions. Will endless help if you want to start. However thank you for being here as it were a group of very excited panelists. Thank you for sticking around last day. My name is on my. I'm a founding partner and venture capital firm based in San Francisco. Colt 50 years. So we invest in the US at some few investments in Canada and we we we like our investment idea and intersection of 1 billion revenue potential solving big systemic problems in the world and deep tech. So where technology and essence can be successfully deployed to solve some systemic problems in the world and we think there is a new wave of millennial entrepreneurs Endres there's solid data out to back that up that are specifically looking at businesses and massively profitable businesses as a way of solving those texting problems in the world.
So specifically what we do is we invest in food technologies and we were one of the the most known investors in cellular agriculture so this idea of instead of farming animals farming cells directly we invest in synthetic biology diagnostics autonomous future satellite internet and and many other domains where we're are generalists fund I I'm Celek Chobe Putra founder of Future Perfect Ventures which is an early stage fund based in New York by investing globally. I've been a VC since 99 was an investment banker media telecom and tech. Before that I was fortunate enough to work on the Netscape IPO in 95 and really became enamored with the potential of the Internet and started investing for Intel in Silicon Valley 99 was there through the boom and the bust and about five years ago after being other funds back in New York. I just saw a lot of gaps in the VC landscape. One was I thought most U.S. VCs were not thinking globally. I was born in Nairobi. I'm Indian. I've lived around the world and knew that the next 3 4 billion people coming online were going to be coming online not from the developed world and this was going to create or give the opportunity for new business models to start to emerge. The other element was very tied into that which is the proliferation of phones smart devices the reduction in the cost of processing power and storage. And I felt like all of those factors combined were going to create the next wave of technology innovation that would be unlike anything we had seen before because it would be the first time it would be global. And I also went to my first Bitcoin conference around the same time and dug into the technology behind bitcoin and made block chain the core thesis of the fund.
When we launched five years ago and built a portfolio of early leaders in that space we're now investing out of out of the second fund and obviously really thrilled at how the thesis has played out over the last few years. Hi everybody. Thank you. Thank you. Milken Institute for this honor to be here and to be with this panelists. My name is Maria de Sa. Up until three weeks ago I was the CEO of comic Skop which is a private equity and venture capital association in Mexico. It gathers more than 170 active funds that are investing through the fund strategies all together have they have committed more than 54 billion dollars to be invested in Mexico. I think I was very lucky and in the right time.
Updated on