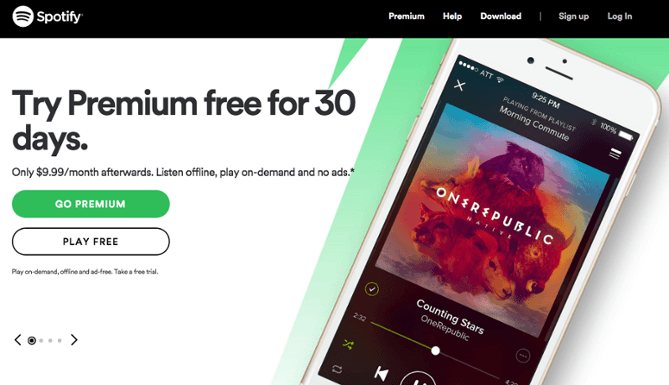 E-commerce is a dog-eat-dog world built on conversions. Getting consumers to interact with your website and products is becoming increasingly hard with the ever-increasing threats of competitors and online marketplaces. But there are a few things that e-commerce website owners can do to maximise their chances of putting visitors in front of your online catalogue.

Q1 hedge fund letters, conference, scoops etc, Also read Lear Capital
The following list contains ten useful, practical, and easy to implement tips that can boost your e-commerce conversion rate in no time at all.
Morningstar Investment Conference: Fund Manager Highlights Personalized Medicine, Energy Security
Hedge fund managers go about finding investment ideas in a variety of different ways. Some target stocks with low multiples, while others look for growth names, and still others combine growth and value when looking for ideas. Some active fund managers use themes to look for ideas, and Owen Fitzpatrick of Aristotle Atlantic Partners is Read More
Utilise your calls-to-action
A call-to-action takes the form of an unmissable prompt for a visitor to make a decision - often the choice they will be presented with will be querying whether or not they would like to make a purchase, learn more about a product, or opt into a mailing list.
A call-to-action is an extremely effective tool because it snaps the person viewing your website out of their passiveness.
The best way to utilise a call to action is to make it stand out from the rest of the site and demand attention. This requires bold letters and colours with language that appeals to the visitors' curiosity and impulse. Perhaps advertising a sale in big, bold letters will suit your site and its audience perfectly? Or maybe they'd be more enticed by the opportunity to learn exclusive information and tips by signing up to your mailing list? Or you could interweave a bit of self-promotion by listing how many happy customers or subscribers you've already helped along the way?
Another great use for a call to action is to incorporate an exit popup into your site. An exit pop up appears as visitors are about to navigate away from your site, and can work as a hook to rekindle their interest. Here, it's popular to highlight specific product discounts or limited time offers - giving potential customers reason to stay on the website or face the prospect of missing out on saving money.
Retargeting
Retargeting is a sure fire way of keeping your business fresh in the minds of the people who have already expressed an interest in the past.
Through Facebook advertising and the use of a pixel tracking code, you can tailor fit an advertising campaign on the social media site for those who have previously navigated to your site. This means that you can effectively retarget them in a more cost-effective advertising campaign that those aimed at a more general audience.
Retargeting works by embedding a single pixel-sized piece of code onto the pages of your site that tracks visitors, giving you the opportunity to advertise to them individually on social media at a later date. An excellent way of fine-tuning your campaign towards interested parties.
Choice is a wonderful thing - even during the check-out process
People enjoy having more choice when it comes to making decisions. Being able to pick the colour of a new shirt or opting for a larger memory smartphone can make all the difference to customers looking to purchase a product. But it can also continue to apply beyond the act of deciding to buy something online.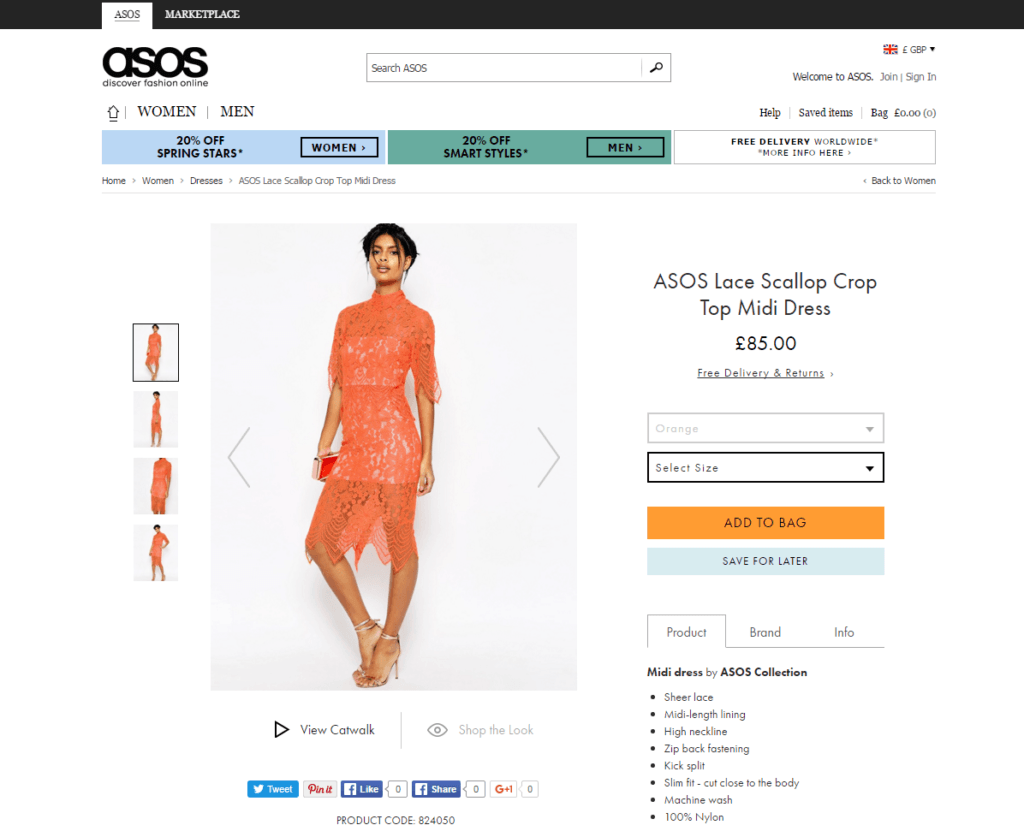 Online shoppers have different attitudes when it comes to passing through the checkout process. Some prefer to complete the process as fast as possible while others like to check that their information is correct. Sometimes new customers will want to checkout without registering to your site.
It's important to cater for all preferences to avoid the prospect of cart abandonment. By enabling options like 1-Click purchases and 'checkout as guest', you can offer a variety of ways for shoppers to pay for their goods however they want, without them feeling put off by the more generic methods of placing their order.
De-clutter your site
The best e-commerce websites operate white clean, clear pages that help keep the focus on the products. To have distracting irrelevant images throughout your pages would be opening customers up to having their attention stolen.
While the idea of choice is never a bad thing, avoid making the mistake of overloading your pages with products, it diminishes their value if they're crammed on a page amidst hundreds of other items. Limit your products on display at any given time to keep them eye-catching and relevant.
The same notion applies to cramming too many details and descriptions of your products for visitors that are browsing. You may be confident that the items you're selling have the most impressive attributes on the internet, but throwing so much information at a customer can be bewildering. Save your detailed product descriptions for when they're clicked on, or embed them in a pop-up.
Get old school with a sale
There's nothing like a good old-fashioned sale. The hype for Black Friday is well on its way to forging a well-recognised event worldwide, and there are few bigger lures to get you into a high street shop than seeing the big red signs advertising "50% off."
Sales are often seen as a short-term occurrence, but in e-commerce, there's plenty of reason to keep showing the world that you're running a sale indefinitely.
Holding sales appeal to your audience's impulses and can spring bargain-hunting customers into action. Of course, a sale, by definition, has to end at some point, but at that time you can switch your focus on creating a sales line for products in a separate department instead.
Add a sense of urgency
While in some cases it can err towards a more grey-hat e-commerce approach, utilising countdown timers and low-stock alerts on your website can work wonders in creating the level of urgency that encourages visitors to buy a product sooner rather than later.
It works by introducing a limited time sale, often in the form of a header or call-to-action, along the lines of '30% off of all accessories: 3 hours 42 mins 07 secs remaining.'
This works as a sort of call-to-action in itself and doesn't necessarily need to be true to cause a stir. Amazon has also adopted the approach to good effect - accompanying a countdown timer that tells customers how long they have left to order a product to get next-day delivery.
Another effective way is to utilise timely, personalised discounts based on the pages people visited. Discounts can work really well. Each year, over 2.5 billion coupons were redeemed.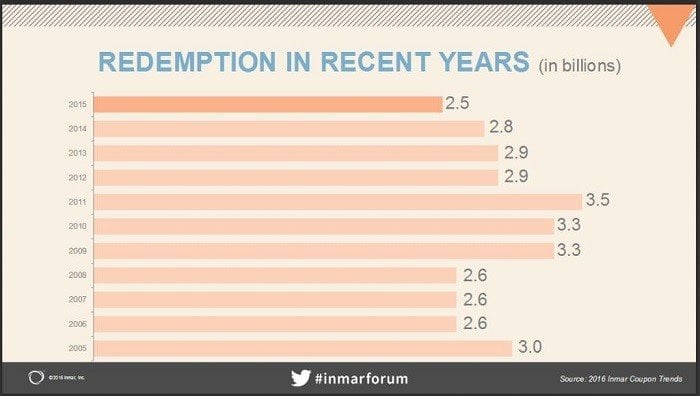 'You might also like'
A personal touch goes a long way in boosting your conversion rates. By installing a customer history extension to your browser, you can effectively create a small menu of products they may also wish to purchase on any given page.
Adding a menu for products a visitor may be interested in buying based on their browsing history is not only effective for pointing your audience in the right direction while they're deciding on purchases but also helps build an added layer of trust in the customer experience.
Sub categories make can boost CX
Baymard Institute has reported that around 27% of shopping cart abandonments online are due to a long and complicated checkout process on e-commerce sites. With this stat in mind, it pays to construct your website with the goal of allowing customers to make a purchase via as few clicks as possible.
Subcategories and sub-menus are perfect in preventing ambiguity as visitors look for the links that they need on your pages. Make sure all of the categories on your menu contains at least a few subcategories in order to encourage users to keep on browsing seamlessly.
Build your social presence
Arguably the most important method of boosting your conversion rate today. By building a social media presence, your company will be able to communicate on platforms that can reach the computers and smart devices of billions of potential customers worldwide.
Setting up profiles on the likes of Twitter, Facebook and Instagram will not only help you advertise your products to the masses but can also make for an excellent mouthpiece for the business. Through social media, you can provide customer service, troubleshoot and interact with shoppers in a way that's bound to help build a stronger relationship between the company and its customers.
Never neglect mobile
At the start of 2018, Smart Insights reported that just as many people make purchases via portable devices like smartphones and tablets as they do through using the more traditional desktop computers.
To help enable customers to buy products from your online store, it's important to optimise your e-commerce site for mobile users.
One of the most effective ways of ensuring a good mobile experience is to incorporate AMP (Accelerated Mobile Pages) into your site. AMP is easy to set up and embed into your website and could make all the difference in bringing that slick and smooth experience that keeps visitors browsing your pages while on-the-go.
About the Author
Dmytro is a CEO at Solvid and Founder of Pridicto - a web analytics startup that enables users to forecast web traffic, monitor all important metrics in one place and set visual traffic aims. His work has been mentioned by various inbound marketing influencers like Rand Fishkin, Syed Balkhi and Brian Dean. Dmytro's work has been also featured in numerous publications, including Entrepreneur, Huff Post, The Next Web, Kissmetrics, GoDaddy, Business.com and B2C.
Updated on