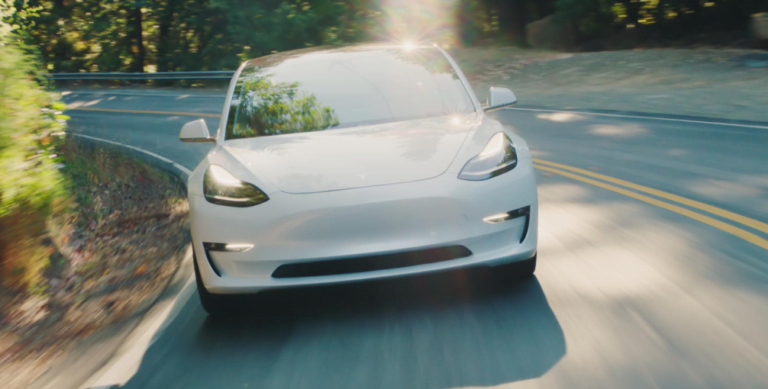 Tesla continues to enhance the autonomous driving capabilities of its vehicles via over-the-air software updates. The connected nature of its platform allows the EV maker to add new features to already-built vehicles. The Tesla Model 3 autoparking mode dubbed 'Summon' has been rolled out to the public over-the-air. Tesla regularly sends out new software updates to improve their performance and safety. These updates have helped the company address safety issues, especially in the wake of Autopilot-related crashes.
See the Tesla Model 3 autoparking mode in action
The Model S and Model X have had the Autopilot parking feature since last year, but Model 3 owners had to wait a bit longer. Recently, a customer shared a short clip on Twitter showing the Tesla Model 3 autoparking mode in action. Tesla retweeted the customer's post and confirmed "Summon now available in Model 3." The company began rolling out the feature to Model 3 units last month.
Summon now available in Model 3 https://t.co/y2CORUAb3B

Khrom Capital Up 61% In 2020: Buys This Pandemic Winner [Exclusive]

Eric Khrom's Khrom Capital returned 61% net of fees and expenses in 2020, according to a copy of the firm's full-year letter to investors, which ValueWalk has been able to review. Q4 2020 hedge fund letters, conferences and more Following this return, since inception 13 years ago, the fund has returned 877% gross vs. 255% Read More

— Tesla (@Tesla) July 4, 2018
The customer's clip shows a Model 3 parking itself in a garage, and the garage door automatically closes behind it. Tesla CEO Elon Musk highlighted in a tweet, "Note, no one is in the car or controlling remotely. Car is driving entirely by itself."
Note, no one is in the car or controlling remotely. Car is driving entirely by itself. https://t.co/xSG2Mmy756

— Elon Musk (@elonmusk) July 5, 2018
The Tesla Model 3 autoparking mode will allow users to step out of their car and then command it to find a nearby parking space and park itself. The Summon feature can easily park the vehicle even in tight spots and power down all by itself. It is also capable of controlling the garage doors, which means you can stand in the driveway and call the Model 3 to where you are. It will open the garage door, drive to your location and close the garage door behind.
The Summon feature comes handy when you have to park your vehicle in tight spots or next to a pillar or wall. Many other established automakers are following Tesla to adopt the ability to roll out new features through software updates.
Tesla meets the weekly Model 3 production target but…
For the last several months, Tesla has been struggling to ramp up Model 3 production despite having received more than 450,000 reservations for the vehicle. The mass-market electric car was unveiled in May 2016. The company originally aimed to make 20,000 units per month by December 2017, but it fell far short of meeting that goal. Elon Musk has made numerous changes in the manufacturing process, and the efforts have now begun to show some result.
Tesla has announced that it produced an impressive 53,339 vehicles in the April-June quarter. More than 50% of that – 28,578 units to be precise – were Model 3 cars. It means the Model 3 production in the second quarter was roughly three times higher than the output in January-March quarter. Even though the company produced more than 53,000 vehicles in the latest quarter, it was able to deliver only 40,740 vehicles. Wall Street analysts were expecting 51,000 deliveries.
The Elon Musk-led company had been targeting to produce 5,000 Model 3 cars per week for a long time only to miss that goal again and again. Tesla revealed that it was able to achieve that target in the last week of June, producing 5,031 Model 3 vehicles in seven days.
It sounds impressive on the surface, but some of the vehicles were produced at a new production line that was set up under huge tents in the Fremont factory's parking lot. Tesla also had to shift a large number of employees from other departments to the new production line to meet the Model 3 target. Though the company is producing some Model 3 units in a makeshift facility, it has assured customers that all the vehicles coming out of the plant are thoroughly tested to maintain quality standards.
According to a Bloomberg estimate, the EV maker has so far produced 44,640 Model 3 cars. The company delivered only about 18,000 Model 3 to customers, falling short of Wall Street expectations of nearly 28,000 deliveries in the second quarter. In total, Tesla has delivered less than 10% of Model 3 pre-orders. The company had received nearly 450,000 reservations.