How did the last six months go for activist investors? Pretty well, all considered.

According to research for Activist Insight Monthly's Half-Year Review, in association with Olshan Frome Wolosky, the first half of 2018 saw a big increase in settlements – from 67 in the same period last year to 100, just below half year 2016 levels – and a record number of board seats given away as part of those agreements. Add in the 63% success rate for activists in U.S. proxy contests that went to vote (determined by the dissidents winning at least one board seat) and the two out of six withhold campaigns that succeeded in delivering majority opposition to directors, and you have some heady days for activism.
Q2 hedge fund letters, conference, scoops etc
Morningstar Investment Conference: What To Do During Fed Hiking Cycles
Value investors have been enjoying a recovery of value strategies, but one fund manager says that won't last long. At the Morningstar Investment Conference on Monday, Michael Grant, co-CIO and head of long/ short strategies at Calamos, said growth outperforms value during Fed hiking cycles. What To Do When You're Not Fighting The Fed He Read More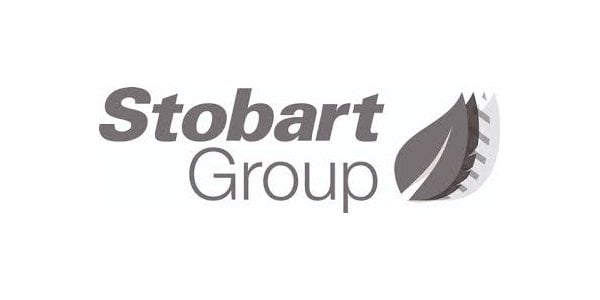 Of course, there were no campaigns to compare with Procter & Gamble, Automatic Data Processing, or even General Motors this year. But far from being a quiet year, the likes of Starboard Value, Carl Icahn, and Elliott Management were dramatically busy. Our campaign in focus this month, at ThyssenKrupp, shows a longstanding activist campaign reaching a decisive inflection point, while Elliott's sweep of Telecom Italia's board was a seminal event in Italy.
Each year it gets harder to describe activism as a dedicated group of funds and demands, and 2018 was another step-change in this regard. The number of companies targeted by what we deem dedicated activists (i.e. those with a primary or partial focus on the strategy) have remained fairly consistent over the years, while the number of companies targeted by others – whether reactive longstanding investors in a stock, first-time activists, or concerned shareholder groups – has ballooned.
A couple of weeks ago, I wrote about AllianceBernstein's efforts to roll-out engagement across its funds. As the Wall Street Journal reported this week, BlackRock is among several hedge funds considering opposing the details of Dell's plans to return to public markets, after Carl Icahn indicated that it was not worth his while to intervene.
This year was also the year that environmental and social issues took a more central role, with the launch of impact funds at ValueAct Capital Partners and Jana Partners. Our activist interviewees, Nathan Miller and Peter O'Malley, won a proxy fight at Destination Maternity by using board diversity as a central argument.
As our sponsors, Olshan Frome Wolosky, say in the Review, "A company's culture is part of a holistic overview of whether it is properly functioning and performing at a high level." Environmental, social, and governance (ESG) activism is likely to continue to tug on that thread, especially where it connects to financial performance. Expect to see more activism in growth markets for ESG-friendly products.
You can read the Half-Year Review for yourself by filling in a few details (or logging into Activist Insight Monthly if you subscribe). Our thanks to sponsors Olshan Frome Wolosky, Morrow Sodali, and FTI Consulting for their support with this publication.
---
U.K. transport and infrastructure company Stobart Group will start rebuilding from a tumultuous proxy season this week by seeking to buy out a dissident shareholder and hiring new leadership. Stobart Chairman Iain Ferguson survived the July 6 annual meeting with 51.2% of the votes cast and the company this week a special meeting requisitioned by former CEO Andrew Tinkler – who was elected to the board at last week's meeting and immediately dismissed for the second time this summer – was not valid due to a missing document. Tinkler is now understood to be discontinuing his attempt to elect Philip Day as a director, giving the board some breathing space to identify a new independent chairman and a new senior independent director by next year's annual meeting. It also needs to find a new chief financial officer and more board members may also be added.
It is unclear whether Stobart will seek to replace all three of the shareholders behind Tinkler's requisition, however. Together with Woodford Investment Management and Allan Jenkinson, Tinkler commanded support from 33% of the shares. Leaving any remnant of this summer's enmity could be dangerous. Together with The Children's Investment Fund's pyrrhic proxy contest at the London Stock Exchange last year, the generous shareholder rights that form part of British corporate governance look too open to abuse.
---
Quote of the week comes from BHP Chairman Ken MacKenzie, who is under pressure from Elliott Management to divest the company's oil business and delist from one of the two stock exchanges on which the business is currently traded. Speaking to the Australian Shareholders Association, MacKenzie said:
"The board and management both agree that we have to continue to justify our participation in the petroleum industry. We need to continue to demonstrate that we are as good as anybody else at operating these assets and if we are, we get to continue to play there and if we are not it sort of becomes self-fulfilling." 
Article by Activist Insight