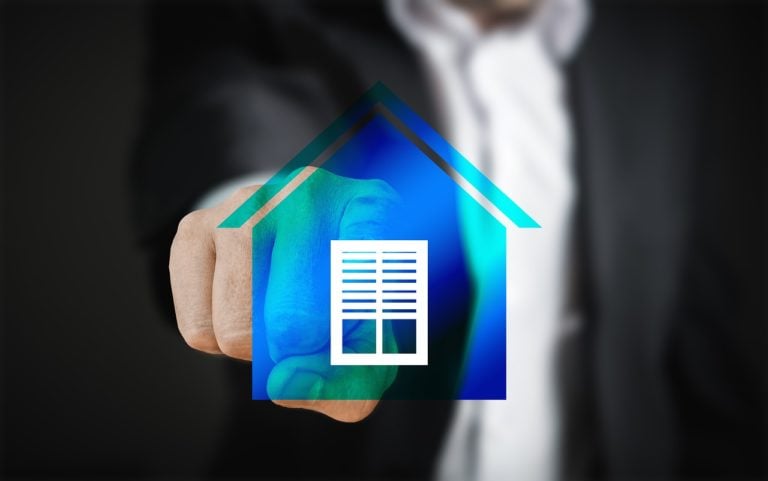 Smart appliances are slowly crawling into our lives and for good reasons too. They can ease many tasks at home and can even improve your overall living experience. There are a plethora of different smart products for your home, ranging from automatic coffee makers to personal assistants. In any case, you'd be better off with at least one smart product – for example, choosing the one which eases a task that you hate.

[REITs]
Q2 hedge fund letters, conference, scoops etc
How Value Investors Can Win With Tech And "Fallen" Growth Stocks
Many value investors have given up on their strategy over the last 15 years amid concerns that value investing no longer worked. However, some made small adjustments to their strategy but remained value investors to the core. Now all of the value investors who held fast to their investment philosophy are being rewarded as value Read More
If you look at the global scale, more and more homes are getting turned into smart homes with automatic lights, alarm clocks that run away from you until you get up and turn it off manually, and many others. So, let's take a look at how investing in these gadgets and smart appliances can turn your home into an intelligent home. We'll also be talking about the many benefits that smart homes bring to people's lives.
Provide Better Security to your Home
You wouldn't believe this, but having smart lights in your home can drastically improve security! Worried about burglars breaking into your home and stealing valuables while you're away on vacation? Set up the smart lights, so they turn on and off automatically at given intervals, simulating people living inside.
And that's not the only smart appliance that can improve security in your home. Smartphone-controlled cameras are also integral to keeping your home safe. Unsure about what's happening back home? Turn on the phone app and take a look at the camera feed!
They Lower your Electricity Bill
Things such as smart plugs (that go into any electricity plug) can lower your electricity bill by a pretty significant margin. Maybe you don't want to keep certain appliances on at all times. Smart appliances of this type can limit the duration of them being on and thus, lowering your electricity bill at the same time.
Besides, using smart appliances that don't affect other appliances (and instead, replace them) can also influence the electricity bill. It all comes down to the type of smart appliance you're looking for.
Automation: More Comfort and Freedom
Waking up early for work to prepare a hot cup of coffee isn't easy; most people hate the process of making themselves some coffee, but they can't reach their 100% without it. For a long time, people have wished for a product that would make coffee without any user input and, well, that time is finally here! There are smart coffee makers which you set up and – that's it. The next time you wake up in the morning, you'll be pleasantly surprised by the smell of freshly made coffee.
This gives you more freedom and comfort; even five extra minutes in the morning mean a lot!
They Enhance your Lifestyle
You might experience some positive lifestyle changes once you start utilizing smart products and that's completely normal. In fact, people have reported that these gadgets helped them open up more and increase their daily dose of physical activity. It's still unsure why people start feeling more motivated about life once they turn their homes into smart homes, but it happens.
It might come down to just change; living the same way for a long time can have an adverse effect on psyche and emotion.
House Can Be Controlled Through Mobile Phones
As mentioned before, most smart appliances can connect with your mobile phone through which you'd be able to control them. This gives you a lot of flexibility; maybe you're out with friends, and you want to have them over for dinner. You've prepared everything and placed it in the oven.
With the possibility to use your phone to activate an appliance at home, you'll be able to start the cooking process even before you start going home! This way, your food will be almost done, and no one will have to wait to eat some memorable dinner!
Cost Effectiveness
This also comes down to lowering your electricity bill, but it's also more cost-effective in other ways. Let me elaborate:
When you purchase an appliance or gadget, it has a specific limit on how long it can last. Through the use of smart gadgets, you'd be increasing the lifespan of ordinary appliances by carefully limiting when they work!
They Can Act as Your Very Own Personal Assistant
You've probably wanted your very own personal assistant at least once during your life, and now you finally have the chance of having it! There are many different ones; each of which is unique.
These virtual assistants come in all shapes and sizes and can help you with a variety of things. For example, playing music, giving you answers to questions you might have, and even helping you around the house (in relatively small ways). Nonetheless, they're important additions to your home if you're interested in turning it into a smart home!
Author Bio
Alyssa Winters is the Chief Editor at topreveal.com. She loves to lend her knowledge and advice about home appliances, kitchen gadgets, baby gears, and more. As a consumer advocate and mom she has years of experience testing equipment and recipes.
Updated on