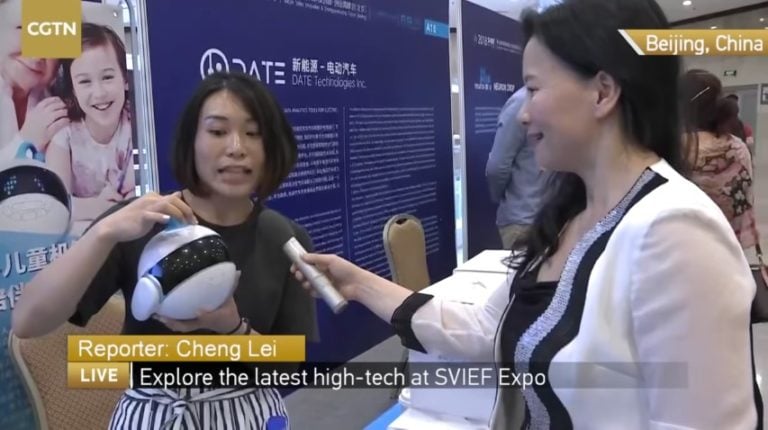 The Silicon Valley Innovation and Entrepreneurship Forum (SVIEF) Expo is one of the largest cross-border technology innovation exhibitions in the Bay Area. In 2016, SVIEF was first brought into China in Beijing and Chengdu. Join CGTN's Cheng Lei for its third year in Beijing featuring the most cutting-edge products and technologies, and find out the investment trends.
Q1 hedge fund letters, conference, scoops etc, Also read Lear Capital: Financial Products You Should Avoid?
Silicon Valley Meets Beijing – Where Is The Smart Money Going?
Transcript
Consistency is what makes the top 50 best-performing hedge funds so strong
Every month and quarter, multiple reports on average hedge fund returns are released from several sources. However, it can be difficult to sift through the many returns to uncover the most consistent hedge funds. The good news is that Eric Uhlfelder recently released his "2022 Survey of the Top 50 Hedge Funds," which ranks the Read More
Mission just now speaking to Andrew Kay who heads up the robotics association from Silicon Valley. She's telling me that China is actually one of the leading investors around the world in robotics with about 19 billion dollars and including a lot of it going to the U.S. and she's quite unfazed about the current China U.S. trade tensions saying that you know Silicon Valley was worried about for five seconds but they just went back to business as usual. Hello. So this is a little mini robots for children. Right. And what does that do. How does it help children. What fun things can you show us. Children interaction. Yeah you can pass this. And this is a name it's a drawback. He can give the feedback about for the poultry about the matics problems for our Flora Annie or any children's. So basically mom can can get all her stuff while the robot takes care of things so what can I ask the robot now can you turn it on for us. Yes. And sorry cannot walk in right now. Yeah. Actually the children play race though to on the mother floor walk. They can't they can't communicate by cell phone to send a message send a message. And they is can can food aid to Japan and it's also a communication tool as well as entertainment education. OK. It's already on sale in shops right. OK great. Thank you. OK it's a pity there was no demonstration possible but let's see what this one is.
This is an old minted reality device but I think we'll show you this first which is actually a security system right. So what is it. What does Angie do. So Energy's ultimate victual solution and what it does it's intelligence system which is Minnich from Paul. So you actually install energy in your home which is five minutes. Register your mobile phone and mobile phone of everyone that you want actually to access it. And she does everything so you don't have to do anything because it's recognizing when people come and go and based upon that actually it's assessing the arms situation but there is some Hasar if there's anything which needs to be taken care of. That's what she does serve for such a small unit. It actually has multiple sensors. It has the video surveillance. It has the the entry you know that allows you to open doors. Rudder OK so what would you do. So this is the main unit which actually has a number of sensors five microphones five to ten motion sensors and sensors are all going through since the ambient environment and then this sensor which is having a Bluetooth as well as oximetry you place it on the entry exit points windows so that you recognize it because it communicates with the sensor that actually something happened and then based upon the mobile devices up and because it has voice interfaces. Well actually you identify yourself. It is doing the action doing the action. Also if there is a track it is an automated way recording it and sending out the evidence for later use. And what is important we provide and give us a subscription service because they are actually enhancing the functionality. So it's not about the device.
It's about the service. That's how you make the profits right. Is it's already on sale. It's still us of us beside it offering the subscription service the thirteen hundred customers we came through. Actually the Kickstarter campaign Jurisic also saw initial customers and right now we're actually just rolling into the market and really expanding internationally. Good luck. Thank you. Thanks a lot for demoing that for us. So that's how I guess combination of sensors cloud and a lot of computing power connect and also cloud computing. I should say is allowing applications such as security systems to be minimized and also notice that the business model of these companies you know it's about services and the hardware the hardware the of course the mine apart. So let's see what this is about. And there seems to be a 3-D printer and that 3-D printing sounds a little bit. Well that's a little bit outdated so what's different about your printer. Are we are making the smart the printer in Silicon Valley. So we're making the model like the printer for the 14 year old Maria.
Updated on