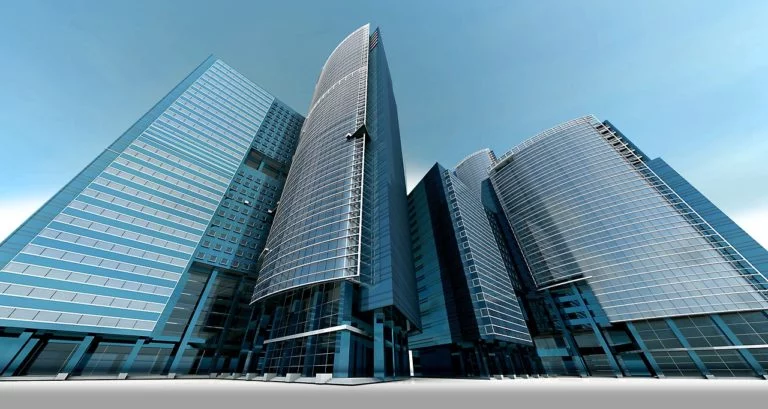 Predictive analytics aims to exploit patterns found in the available data banks. These patterns are required to identify the relationships between various factors, which allows the assessment of potential risks l associated with a particular set of conditions. This technical approach leads to a well defined predictive score or probability for each individual scenarios, be it the customer satisfaction or product marketing. This can further help determine or influence organizational processes pertaining across a large group of individuals, including marketing, credit risk assessment, fraud detection, and various other operations including healthcare and even law enforcement.
Q2 hedge fund letters, conference, scoops etc
Data science has taken over the world of finance, and predictive analytics strategies are rapidly becoming popular across various institutions. One of their best-known applications include credit scoring.
Seth Klarman On Margin Of Safety Investing
This is part nine of a ten-part series on some of the most important and educational literature for investors with a focus on value. Across this ten-part series, I'm taking a look at ten academic studies and research papers from some of the world's most prominent value investors and fund managers. All of the material Read More
What is credit scoring?
Credit scoring refers to the numerical expression representing the creditworthiness of an individual. This is primarily based on the results obtained from a score model, that gathers information from various credit bureaus' data banks. The score model usually processes a customer's credit history, loan applications, and other such collective customer data available. This helps determine the likelihood of them being punctual with future payments. Investment banking is the most recent and upcoming player in the this revolutionary customer data analysis games involving data science.
Other than just credit scoring, Data Science also has various other applications in the finance sector. If you wish to know more about how else Data Science can be applied, we recommend you check out some data science courses which are designed to walk you through the world of Data Science starting from scratch.
How does Predictive Analytics help Investment Banks?
Predictive analytics is one of the more target specific branches of data science, focusing on the probability of possible outcomes, derived from any given data bank. This predictability is the driving force behind the increasing popularity of predictive analytics as a data science tool for financial institutions, especially investment banks.
Anyone even remotely associated the industry must have heard of the name Goldman Sachs - one of the biggest investment banks in the world. However, the recent declaration by a leading business magazine, which labeled them a "tech" company, drew a lot of criticism.
The fire was further fuelled when the magazine tried to defend its claim by pointing out that Goldman Sach has more number of engineers and programmers than even Facebook, Twitter, and other leading social networking giants. The analogy was not welcomed across various platforms as it was indeed not the strongest argument supporting the claim. Having more number of engineers than a tech hub does not necessarily qualify a bank as a "tech" company. The need for an in-house technical team becomes obvious when you focus on the huge influx of data that the banks have to deal with day in, day out. Add to it, the increasing competition in the form of budding startups and a huge influx of regulations coming in and the increasing reliance of banking institutions on technical teams, along with the application of data science and its various branches, especially predictive analytics, becomes clear. This is one of the biggest motivations behind such institutions seeking out any available form of strategic or competitive advantage to stay ahead. Thus, it comes as no surprise that Goldman Sachs decided to invest more than $15 million in a big data analytics startup, Kencho. Kencho's automated system enables Goldman's front office to answer innumerable complex queries across various global platforms, within seconds.
Investment Costs and Employment Opportunities
Predictive analytics tools is proving to be one of the biggest investments for such firms, as they help solve the manually impossible problem of processing documents. These documents are required to accurately recommend investment or stock purchasing behaviour. Presence of such data science tools greatly reduces risks and provides for more reliable and accurate analysis and predictions.
This form of business strategy application is also creating various new employment opportunities in the form of new branches in various banks like the Head of FIC Structuring and Head of Strategic Analytics for the CB&S division started by Deutsche bank, another big player of the investment banking market. They even appointed Sam Wisnia, a former partner at Goldman, who also was the co-head of their strategies team. A dedicated team of such professionals can provide banks with the much needed competitive edge and even pave the road ahead.
The Road Ahead
Despite all the perks associated with the increased use of data science models and predictive analytics for improved accuracy, a complete technological revolution is still going to be an uphill battle. There are a lot of obstacles that stand in its way. Despite the opportunities offered by cognitive intelligence, turning the available data science tools and predictive analytics strategies into applicable solutions is going to take time.
The foremost issue is of finding the right people for such jobs. The skills set required for the said job is tricky, complex and involves initial training. It is impossible to hire such people, right out of school. The skills set essentially includes an amalgamation of skills set used in business and technology, making it a hybrid of a position.
Furthermore, integration with the existing policies and adaption of bank's legacies with the changing tide of technological advancement is another hurdle that needs to be dealt with.
Nevertheless, all these problems, as big as they might sound, are not insurmountable. An added advantage that investment banks have in this matter is the availability of funds and resources,which can help start and bring about the required technological revolution.
Article by Vivek Kumar, President - Consumer Revenue