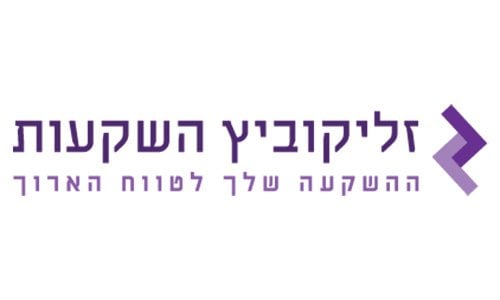 Yoav Zelikovic's, Attorney and Senior Equity Analyst at Quantum Capital Markets, annual letter to investors for the year ended December 31, 2017.
Q2 hedge fund letters, conference, scoops etc
Jim Chanos Unveils Lastest Short As Fund Manager Bets On Further Market Declines
Jim Chanos has a new short target in his sights. Earlier this week, the hedge fund manager disclosed that he is betting against "legacy" data centers that face growing competition from the trio of technology giants, which have previously been their biggest customers. The fund manager, who is best known for his winning bet against Read More
Dear Investors
I have the privilege to write you this annual letter for the year 2017. In this letter, I wish to share with you our investment strategy and summarize for you the logic behind our investment activities.
Generally, our investment activities are guided by the needs of the average investor who currently faces a financial market characterized by very low interest rates, very poor yields of investments in bank deposits, and poor financial performance of governmental bonds. To address the needs of our investors for a fruitful investment of their hard-earned savings, we construct their portfolios by investing in specific, carefully and rationally selected, equities and investment pathways that carry a high potential for long-term profits, and are not of speculative nature.
Specifically, the portfolio of each of our investors contains the three following components:
About 50% Micro Cap Deep Value stocks rebalanced each quarter.
About 25% Compounder/Outsider- led companies
About 25% Special situations and Merger & Arbitrage/Risk Arbitrage
This strategy was specifically designed by me together with my colleague Tal Davidson and is derived from the original "Micro-Cap Value Momentum" strategy published by James P. O'Shaughnessy in his book "What Works on Wall Street".[1] In this strategy, we select a basket of 25 stocks with a market cap of each under $300 million (stocks which are usually not included in the major indexes in the U.S.A). These stocks are selected only if they fulfill several criteria (including criteria of value, quality, momentum and financial stability) which have been shown by empirical studies to be a source of alpha.
As we have witnessed, this high alpha is not attained by all of these Micro-Cap stocks and certainly not every year. Nevertheless, exactly this volatility (which may trigger the average, short -term oriented investor, to abandon this strategy after a short period of underperformance) is the key for the success of this strategy that requires patience and "against the stream" attitude, as nicely stated by Prof. Joel Greenblatt in his book "The Little Book that Beats the Market"):
"If I wrote a book about a strategy that worked every month, or even every year, everyone would start using it, and it would stop working. Value investing doesn't always work. The market doesn't always agree with you. Over time, value is roughly the way the market prices stocks, but over the short term, which sometimes can be as long as two or three years, there are periods when it doesn't work. And that is a very good thing."
In addition, it should be emphasized that the Individual Retirement Account (IRA) which we utilize for our investors is an excellent framework for the application of a long-term investment in the stock market. In this pathway, we invest in Micro-Cap stocks within an account that allows the investor to benefit from tax deferral or even exemption.
Compounders
Compounders are stocks of holding companies (usually led by Outsider CEO/Owner Operators) and stocks of public insurance companies, around the world. Over the past year, we have been able to increase our stakes in these companies at very attractive prices.
Included in the holding companies present in our portfolios is, for example, the Italian conglomerate EXOR (EXO.MI). This veteran family-owned company has compounded book value at a double digit rate for many years via its multiple holdings including Fiat Chrysler, Ferrari, CNH Industrial, and the largest insurance company in Europe, Partner Re, among others. An additional company present in our portfolios is Brookfield Asset Management (BAM), a Canadian compounder which owns and manages over $250 billion worth of real estate around the world. Via our equity stake in BAM, we receive a portion (albeit small) of this company's real estate holdings, along with a part of the carry interest that they charge their customers.
As we have learned from world-renowned investors as Warren Buffett, Prem Watsa and Shelby Davis, one of the most fruitful and promising routes for investing in the stock market is investing in insurance companies. A well- managed insurance company has two sources of profitability: 1. its basic insurance activity, and 2. the rational long-term investment of its growing "float" (see my article: https://seekingalpha.com/article/4027000-pursuit-next-berkshire-hathaway). Accordingly, and following careful investigation, we have invested in the Canadian insurance company, Fairfax Financial (FFH.TO), which has compounded book value at an almost 20% rate for the past 30 years, and in the American insurance company, Assured Guarantee (AGO) (the stock of which we were able to purchase at an almost 50% discount on its adjusted book value). My plan is to hold these, and similar, stocks for many years to come on our investors' behalf in our portfolios because, in the case of these stocks, typically and notwithstanding the short term volatility in their share price, patience is rewarding and long-term revenues are significant.
Special Situations and Merger & Arbitrage/ Risk Arbitrage
The role of this category is to serve as a "conservative" element in our portfolios. It is well known that bonds, usually the less volatile portion in portfolios, currently display minimal or, in some instances, even negative yields. As such, bonds are not considered at the present time to be an attractive investment.  In order to diversify our stock-focused portfolios, we use the cash that has accumulated in the investor's portfolio and invest it in a more "conservative" fashion.  To this end, we search the global markets for special situations such as tender offers, re-organizations, delisting, mergers and acquisitions that can provide us with opportunities to make lower risk investments with a target date of return. These investments may yield low returns over short-term periods of time but become very profitable over long term periods.
Taken together, we believe that forming a portfolio that is composed of these three unique investment categories joined together in a balanced fashion, results in a particularly powerful portfolio. Such a balanced combination (along with our global diversification of our investments) utilizes not only the well-documented profitability of each one of these investment routes individually, but also helps us attain a higher combined absolute return from these three often non-correlating,  but complementing investment methods, conforming to the rule that "The whole is greater than the sum of its parts".
In conclusion of this letter, I wish to summarize and share with you our "Ten Commandments" which underlie and direct us in our investment activities:
Focus on high quality micro-cap value stocks which have a well-documented track record of achieving alpha and not on high- flying popular stocks.
Identify and analyze the best Compounders in the world, and invest in them as partners for the long-term.
Set a long-term goal of at least a 5 year period to achieve investment returns.
Utilize the powerful effect of compound interest on long-term investments on behalf of our investors.
Refrain from any speculation and short- term trading.
Do not allow "noisy" headlines and catchy newsflashes about the stock market dictate our activity in this market.
Stay away from any investment fads (such as bitcoin), the long-term economic value of which is highly questionable.
Carefully analyze and follow past and present investment strategies of the world's best investors who are renowned for excellent financial performance.
Continuously read and study professional/academic papers, reports, and research in the area of investments/ finances published around the world.
Finally - rehash to our investors the message- "Patience is gold".
Yoav Zelikovic
Attorney and Senior Equity Analyst
Quantum Capital Markets
[1]   We wish also to give credit to Paul Novell who posted a high quality review and adaptation of this strategy on his website, "Investing for a Living" ( https://investingforaliving.us )
Updated on