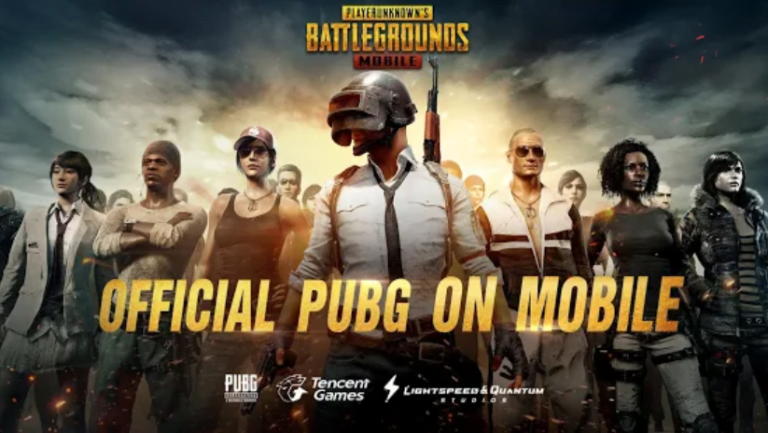 PUBG mobile version 0.8.6 final is now rolling out for the Chinese players. The updated version is now available for download on relevant application stores. With the latest version now out in China, it is now clear that Tencent and partners will keep rolling out new and improved updates for the PUBG mobile.
PUBG mobile version 0.8.6 final – what's new?
PUBG is undoubtedly one of the most sought-after digital properties on the market. The game continues to get better in terms of gameplay and revenue on both iOS and Android. Reportedly, the PUBG mobile version 0.8.6 final follows the version 0.8X, which was being played by the passionate PUBG mobile gamers in a closed beta environment in China. Now, with the explicit rollout of PUBG mobile version 0.8.6 final in China, the beta version has surely ended.
The Sanhok map environment, which was seen in the beta version, will likely make its way to the final version as well. The map environment was introduced considering the Chinese players. The Sanhok map is a dense jungle environment with dynamic weather. Compared to any other PUBG map, the Sanhok feels more closely integrated because of its small 4km x 4km size – just a quarter of the Erangel and Miramar maps. Since the size of Sanhok is small, loot will come around more frequently.
Consistency is what makes the top 50 best-performing hedge funds so strong
Every month and quarter, multiple reports on average hedge fund returns are released from several sources. However, it can be difficult to sift through the many returns to uncover the most consistent hedge funds. The good news is that Eric Uhlfelder recently released his "2022 Survey of the Top 50 Hedge Funds," which ranks the Read More
Further, the PUBG mobile version 0.8.6 final would include a brand new vehicle, which can be selected by a player for a ride in the Miramar Desert. For players who enjoy doing raw destruction, the latest version introduces a new QBZ95 weapon. Other improvements in the new version include visual enhancement and overall changes that are made to ensure that the game is as smooth and trouble free as possible.
Regular updates for PUBG mobile
PUBG mobile has been getting regular updates to ensure that it looks and feels closer to the original PC game, which enjoyed a cult following. Last month, the mobile version got new features, including the addition of the first person perspective version to the Classic mode. In the new mode, the player gets a new perspective toward the game. Makers introduced the new mode as part of new features including weapon finishes, a mini-zone Arcade mode and more.
In the Arcade mode, there will be 100 players in an area with a number of weapons increasing three times. The length of the matches would be 20 minutes on average. Further, the game got a new section to track weapon statistics and performance data of weapon accessories.
Further, the new Royal Pass offers daily and weekly missions helping players to score more points and ultimately improve their rankings. Also, there are additional crates on completing a set number of missions. Players with a high ranking on Royale Pass will be able to choose the finish of the starting airplane. Others can check new weapon finishes that can be customized. The update also brought fresh gestures and movement for players to clap, taunt and laugh at opponents.
PUBG vs. Fortnite
All the updates are helping PUBG mobile to overtake arch-rival Fortnite, the other big game in the Battle Royale segment. In a recent report Bloomberg revealed that PUBG mobile has outpaced Fortnite mobile in downloads, but failed to rake in more revenue. Both the Battle Royale games arrived on smartphones earlier this year.
According to Bloomberg, PUBG for Android and iOS crossed 23.3 million downloads in its early weeks, whereas Fortnite for iOS was downloaded 3.4 million times at its peak. On the revenue front, Fortnite iOS version earned $92 million in its first eleven weeks. In the same period, PUBG mobile gathered only $19 million. Further, Fortnite earned two-thirds of its revenue from North America, but is weak in the Asian market. PUBG, on the other hand, earned a third of revenue from both the regions.
Fortnite's revenue figure might be concerning PUBG makers because Fortnite is still to launch on the Android. And, when it does, maybe the game would even match or surpass PUBG's download numbers. So, Epic Games seemingly made a smart move by targeting the higher paying iOS users first, even if the company could not garner overall downloads.
To boost the revenue numbers, Tencent is working on further monetizing the game by adding items such as weapon skins, player emotes and more.
"At present, we estimate that PUBG mobile is now earning more than $700,000 per day in player spending across both stores worldwide and has grossed more than $16 million to date," said Randy Nelson, head of mobile insights at Sensor Tower.
Updated on