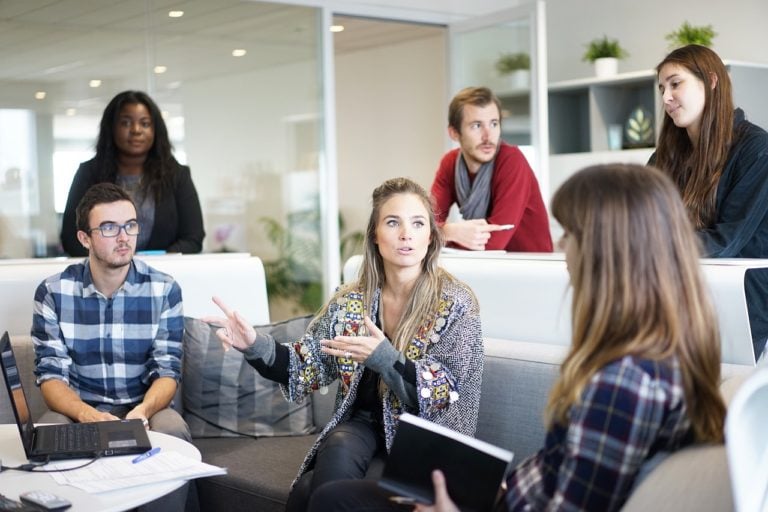 Proxy service firms have a mandate to promote good corporate governance for the benefit of shareholders.  The service is particularly important today given the growth of passive investing, as these shares tend to vote with the firms' recommendations.  The problem is that this basic, but critical market service of analysis and vote advisory has been compromised by the two key for-profit institutions that dominate it.

Q2 hedge fund letters, conference, scoops etc To wit, later this week the shareholders of General Growth Properties (GGP), will vote on a proposal from Brookfield Property Partners' (BPY) to acquire the 66% of GGP shares it does not already own.  The deal exemplifies the negative influence of the proxy service firms.  Despite the severely flawed corporate governance standards, support for the transaction from the large proxy firms means it will likely be approved.
13F Roundup: Top Hedge Fund Positions In Q1 2022
Here is our quarterly 13F roundup for high-profile hedge funds. The data is based on filings covering the quarter to the end of March 2022. These statements only provide a snapshot of hedge fund holdings at the end of March. They do not contain any information about when the holdings were bought or sold or Read More
GGP is a $33B enterprise value Mall REIT and BPY is a $47B enterprise value real estate-focused yeildco externally managed and controlled by Brookfield Asset Management.  The deal size and high level passive ownership makes it important to the retail industry and retail investors alike.
Consider some of the troubling procedural and governance aspects of the transaction.  Two independent board members were replaced prior to acceptance of the offer by the special committee.  One of the new board members appears to have extensive ties with the sponsor, raising concerns on the fairness of the process.
Holders of GGP will see their shareholder rights evaporate as both securities offered by Brookfield have deeply flawed and sub-standard corporate governance.  BPY unitholders have no voting rights and a board with curtailed, if any, fiduciary duty.  Although the new Brookfield REIT on offer is a voting security, the super-voting shares held by BPY's parent Brookfield Asset Management will render the votes meaningless. It sounds egregious and it is.
Surprisingly, GGP announced that both ISS and Glass Lewis advise clients to vote FOR the transaction.  This critical support will quietly influence substantial blocks of votes, as three of the five largest holders are passive investors that own over 20% of the company.  Journalist Michelle Celarier was one of the first to publicly explore the power of proxy service firm ISS in a January 2018 article, calling them 'kingmakers' in proxy contests.
The power of the proxy service providers is not balanced by a transparent advisory process.  How and why recommendations are made and who is being served is unclear.  As an example, ISS's recommendation for GGP holders to accept Brookfield's offer appears to contradict the firm's own research.  In 2016, ISS opined that "external shareholders (at controlled companies) have little recourse, particularly at controlled companies that feature multi-class governance." ISS's further stated that "some (controlled companies) function as benevolent dictatorships, but for others the adage about the corrupting influence of absolute power rings true.  In these cases, self-dealing, poor strategic planning and ossified boards result in underperforming companies".
GGP holders will receive securities with the precise multi-class features ISS cites as leading, at best, to a 'benevolent dictatorship'.  It is impossible to reconcile the firm's rhetorical concern and mandate to promote corporate governance with its recommendation given how objectively deleterious the transaction is to the rights of GGP shareholders.  Further complicating the matter, ISS simultaneously serves as the designated proxy firm for GGP/BPY while making recommendations on the deal to shareholders, revealing a seldom-discussed business model riddled with conflicts.
This is only one of many examples of proxy advisor power run amok.  The GGP case is important because it is a deal involving a large, industry-leading company with substantial passive and retail ownership.  If sub-standard governance can rule a deal with such high visibility, how much erosion is occurring at smaller firms, and importantly, who will pay the price for the lack of good governance?
Investors can only expect good corporate behavior if they demand it.  That requires exercising voting rights thoughtfully and independently or insisting on higher standards of transparency of the proxy advisory services.
---
About The Author
Keith Dalrymple is a Principal of Dalrymple Finance, a boutique firm providing investment research and related advice to hedge funds and other institutional investors.  Dalrymple Finance is best known for exposing the fraudulent Gerova Financial, which was featured in the Wall Street Journal, New York Times and other publications.
Updated on