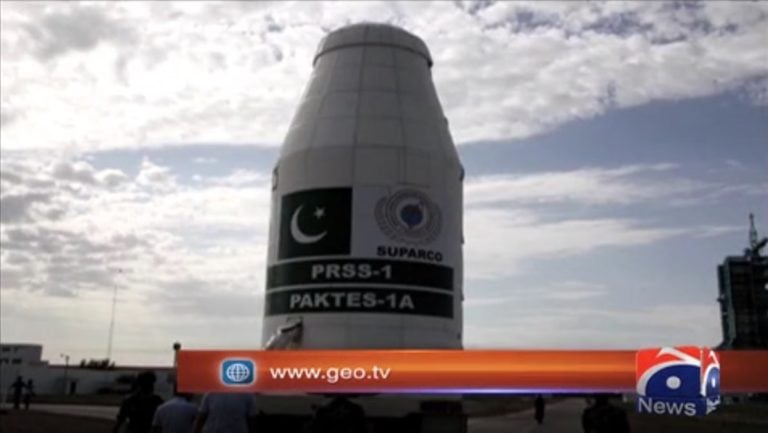 Officials confirmed that Pakistan launched two indigenously manufactured satellites on Monday. The two Pakistani satellites were launched into orbit from China.
Although the Pakistani satellites were built in Pakistan, they were not launched on home soil as Pakistan lacks the infrastructure to do so. Instead, they were transported to China and launched with a Chinese launch vehicle. Sources from China indicate that the Pakistani satellites have successfully entered orbit.
The Pakistani Satellites
The satellites were launched into orbit from the Chinese Long March (LM-2C) rocket. Of the two Pakistani satellites, one is a (PRSS1), "a dual-purpose Earth observational and optical satellite," making Pakistan one of just a few countries who have a remote sensing satellite in orbit.
Warren Buffett's Annual Letter: Mistakes, Buybacks and Apple
Warren Buffett published his annual letter to shareholders over the weekend. The annual update, which has become one of the largest events in the calendar for value investors, provided Buffett's views on one of the most turbulent and extraordinary years for the financial markets in recent memory. Q4 2020 hedge fund letters, conferences and more Read More
The PRSS1, outfitted with sensors and cameras will be used to study the earth's geography. Pakistan hopes to use the PRSS1 to find mineral deposits and study climate and weather changes including forest fires and melting glaciers. The satellite may also be used to study issues in agriculture, forestry, and urban development. It is expected to orbit the earth for seven years.
The other Pakistani satellite is a PAK-TES-1A, which is a scientific experiment satellite. Both satellites were developed by SUPARCO, the national space agency of Pakistan.
While SUPARCO has declined to comment, the Foreign Office issued remarks last month. Foreign Office Spokesperson Mohammad Faisal described the PAK-TES-1A as a 285 kg "indigenously developed remote sensing satellite." He also indicated that it would be launched into orbit in July 2018.
The Pakistan Technology Evaluation Satellite, PAK-TES-1A, has been described as a fully indigenous project from conceptualization until its launch in China. It was designed and manufactured by a fully Pakistani team of engineers and scientists. In March, Pakistan was able to secure a geostationary orbital slot in order to launch the indigenous Pakistani satellites into orbit.
Before launching the two Pakistani satellites, Pakistan only had one satellite in orbit, the PakSat-1R, which helped authorities to communicate and broadcast data.
Pakistan in Space?
Pakistan's desire to enter space doesn't end with the two Pakistani satellites. Last December, Pakistan announced they plan to send Pakistani astronauts into space in the next two years. Air Chief Marshal Sohail Aman said while addressing the the inaugural session of the AirTech'17 conference, hosted by Air University in Islamabad, that Pakistan will be sending astronauts into space within two years with the help of China.
He went on to say that Pakistan is working with China to develop a next generation aircraft that could bring Pakistani astronauts to space. He also mentioned collaboration with China for developing and launching satellites.
He also encouraged Pakistani students saying, "No doubt, Pakistani students are talented, intelligent and hard-working but to achieve success in life goals, unconditional faith, firm commitment and tireless struggle are essential."
The race to space may seem like a Cold War era narrative, but the Space Race may be back on. With Donald Trump announcing intentions to create a new branch of the US Armed Forces, the Space Force, space exploration may soon be militarized and more important than ever.