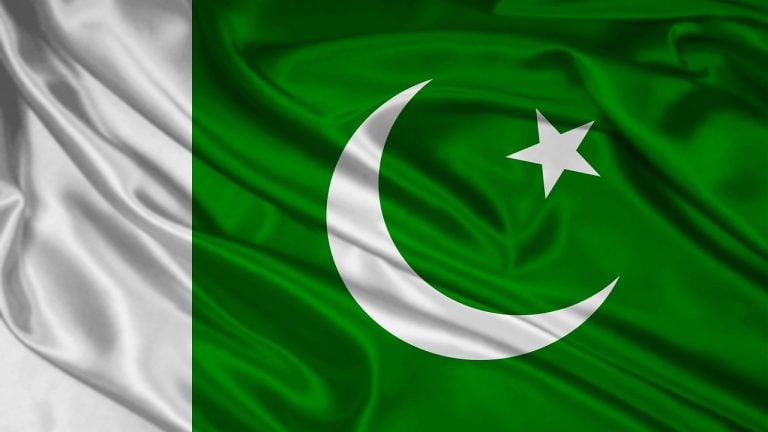 With the Pakistani economy reaching a crisis point, a Pakistan IMF bailout is likely in the works. While PTI leaders have indicated that Pakistan's next prime minister, Imran Khan, is open to the idea of an IMF bailout, recent objections from the US might stand in the way of a Pakistan IMF bailout. The IMF may also hesitate to issue a bailout amid rampant government corruption in Pakistan and allegations of voter fraud plaguing Khan's election.

Pakistan IMF Bailout?
With enormous debt and depleted currency reserves, the Pakistani economy is reaching a crisis point. As looming disaster approaches, Pakistan likely seek a $12 billion bailout package from the International Monetary Fund (IMF).
Hasnain Malik, global head of equity research and strategy at frontier investment bank Exotix Capital, explained, "Pakistan needs a sizable injection of capital. Foreign exchange reserves are simply too low. And that means the IMF."
This Too Value Fund Explains Why Turkey Is Ripe For Investment Right Now
The Talas Turkey Value Fund returned 9.5% net for the first quarter on a concentrated portfolio in which 93% of its capital is invested in 14 holdings. The MSCI Turkey Index returned 13.1% for the first quarter, while the MSCI All-Country ex-USA was down 5.4%. Background of the Talas Turkey Value Fund Since its inception Read More
Despite reports of a Pakistan IMF bailout, the IMF has remained tight lipped. A spokesperson for the organization said, "We can confirm that we have so far not received a request for a Fund arrangement from Pakistan and that we have not had discussions with the authorities about any possible intentions."
The potential bailout would be the second IMF bailout for Pakistan in the past five years. Pakistan has received 14 Iprior MF financing programs since 1980.
US Objections
In an interview Monday with CNBC, US Secretary of State Mike Pompeo spoke out against the potential IMF bailout. Pompeo criticized the deal, pointing to how the bailout could benefit US trade war adversary China.
Responding to reports of the multibillion dollar Pakistan IMF bailout, the US' head diplomat said, "Make no mistake, we will be watching what the IMF does."
Pompeo went on to say, "There's no rationale for IMF tax dollars — and associated with that, American dollars that are part of the IMF funding — for those to go to bail out Chinese bondholders or China itself."
Many investors worry that objections from the Trump administration could stand in the way of the Pakistan IMF bailout, either through direct intervention or backdoor lobbying.
Christopher Dielmann, senior economist at Exotix Capital, on the other hand does not believe the US will be able to prevent an IMF deal, "I think it is something that the Fund will look at very closely but, at the end of the day, likely will not impact Pakistan's ability to receive an IMF package."
Regardless of US intervention, Pakistan may end up standing in its own way of receiving an IMF bailout. The IMF may expect Pakistan to deal with rampant government corruption and outrageous spending as well as other social and political issues before issuing a bailout.
Although Imran Khan and the new PTI government have vowed to root out corruption and bring excessive government spending to an end, Khan ascent to power has been marred by allegations of election fraud.
Critics insist his election was enabled through the unlawful assistance of Pakistan's military and intelligence services. Hundreds of claims of election fraud were registered within hours of the election, while opposition leaders claim the military took control of vote counting in important constituencies.
Why CPEC Matters
As tensions between the US and China reach new heights, figures within the Trump administration, including U.S. Treasury Secretary Steven Mnuchin, have spoken out against China's involvement in developing economies, especially in Pakistan. The US has accused China of manipulating developing economies into taking large loans from them.
Making matters worse, relations between the US and Pakistan are strained. In January, the US ended military aid to Pakistan amid accusation of the Pakistani government enabling terrorism. Meanwhile a number of incidents involving US diplomats have added further strain to US-Pak relations. After President Trump accused Pakistan of aiding and abetting terrorist, which many Pakistanis took personally, Beijing spoke out on behalf of Pakistan. The Chinese foreign minister praised Pakistan's "outstanding contribution to the global cause of counter terrorism."
When US President Donald Trump ended military funding to Pakistan, critics warned the move would only push Beijing and Islamabad closer together. That seems to be exactly what is happening. China has begun an investment project worth $62 billion into Pakistan's economy as part of China's Belt and Road Initiative (BRI). The China-Pakistan Economic Corridor (CPEC) focuses heavily on energy production and infrastructure, both weak points in Pakistan. In addition to a looming economic crisis, Pakistan may also be facing an energy crisis and a water crisis.
CPEC infrastructure developments also include rail, highway, and port projects that would connect China to Pakistan, as well as the Middle East region and eventually Africa.
Why Does the US Care?
Timothy Ash, senior emerging markets strategist at Bluebay Asset Management, argued that the US has a point in pushing back against China's involvement in Pakistan. He told CNBC that by providing loans and financing needed projects in the realms of energy and infrastructure, China expects certain privileges in return. This includes "unfettered" access to the emerging markets, which often proves to be crippling for the native economy, shuttering hundreds of local businesses.
Although the loans offered by China may be much needed, they also come with significant drawbacks. The loans often create a downward spiral of economic instability by increasing debt, weakening the currency, and depleting foreign currency reserves. This creates a cycle in which the country needs more and more loans to survive.
The Pakistan IMF bailout is also important to the US because of the trade war with China, as well as increased tensions with Pakistan. Ash explained, "I think with the Pakistan bailout now in sharp focus, and with the U.S. looking to counter rising Chinese influence globally, this story will run, and run."
Updated on