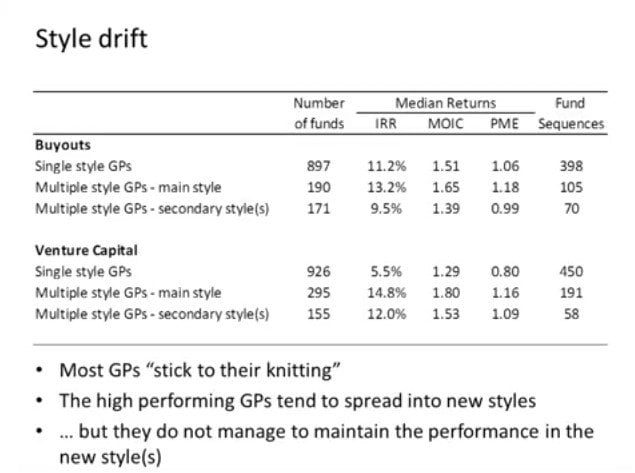 Can private equity managers maintain performance as they grow and move into new markets? Professor Tim Jenkinson, Programme Director of the Oxford Private Equity Programme explores the issues in our interactive webinar.
Q2 hedge fund letters, conference, scoops etc
Oxford Private Equity Programme Webinar: Stretching The Brand
Canyon Distressed Opportunity Fund likes the backdrop for credit
The Canyon Distressed Opportunity Fund III held its final closing on Jan. 1 with total commitments of $1.46 billion, calling half of its capital commitments so far. Canyon has about $26 billion in assets under management now. Q4 2020 hedge fund letters, conferences and more Positive backdrop for credit funds In their fourth-quarter letter to Read More
Transcript
Good day from business also. Lovely sunny day here. Laughs is saying where you are. So say we have a lot of it around the topic of politics today that's going viral. Asa Jenkinson who is the director of the left is stooks here. They they also predicted program which will talk about that as well as the end of this presentation today. And we are hoping that this will be a fairly active whether or not. So with that you should see front your panel they can ask questions please feel free to enter any comments questions. And as we go along we will have as the day here on the maybe a pickle we are bizarre. Well it raises the question as we go back and to those into the me the format for today will they do come with a show. I will hand over to suggestions to them this time we'll go for that. Twenty five minutes maybe along with questions and I have five minutes or so and summarizing They also project the program possible that for this game we're just coming up. And so they say if you are interested in not wanting to read April also want to ask questions and see on the chat CSAE anybody has any issues with sound please let us know to be located at all. Hopefully you can hear clearly we have all my friends knew just how. A lot of people are online. So just to minimize that background noise any direction it needs to be quiet people. On the question of how or how so we can go through. Well we'll address some of.
So introducing our speaker at them today so they can get the son is a finance set aside. So we will see it also. He has the wrong the also Prakriti her down and all the education programs out for ten years. So it's a very very established and very successful program that program of in terms of research and the research of his colleagues in the private equity Institute. So a lot of research around equity performance we'll be hearing a little bit about that today and also teachers on our MBA program. I like the MBA program as well. I recently returned from the valley of the wave of our MBA students. Looking at the bench all along I don't see the same in the same related issue. Okay thanks very much. Even though her recovery today took her about some of the recent research we've actually be doing more private equity for full inspection so recent but it's not actually yet written on her as an academic paper but it will do so let's cut the losses could stretch to the ground. And so what we don't actually look at here is the way in which the priority has the sort of brines actually is starting to move into new types having been successful made wind farms they might be a successful buy out house and then they start moving to rebuild markets. Vonzell venture capital funds and so what I'm going to look at these basic research which their informants maintain is maintained as they move into different types of funds.
So that's really the kind of today in case you're wondering who's is this these are hope it's a motley crew of my colleagues so I'm the one one from the right. But this is also suffering. Oh Harris the captain who we we've been at this for a while. So so say we get look at these essentially for performance persistence both across follows at the same time. Also looking at when the fund manager or the general Springs GP fall actually works into a different style differently to give you a sense.