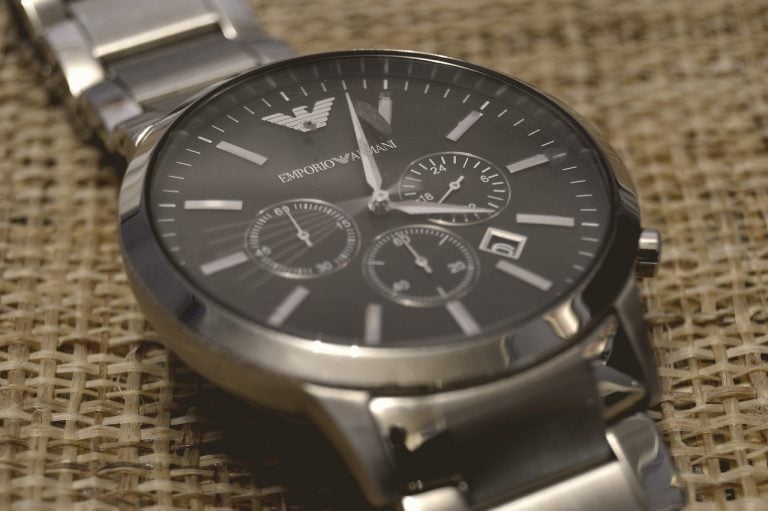 We all currently live in an era of smart-age, where all things around us right from our phone to car to home gadgets are regularly updated to make them smarter. With such onslaught of technology, one product that has not lost (in fact gained) its importance is the designer watches, especially for the men. Expansion of online retailing, emerging fashion trends and rise in per capita income in some countries are the major factors that would continue pushing up the market for such watches.

Despite the introduction of smartwatches (not to forget premium Apple Watch), men's designer watches are still perceived as a symbol of inner wealth and elegance. Even though many major watch brands now offer a smartwatch, the market for classic men's designer watches still holds. In fact, it won't be wrong to say that the presence of gadgets around us have enhanced our appreciation for the classic designs with men's designer watches being among the top of that list.
Highlighting the importance of such timepieces, a recent article in the Wall Street Journal talked of a trend among the watch collectors to buy stylish timepieces that don't even work correctly. The columnist – Jacob Gallagher, claims that "[it] tends to be some of the super-fashiony maven people who are all about style.
ValueWalk's June 2022 Hedge Fund Update: Tiger Global's Losses Total 44% In 2022
Welcome to our latest issue of issue of ValueWalk's hedge fund update. Below subscribers can find an excerpt in text and the full issue in PDF format. Please send us your feedback! Featuring Tiger Global's losses total 44% in 2022, Allianz Global's $5.8bn SEC settlement, and commodity funds draw in cash. Q1 2022 hedge fund Read More
Also, Stephen Viscusi, who is the author of On the Job: How to Make it in the Real World of Work, believes a wrist watch is a must when applying for a job. "My advice to you millennials who use your phones as timepieces is simple: cut it out! Go buy a wristwatch!" Viscusi wrote for Huffington Post. "It may be a gimmick, but believe me, it will separate you from everyone else your age interviewing for the same job."
A watch is still seen as a status symbol as it conveys a lot more about the wearer than any tech ever could. Men's designer watches merge luxury and reliability, and thus, are seen as a product of true craftsmanship. Top watch brands come up with quality timepieces that are a perfect combination of best quality and design.
Hence, each timepiece is unique in its own sense, and thus, are a considerable expenditure with some even running into millions of dollars. Every timepiece has something to say about the class, taste, sportiness, sophistication and taste of the wearer. Therefore, deciding on which brand and watch fit you the best could take some time and research.
Choosing the right watch is very important, but selecting the watch is more of an art than science, hence, there are no specific guidelines. One must consider their own particular needs when met with such a dilemma. Or, one can also take help from the experts (or online websites) who know more about the watches that you do.
Nowadays, one can easily shop for a designer watch via online channels. These websites have something for everyone and each occasion. For instance, one can buy a watch based on the budget, color, strap, display and brands (like Armani, Michael Kors and more). Moreover, these websites, offer all the facilities and assistance that a potential buyer may need, like warranties, 0% Finance, free delivery, flexible return policy, after sales support and more.
Updated on