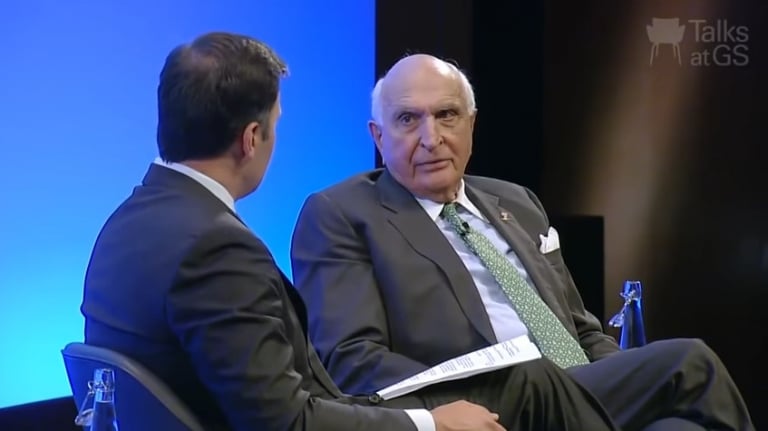 An interview and Q&A with billionaire venture capitalist and Home Depot co-founder Kenneth Langone. In this interview, Kenneth discusses his early life and the lessons he learnt from his youth that aided his success. Kenneth also talks about founding Home Depot and the importance of culture in any organisation.
Q2 hedge fund letters, conference, scoops etc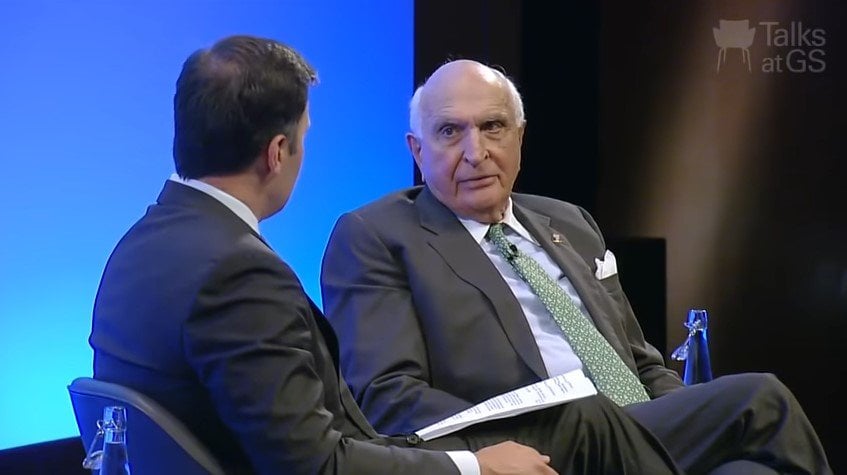 Billionaire Kenneth Langone: Life, Founding Home Depot And Importance Of Culture (2018)
Transcript
Carlson Capital's Double Black Diamond Strategy Gains 5.3% On Jewelry Play
Carlson Capital's Double Black Diamond fund added 3.09% net of fees in the second quarter of 2021. Following this performance, the fund delivered a profit of 5.3% net of fees for the first half. Q2 2021 hedge fund letters, conferences and more According to a copy of the fund's half-year update, which ValueWalk has been Read More
Blue collar family on a North Shore Long Island about 25 miles from here. Roslan went to public schools. Dad was a plumber. To the eighth grade mom under the seventh grade and worked in the school cafeteria. I didn't realize growing up that funds were limited. I always had a warm house didn't have air conditioning but the house was warm in the winter and plenty of food and it was actually an idyllic childhood particularly because I had the parents I had the brother that I had and the extended family and that's very important. So you graduate from Bucknell graduated from Bucknell in June. Well actually February of 57 got my formal graduation was June of 57. You want to land a job on Wall Street. Initially hard to find couldn't find one. And then you land one in the investment department of life insurance and you're also serving in the Army. Well that was when I went back. I had to agree that I'd been I the reserves. So I went in for six months in March of 58 and then in the summer of 61 Khrushchev built the wall around Berlin and Kennedy Kennedy needed 100000 warriors. And I was one of 100000 warriors I got cool back in anticipation of a troop movement. Germany went to war didn't happen. And I spent 11 months at Fort Bragg North Carolina. So that year. So you're working. You're serving. There are so many night school at NYU a program that now bears your name. So what are those early years teach you about yourself and the career you wanted to have.
I always had a fixation with finance and mergers and acquisitions and I don't know where I got it from. But I was always intrigued by it and I used to go to the library at Bucknell. Fortune magazine used to be a much bigger publication than it is now. I couldn't afford a subscription. They used to come out once a month. And I used to go to the library and read the Fortune magazine. And back then it was not the nonsense the print and fortune. Now these feel good articles about nothing. And I used to go and read stories about corporations and I was intrigued and fascinating fascinated and so when I came to New York I knew what I wanted to do. I didn't realize we realized Wall Street wasn't ready for me my father or was with a firm cautious and HAML which became part of which is now buried someplace andJ.P. Morgan you know and Citicorp I'm sorry what Citicorp what Sandy Weill and I was sit and I've gone all over Wall Street Goldman Sachs you guys were at 30 Broad Street then. Why. Well Clark dodge Lee Higgins I can give you the names of all of them. I get all these interviews and it was 57. It was not a good time. We were heading into a recession. Interest rates for the moment had spiked that was a 5 percent. It was a five year bond to the government no to the government. It was called The Magic fives because it was five percent five years.
And so I went I ended up going to a little firm called New York HanseaticCorp. They traded foreign bonds. And my father knew the fellow them name wonderful man by the name worries are and he said to me look he's I've got nothing here for you go out and get a job. I want to see all these other firms and come back. Well I couldn't get a job and I went back to see him. And he said to me would you find out as I find out I can't get a job. Let me give it a secret. This is interesting. This is 60 years ago. He said he was Fern's for wots we have Jewish friends of Jews the Irish kids we put on the floors as clerks and the Italian kids were put in the back office as clerks and he said to me you're better than not go out and get a job with some institution and learn the business. And he said even get more education. That's exactly what I did. The rest is history. It's 1974. You've concluded a very successful run at a press pitch successful until the last few years. The roof fell in in 2000 1970 and I effectively personally got wiped out. But you know when you land right and you said on you're on your own.