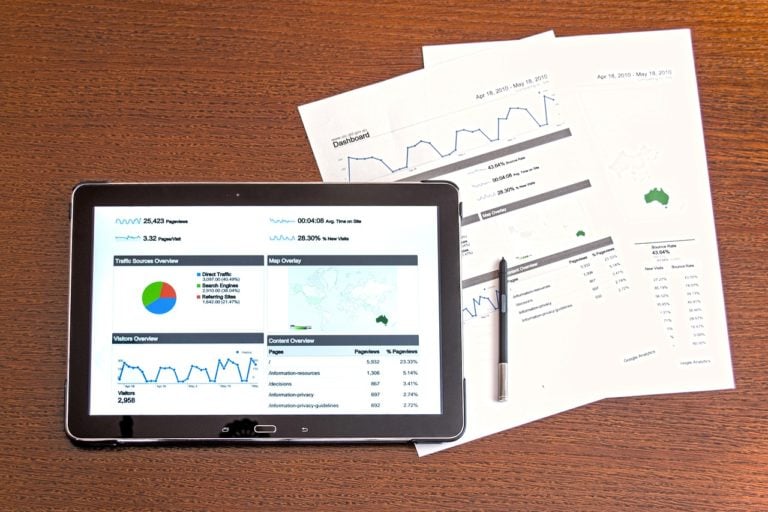 John Hempton, founder and CIO of Bronte Capital and one of Australia's best-known hedge fund managers.
Q2 hedge fund letters, conference, scoops etc
John Hempton On The Perils Of Shorting Stocks And Good Companies Versus Bad
DG Value Surges On Recovery Plays
According to a copy of the firm's February investor update, Dov Gertzulin's DG Value Partners returned +4.48% net for the month of February, which ValueWalk has been able to review. Q4 2020 hedge fund letters, conferences and more Following this performance, the firm has returned +8.32% net for the year to the end of February. Read More
Transcript
Hello. You're listening to the devil's in the details podcast from Business Insider Australia I'm Paul Colgan here as always with David's got it is fantastic to be back. Well our guest on the show this week for a bit of a change of pace I think he's one of the most interesting people in the Investment and Financial Markets Community in Australia. It's John Hampton founder and chief investment officer at Bronte Capital. John welcome on the show. Glad to be here. So most of the time we talk about you know macro events and you know central bank policy on the show. But you know I have had a few conversations over the years and I've always found them fascinating particularly in terms of how you think about companies and you know how you think about investment strategies that are appropriate to those companies. So for a bit of a a bit of a change of pace for the show we're going to talk about how John sees businesses when he looks at them. He's got bronchi capital which is a well-known hedge funds and boasts well known here in Australia but also very well known to Wall Street. And John you recently closed the fund to two new monies adulation.
It was a privilege we finally got to an amount of money which was straining our capacity on the short side. We have a short book that chases scumbags. We have thousands of scumbags in our database. I didn't name them partly because they want to attract defamation suits in part because I don't want to trick copycats but we find bad people and short stocks associated with them then we do that largely by computer. That is a scale limited bill a built product. We can't find 10 billion dollars worth. We could probably find a billion dollars worth at the moment simply because markets are very high. But I don't think we could even find half a billion dollars with most of the time. So we had that sort of short book and we ran a long book against it. We're not particularly scale limited on the long side. So we actually have some very big American investors and we agreed that we would close the general fund for a few for a couple of years while we build the computer database when we hit scale and we've done that. It's actually an interesting time though because it's the first time for a while that I felt like I've got a few longs and a lot of shorts. And normally if I look at the market I think I can either find shorts it will account for oblongs or I can find loans that will. But it's very hard to find 100 sure hundreds more short positions at the moment I seem to be able to find both and maybe that's just because it's sort of becoming a more narrow market. There's a sort of iconic thing that happens is a bull market goes on and on and on. Which is the momentum guys win and the momentum guys buy stocks whenever they are going up and eventually one of them breaks this morning it just happened to be Facebook that broke. But I don't know that that's a permanent thing or not. But Facebook's down 20 and so now the momentum guys are going to wind up finding other stocks and the market becomes narrower and narrower and the bits that are not momentum get ignored. The iconic time when there was cheap stocks available on a widespread scale was happened to be 2000 which was the height of the dotcom bubble and during the height of the dotcom bubble. If you were not a dot com stock or you were perceived to be something that the dot com people would put out of business your stock was trading at seven or eight times earnings.
Now some of those really were with seven or eight times earnings right because they really were put out of business but others weren't. So the next five to six years with a sort of grand period of the bearded value investors the self-righteous guys who think that they're smarter than everybody else because they only buy stocks with low pay and serve for the next five years. You know everybody with a beard and a sort of self-righteous I want to be Warren Buffett has chewed out performed and then the financial crisis came along and some of those that were bad businesses were carried away. So I know a few value investors who had a lot of General Motors for instance and then came the real resurgence of tech Wittek became completely dominant in the world and slowly destroyed business after business after business so a lot of those things that were trading at seven times earnings with seven times earnings that would be a 15 or 18 along the way.
Now we're seeing still a fairly narrow market but it's not narrow like 2000. That's right. But within it there are little pockets that are not.