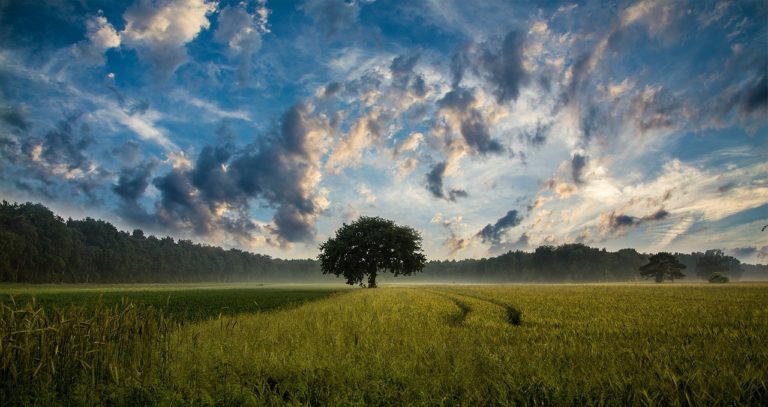 On Monday, an Iranian general accused Israel of manipulating the weather over Iran to prevent rain in the region. It may sound like science fiction, but the accusation of Israel stealing Iran's clouds is not new.
Brigadier General Gholam Reza Jalali, head of Iran's Civil Defense Organisation, said at a press conference on Monday, "The changing climate in Iran is suspect."
He went on to say, "Foreign interference is suspected to have played a role in climate change. Israel and another country in the region have joint teams which work to ensure clouds entering Iranian skies are unable to release rain." He did not specify who the other regional country is.
Crypto Hedge Fund Three Arrows Blows Up, Others Could Follow
A few years ago, crypto hedge funds were all the rage. As cryptocurrencies rose in value, hundreds of hedge funds specializing in digital assets launched to try and capitalize on investor demand. Some of these funds recorded double-digit gains in 2020 and 2021 as cryptocurrencies surged in value. However, this year, cryptocurrencies have been under Read More
"On top of that, we are facing the issue of cloud and snow theft."
To prove his point, Jalali cited a study that found all mountainous areas above 2,200 meters between the Mediterranean and Afghanistan are covered in snow, except for areas in Iran.
Israel Stealing Iran's Clouds?
While General Jalali sounded convinced that Israel was behind weather changes in Iran, Iran's weather service was less sure Israel stealing Iran's clouds was even possible.
Ahad Vazife, head of Iran's meteorological service said, General Jalali "probably has documents of which I am not aware, but on the basis of meteorological knowledge, it is not possible for a country to steal snow or clouds."
He continued, "Iran has suffered a prolonged drought, and this is a global trend that does not apply only to Iran."
Vazife also seemed to imply that Iran should seek scientific solutions to the weather problem, rather than passing the blame to an enemy. He said, "Raising such questions not only does not solve any of our problems, but will deter us from finding the right solutions."
Why Blame Israel?
Severe drought, rising temperatures, and pollution have been plaguing Iran, leading to outrage among the citizenry.
A report from the Tehran-based Financial Tribune claims 40 percent of Iran has been suffering from a severe drought since December 2017. The report also claimed that between September and December 2017, the Islamic Republic saw its driest period in the past 67 years.
The water shortage and other problems have even lead to new protests against the regime.
Protests in Tehran broke out last week over the government's alleged mismanagement of resources and the Iranian rial reaching all time lows against the US dollar. Protests over the water shortage also unfolded in other parts of the country.
In Southwestern Iran, those protesting the water shortage and pollution clashed with security forces this weekend. Saturday, an unidentified gunman opened fire on the protesters, injuring 11. The state-run news agency did not specify how many protesters were present, but claimed the demonstrators were launching projectiles and setting garbage bins on fire as they protested poor water quality.
Iran also saw widespread protests in January. Although thousands marched across Iran, the movement never fully took root in Tehran and the government was eventually able to shut them down, leaving two dozen dead. Experts have speculated that last weeks protests in Tehran and across Iran could indicate trouble for the regime. Blaming an evergreen enemy like Israel for the instability could be a tactic by the government to deflect blame for Iran's troubles.
Cloud Seeding
While Vazife and other meteorologists tend to agree that Israel has not weaponized cloud theft against Iran, "cloud seeding" is a common practice in arid regions. It may sound like science fiction, but it is actually possible to control rain in some ways.
Cloud seeding is the practice of dropping dry ice, silver iodide, or other compounds, into the upper part of a cloud. This is meant to accelerate the formation of ice crystals, making the cloud heavy enough to release its rain or snow. According to a report on weather modification by the World Meteorological Organization, 56 countries had engaged in cloud seeding as of 2016.
In one interesting case, China used cloud seeding to prevent rain on the 2008 Olympic opening ceremonies. China has also used cloud seeding to clear away pollution and combat droughts. In fact, some evidence shows China spends hundreds of millions a year on cloud seeding projects.
Although many countries have experimented with cloud seeding, the evidence is inconclusive over whether or not it actually works. Others have argued that manipulating rain and snowfall prevents the precipitation from reaching other regions and may have ethical implications.
While many question whether cloud seeding is actually effective, this hasn't stopped countries like China and Russia from developing more advanced weather manipulation technology.
Israel Stealing Iran's Clouds: Cloud Seeding?
But General Jalali wasn't exactly accusing Israel of cloud seeding. Rather, he claimed that Israel has developed technology to prevent clouds from releasing rain over Iran. He also accused Israel of actually stealing clouds from Iran. As Vazife there isn't known technology that could actually accomplish that.
Iran Conspiracy Theories
Blaming poor weather on enemies has been a tactic used in Iran before. Former president Mahmoud Ahmadinejad accused Western countries of stealing Iran's rain. In 2011 he said, "European countries used special equipment to force clouds to dump" before reaching Iran.
"Today our country is moving towards drought, which is partly unintentional due to industry and partly intentional, as a result of the enemy destroying the clouds moving towards our country and this is a war that Iran is going to overcome," the former president also said.
Ahmadinejad is no stranger to conspiracy theories. In the past he has accused Western countries of creating the HIV virus to create a market for pharmaceuticals and weaken the developing world. In a speech before the UN General Assembly, he claimed 9/11 was an inside job saying, "Some segments within the U.S. government orchestrated the attack to reverse the declining American economy, and its grips on the Middle East, in order to save the Zionist regime."
In 2014, Supreme Leader Ali Khamenei, claimed the US had created ISIS to divide Muslim peoples. He said, "If anyone fuels the fire in this regard, he or she will definitely be helping sinister America and Britain which are the creators of the ISIL and al-Qaeda."
Israel stealing Iran's clouds is definitely not the first conspiracy theory promoted by the regime.
Updated on