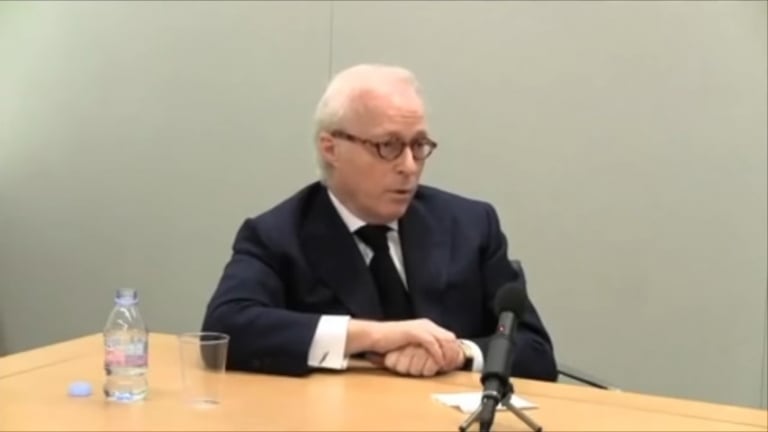 An interview with billionaire Hedge Fund manager and founder of Millennium Management, Israel Englander. In this interview, Israel discusses how he learnt to trade and his career path in finance. Israel also talks about running a Hedge Fund and managed accounts.
Q2 hedge fund letters, conference, scoops etc
Billionaire Israel Englander: Learning To Trade and Running A Hedge Fund
Khrom Capital Up 61% In 2020: Buys This Pandemic Winner [Exclusive]
Eric Khrom's Khrom Capital returned 61% net of fees and expenses in 2020, according to a copy of the firm's full-year letter to investors, which ValueWalk has been able to review. Q4 2020 hedge fund letters, conferences and more Following this return, since inception 13 years ago, the fund has returned 877% gross vs. 255% Read More
Transcript
Welcome to five minutes Therese's IMT worked together with for us. Please tell me a little bit about your personal history. How did you get started in trading and managing money.
1970 just that finished graduating college and went to work as a specialist for a start change some people who don't know this specialist was basically jobless as people make more. This is basically based on trading well who are fundamentally much more transactional basis. So my immediate introduction to the business was something that related to transactional purposes as opposed to parliamentary analysis. A couple of years after that I caught a lucky break and some Ahmadinejad's verbal verbal warrants. You had the first hour as well as the Marble Bar. We would typically hash this portfolio has these transactions. And so when I put the two together my initials are which was hardly transactional and then trade reverse setting of hedges you see that the mindset was basically something again something that Subhashree somehow rather than things that were outright. Those are right. We basically Bournival a world of non correlated trading correlated to the markets. The general rule is always try to find an edge or a strong profit the problem alongside trading variables.
We also saw merger arbitrage which a lot of people would consider to be as well. Market correlated strategy along the way reaction's wanted him standardized in the early 70s when he attended the Chicago Board Options Exchange.
So most of yours what we were called we traded converts naturally go trade options as well specially trading warrant's options and short term wars. So we will walk was short armoires hurt inverts and it all worked out. Lots of Avichai these variables. Without Tagle again market spoilage.
I have a couple of years later he survived maybe several said he Mercal Stock Exchange got options instead of having drove out to Chicago.
I decide to leave my job here to see problem. Are all the hallmarks of our trade my own. At which point someone suggested that they get acclimated or which is quite a trading. Proposal.
For proprietary trading as such as some or all low level burner as well well well well and what I would do is I will place this behind him trading desks give them what they want and get executed. Turned out to be a very very special business.
At that time the options were wasn't easy and as I like to tell people the land of the blind the one I was just a lot of business. Same kind what I would do. So the regulations that allow all growth and training CARIPASS said they will say I will see mocking my goals by giving them capital Happel Trade Option krauts would have a proper Paparelli started with that model C school managers are saying that about the little 7 year old lady are pretty much for a while and are special to change a lot. All options are notion or are all.