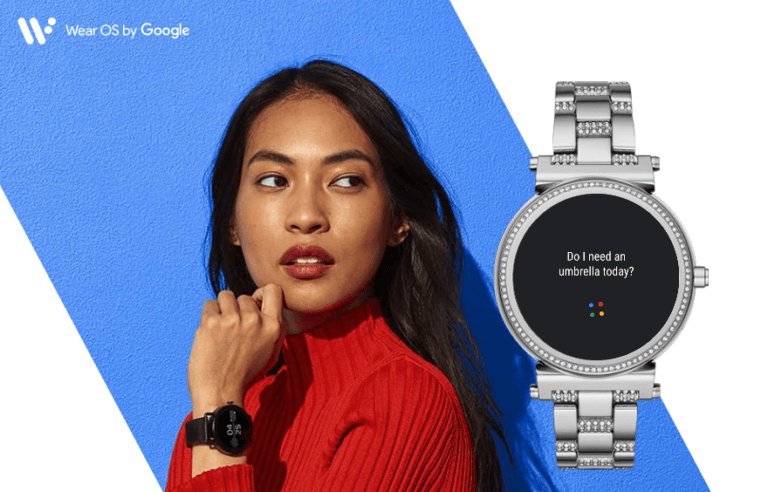 According to well-known tipster Evan Blass, Google is working on several new products, including Pixel phones, Pixel Buds and a new smartwatch with Pixel branding as well. It is expected that the Google Pixel smartwatch release date will be sometime this year.
Expected specs of the Pixel watch
Contrary to everyone's expectations, Google refrained from talking about the rumored Pixel smartwatch during its I/O conference. Instead, the company launched key updates for developers, such as an enhanced battery saving mode. However, there have been several rumors and reports talking about the possible Google Pixel smartwatch release date, specs and more.
Until now, Google has been putting its Wear OS in third-party products from brands such as Fossil Group, LG and luxury watchmakers such as Movado. Thus, a Pixel watch would be a big move from the search giant.
Deprival Super-Reaction Syndrome And Value Investing
Deprival Super-Reaction Syndrome And Investing. Part four of a short series on Charlie Munger's Human Misjudgment Revisited. Charlie Munger On Avoiding Anchoring Bias Charlie Munger On The Power Of Prices The Munger Series - Learning . . . SORRY! This content is exclusively for paying members. SIGN UP HERE If you are subscribed and having an Read More
According to German tech site Winfuture.de and other reports, the Pixel smartwatch will be the first watch entirely designed and manufactured by Google. The report also suggests the company is working on three smartwatches code-named "Triton," "Ling" and "Sardine." The three variants are expected to differ in shape and size.
All these watches will likely come with GPS, VoLTE and LTE support. At least one of the variants might also come packed with a heart rate sensor and the ability to measure stress and other health features. Other rumors suggest additional security, such as a fingerprint scanner or facial recognition, will be embedded in the Pixel smartwatch.
Further, rumors suggest that the watch will be circular in design. On the material front, LG failed to strike a chord with customers who prefer a high-end feel, which might serve as a lesson to Google as it selects the design and materials for the watch. As far as screen resolution goes, 360 x 360 pixels is the preferred choice for circular dials. Both the LG Watch Style and Samsung Gear S3 have that resolution. Again, there is no solid information about Google's watches, but at the least, an OLED display is expected.
Will it use Qualcomm's latest chip?
Further reports suggest that all three variants will sport Qualcomm's new Snapdragon 3100 chip with ARM Cortex A7 architecture and an Adreno 304 GPU. Qualcomm has already hinted that it will roll out the updated processor this fall. One area of concern with Wear OS was the weak battery. However, the new Qualcomm chip might add to the battery performance.
A major challenge faced by Qualcomm's Snapdragon 2100, which is powering the current generation of Android Wear watches, is that it is not truly in line with Wear OS. However, this will likely change with the 3100.
Pankaj Kedia, senior director and business lead for Smart Wearables at Qualcomm, told CNET that his company is determined to improve user experience and how Google Assistant works, while consuming less power. Complementing the new chip, Wear OS will also receive updates to the Assistant functions, such as providing contextual replies and app-like actions.
The next generation of Wear OS watches could be more active as an on-wrist assistant. The watches are expected to readily fetch information that the user wants to see and offer better scope for personalization as the watch grasps the user's daily habits.
Google Pixel smartwatch release date, pricing
Although nothing is confirmed, including the Google Pixel smartwatch release date, one thing that is known for sure is that the company will have to work hard because the segment is dominated by Apple. Besides being the top-selling smartwatch brand in the world, the Apple Watch has also established that people are willing to spend more money to have a watch with cellular connectivity.
According to research firm Canalys, Apple grabbed 43% of the smartwatch market in the first quarter. The global wearable market has grown by 35% year over year in the first quarter of 2018. Smartwatches alone contributed 80% of total wearable revenue, up from 74%, suggesting that just the right smartwatch from Google could capture considerable market share.
The Google Pixel smartwatch release date is expected to debut this fall, as the Pixel and Pixel 2 were announced in October 2016 and 2017, respectively. Little is known on the pricing front, but the current Wear OS flagship watches could provide some hints on Pixel watch pricing. Last year's LG Watch Sport sold for $349 (£257), so the Pixel watch could be priced somewhere around that.
Taking cues from competitors, the Apple Watch Series 3 starts at £329, while the high-end model comes at £399. Going by that trend, Google might keep the price somewhere around £300. Keeping the price below the Apple Watch would make Google's watch a more affordable option.