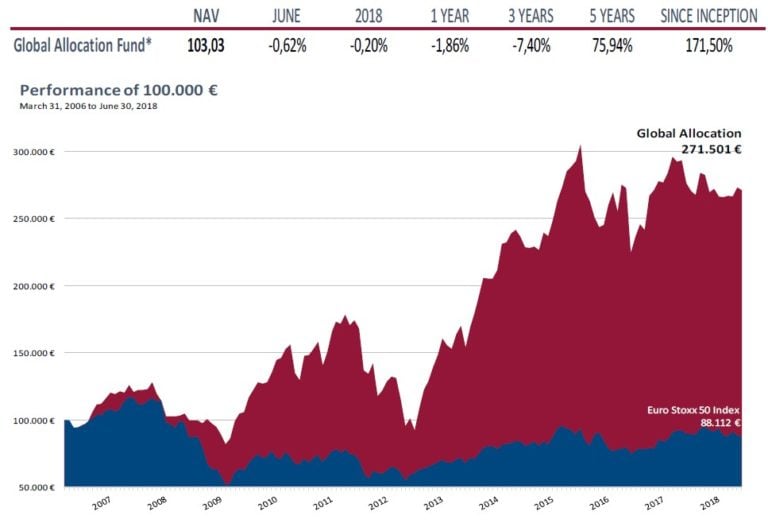 Global Allocation Fund commentary for the month of June 2018.
Q2 hedge fund letters, conference, scoops etc, Also read Lear Capital: Financial Products You Should Avoid?
The month of June was generally a calm month, witnessing gains both for equities and precious metals during the first fortnight but ending the month slightly down in both assets.
Greenlight Capital Full Q2 2021 Letter: Einhorn Thinks Inflation Is Here To Stay
David Einhorn's Greenlight Capital returned -2.9% in the second quarter of 2021 compared to 8.5% for the S&P 500. According to a copy of the fund's letter, which ValueWalk has reviewed, longs contributed 5.2% in the quarter while short positions detracted 4.6%. Q2 2021 hedge fund letters, conferences and more Macro positions detracted 3.3% from Read More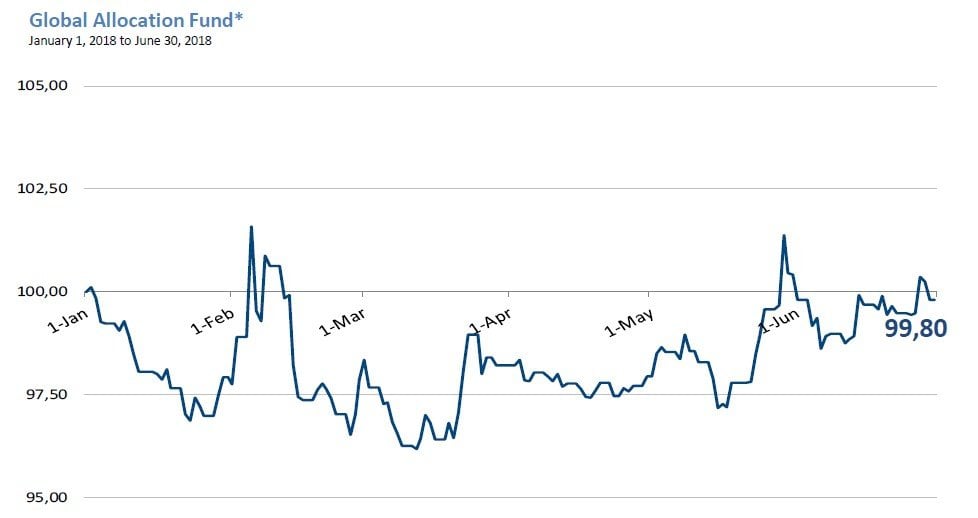 In the bond market we have seen the opposite movement in price terms, with slight losses during the first weeks, to end close to year maximums. Long term government bonds ended at lower yields, with the 30 years US Treasury under 3% and Germany 30 years close to 1%. We keep two thirds of our portfolio in long term treasuries.
Global yield curves kept flattening and 2-10 Global average Yield spread reached zero for the first time since 2007. You don´t get better yields for longer terms.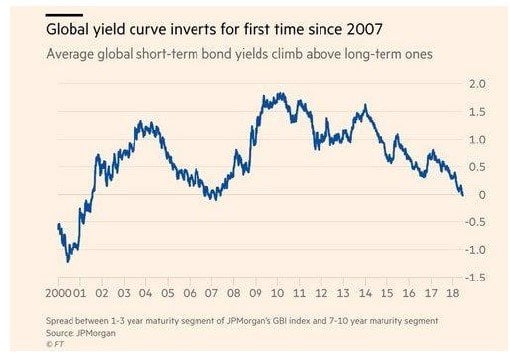 Historically this indicator has been the most reliable predicting recessions, being right at the last few recessions. This does not mean this will be immediate or that yield curves could not get inverted.
Nevertheless, given the structurally very low yield levels we would be surprised if yield curves invert in an overwhelming fashion.
In year 2000, the US 2-10 years yield spread reached -50 bp, but interest rates were much higher by then.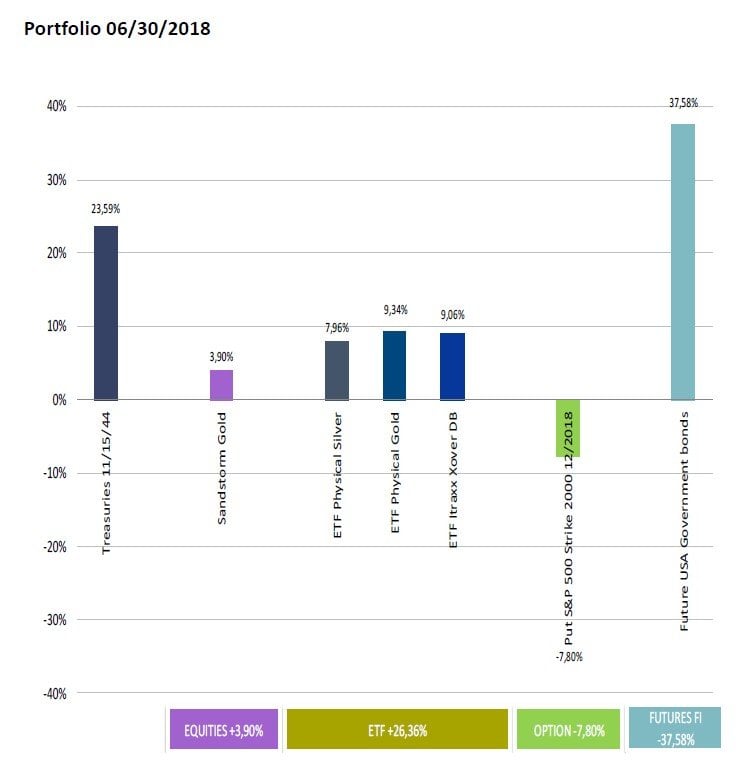 Regarding Corporate Bonds, we are observing a bigger deterioration in the Investment Grade space than in the High Yield. European Investment grade spreads to swap are close to 60bp, coming from 25bp at the beginning of the year.
This fact, together with the progressive deterioration of many emerging countries, which add up to the ones witnessed before and with the evolution of European Banks (Deutsche Bank has not passed the stress-test in the US), where the BIS has issued a worrying paper about bank practices to hide losses, does not make us very optimistic. We cannot help it.
It is much easier to understand when things will not go well, especially when it is almost unavoidable, than the opposite.