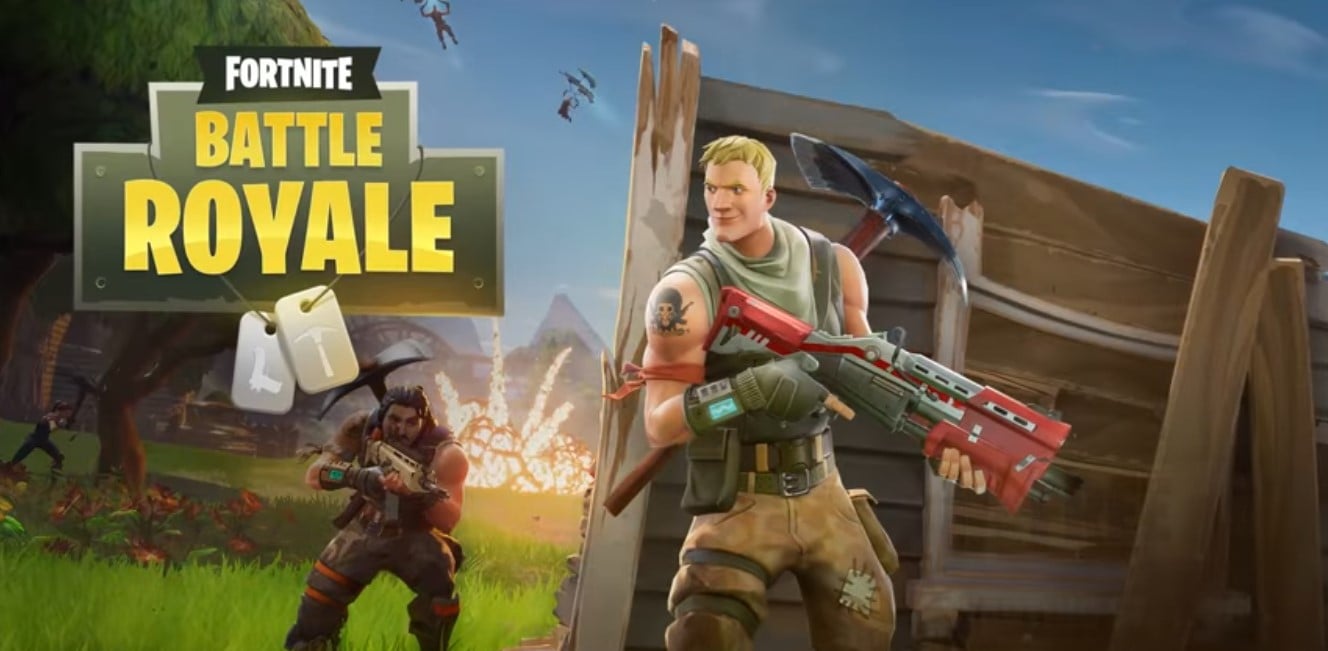 The free-for-all multiplayer shooter game Fortnite has been a sensational success. It has garnered more than 125 million registered players since its debut in July 2017, even though the Battle Royale mode wasn't added until September. According to SuperData Research, Fortnite is not only incredibly popular but also a monster money machine for its developer Epic Games.  
Fortnite earns more than $1 billion between January-May
SuperData Research estimates that the shooter has generated more than $1 billion through in-app purchases between January and May this year. That's a humongous amount generated in just five months, especially considering the game is free to download and play.  
Fortnite is so addictive that gamers spend several hours playing every day. Many popular celebrities and sports figures have admitted that they were so obsessed with the game that it was affecting their work schedule. Kids sneak in Fortnite sessions during school, and spend hours watching others play the game on YouTube and Twitch.  
Exclusive: York Capital to wind down European funds, spin out Asian funds
York Capital Management has decided to focus on longer-duration assets like private equity, private debt and collateralized loan obligations. The firm also plans to wind down its European hedge funds and spin out its Asian fund. Q3 2020 hedge fund letters, conferences and more York announces structural and operational changes York Chairman and CEO Jamie Read More
SuperData Research revealed that the popular game generated $318 million in revenue for Epic Games in May alone. In April, it had notched $296 million. The total revenue brought in by Fortnite between March and May this year was about $837 million.  
The game is available for free on Macs, PCs, iOS, Xbox One, Nintendo Switch, and Sony PlayStation 4. It will soon be released for Android devices as well.  
Fortnite's Battle Royale mode involves parachuting 100 players on an island where players hunt for gear and weapons as violence begins. The last person standing is the winner. To make things more interesting, a deadly storm around the island causes the playable area to shrink until every single player is forced to fight. Players can also chat with their friends during the gameplay.  
Why are people spending so much money on in-game purchases?
What makes Fortnite's business model even more interesting is that most of the in-app purchases don't help players jump to the next level, gain an advantage over their opponents, or get more lives. So, why do people spend dollars on in-app purchases?  
SuperData Research says gamers are buying stuff that helps set them apart and bond with friends during the game. They buy cosmetics, outfits, skins, dance moves, etc to show their personality. SuperData principal analyst Carter Rogers said in a statement that Fortnite skins are like "action figures" for players. For some players, having skins is a sign that they are no longer a rookie in the game. 
Fortnite is generating more money than popular console games such as Call of Duty: WWII and FIFA 18, both of which cost you upfront money to download. They also offer in-game purchases. In fact, Fortnite's revenue in May was even higher than Pokemon Go's monthly revenue at its peak.  
Previously, a report claimed that Epic Games' blockbuster title had generated $100 million in just three months of its launch on iOS devices. SuperData's revenue numbers are for all devices combined. Most of the Fortnite players are on desktop or consoles, but the iOS rollout has helped increase its awareness. Apple has also featured the game on the MacBook Pro product page.  
Potential revenue opportunities for Epic Games
Fortnite still has a lot of steam left to boost revenues further. Epic Games is working on releasing Android version of the game later this summer. Even though Android users don't spend on apps and in-app purchases as much as their iOS counterparts, there are nearly 2 billion active Android devices. They represent a huge opportunity for Epic Games. 
The developer has promised that the Android version will have the same 100-player game as other versions. Players will be allowed to use the same Epic account on both mobile and console. It means they will be able to switch over from console to mobile without any issues. 
Epic Games recently joined hands with Funko to create and sell Fortnite collectibles that could include the game's characters, keychain accessories, and more. We could also see vehicles skins, in-game gifting and more in the near future.