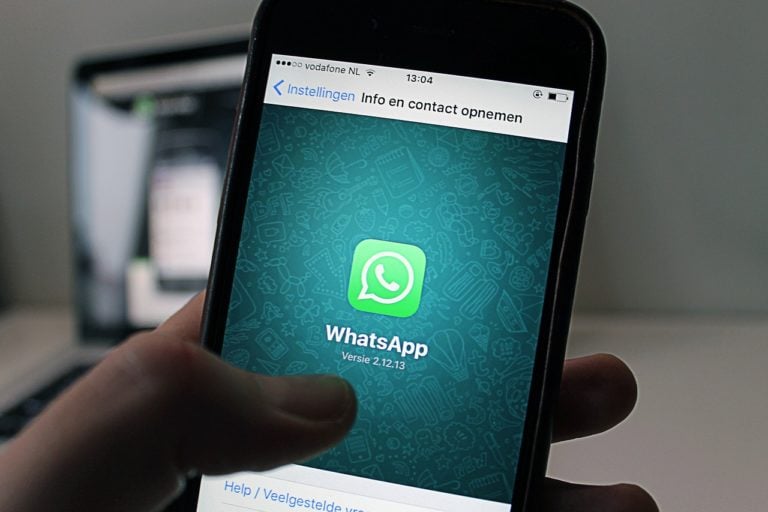 Fake WhatsApp messages led to yet another lynching in India this week. This time, the victim of the mob lynching was a mentally challenged woman. India was recently declared the most dangerous country in the world for women. The woman lynching this week only seems makes the situation for women in India more dangerous.
In the past few months, lynchings have escalated in India thanks, in part, to WhatsApp messaging service. Messaging have been spread across the social media platform accusing individuals of kidnapping children or smuggling cows. These messages have caught fire in more rural areas of India where people have not yet been properly educated about fake news. In these areas, kidnapping is also a huge social problem. Young girls are kidnapped or lured with the promise of a lucrative job in Delhi. Instead, they are auctioned off as sex slaves or child brides. Others are sold to employment agencies for a lifetime of domestic slavery or placed in brothels.
Woman Lynching in Madhya Pradesh
After a rumor spread across WhatsApp that a middle-aged mentally challenged woman was kidnapping children, a mob of vigilantes killed the woman and dumped her body in a forest near Madhya Pradesh.
Greenlight Capital Full Q2 2021 Letter: Einhorn Thinks Inflation Is Here To Stay
David Einhorn's Greenlight Capital returned -2.9% in the second quarter of 2021 compared to 8.5% for the S&P 500. According to a copy of the fund's letter, which ValueWalk has reviewed, longs contributed 5.2% in the quarter while short positions detracted 4.6%. Q2 2021 hedge fund letters, conferences and more Macro positions detracted 3.3% from Read More
Police found the body after the woman lynching. They explained, "We got information about a dead body being dumped in the forest on Sunday morning following which a team was sent to the spot. The injuries on the body suggested that she had been lynched."
The police have registered the incidence as a murder case. So far, they have detained six people, expected to be arrested today. Some of the accused men claim they attacked the woman after she was seen making "suspicious movements." They say they were encouraged by the rumors circulating on WhatsApp about child traffickers in the city.
Police say they will be conducting an investigation to find the source of these rumors. Those who helped spread the rumors and fake WhatsApp messages may also be charged for their role in the woman lynching.
Recent WhatsApp Lynchings
At least 18 people have been killed in the mob lynchings since April 2018 in addition to the recent woman lynching. While most of the victims had been accused of kidnapping children in fake WhatsApp messages that went viral, others have faced less serious allegations from the anonymous rumors. This weekend a 28 year old man, Akbar Khan, was killed by a mob in Alwar, Rajasthan. The man was accused of cow smuggling. Two have been linked to Khan's death and arrested so far.
In another recent mob attack, two forest officials were attacked by a mob, but the police were able to get to the scene in time to save the officials.
Is WhatsApp Doing Anything?
Earlier this month, WhatsApp responded to the mob lynchings. They promised to implement measures to make it easier to leave group chats, block users, and see when messages had been forwarded. These measures did not seem to accomplish much to halt the spread of fake WhatsApp messages and lynchings.
Last Thursday, the Indian government threatened WhatsApp with legal consequences if the social media platform did not do more to slow the spread of fake WhatsApp messages. Shortly afterwards, WhatsApp announced they will begin testing a feature that would limit the amount of times a message can be forwarded. But some have pointed out this wouldn't necessarily prevent someone from taking a screenshot of the original message and forwarding that. WhatsApp also said they will be eliminating the "quick forward" feature for pictures and videos.
India is actually WhatsApp's biggest market, so if the government decides to take action against the social networking site, it could have major consequences for the Facebook owned platform.
Government Response
Last Friday, Prime Minister Narendra Modi called mob lynchings and rapes crimes against humanity and insisted the states should take firm action against such incidences. Prime Minister Modi said, "The incidents of violence are against the basic principles of humanity. I once again urge the states to take strict action in such cases."
The Central government has said they will provide support, but the issue is ultimately one that should be dealt with at a state level. Opposition figures have claimed that Modi and his government are refusing to take serious action to halt the mob attacks, fake WhatsApp messages, and violence against women.
Part of the problem is that the fake WhatsApp messages hit on real fears in India. Child abductions are out of control across the country. India has more slavery than any other country on earth with more than four million people living in slavery. Until the government addresses the crimes against women and rampant slavery across the country, the unknown rumormongers will have plenty of fodder to instigate violence.
Earlier this month, India's Supreme Court recommended the government should enact new laws punishing those who participate in the mob lynchings. The top court warned that vigilante justice cannot be allowed to become the norm. The Court wrote, "It has to be curbed with an iron hand… no citizen can take law into his hands or become a law on to himself." The Justices called on both the central and the state governments to take concrete measures against the violence.
Can NGOs Help?
Another issue contributing to the violence is that people in rural parts of India have not been educated on the dangers of fake news. Some parts of India have only just gained access to the Internet. In the next three years, India plans to add 300 million users to the Internet, which is expected to only expected to make the fake news epidemic even worse.
NGOs around India have been planning to conduct awareness campaigns about fake news and the fake WhatsApp messages spreading across the country. WhatsApp announced earlier this month that they plan to form partnerships with local police and NGOs to run safety and awareness campaigns to combat the dangers of fake news.
NGOs have also been working hard to promote safety for women and young girls, especially in rural areas.