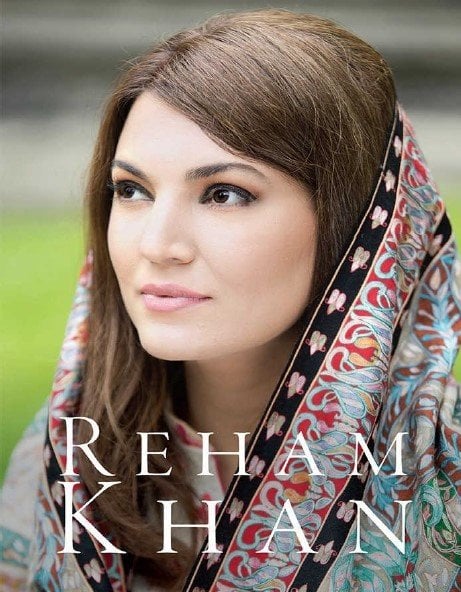 Reham Khan, journalist, news anchor, and former wife of the frontrunner in Pakistan's upcoming elections, has finally released her much anticipated book. Shortly after its release on Amazon, Reham Khan's book PDF leaked online. Reham Khan is one of two ex-wives of Imran Khan who leads Pakistan's PTI party and is widely anticipated to become the next leader of Pakistan.
Q4 2019 hedge fund letters, conferences and more
The Book
The tell all book has been the center of controversy since its inception. Rumors swirled that the book would be released before the election to harm Imran Khan's chances at becoming prime minister. The book has now been released exactly two weeks ahead of the general election and has already been leaked online. Reham Khan's book PDF shows that much of the rumored content about her former husband has been excluded from the final draft after facing a lawsuit from the cricketer turned politician. Jemima Goldsmith, Imran Khan's other ex-wife has threatened to sue Reham Khan for defamation if the book is published in the UK. The book is now available in its paperback edition across the UK.
Qualivian Investment Partners July 2022 Performance Update
Qualivian Investment Partners performance update for the month ended July 31, 2022. Q2 2022 hedge fund letters, conferences and more Dear Friends of the Fund, Please find our July 2022 performance report below for your review. Qualivian reached its four year track record in December 2021.  We are actively weighing investment proposals. Starting in November Read More
Ms. Goldsmith tweeted, "On Reham Khan's book I've been assured that it's too libellous to be published in the UK but if it is published here, I will be suing for defamation & breach of privacy on behalf of my (then) 16 yr old son & in relation to the moronic, re-hashed Zionist conspiracy theories. Sigh"
Ms. Khan is not trying to pretend that the book is not political. She has publicly claimed that she received death threats ahead of releasing the book. She recently said, "I have received death threats for releasing the book. I was also threatened to be defamed for the same. This is very depressing but I'm an optimistic person so these things don't pull me down in life."
The book's description describes the political nature of the book, reading:
"This story touches on sensitive issues, both political and social, and the author has had to resist extreme bullying, harassment and life-threatening situations to bring it to you. There are powerful people who do not want you to hear it – because it shows all too clearly that there are those in political office in Pakistan, and all over the world, who are not driven by a desire to serve the public but rather by venal ambition."
Could Reham Khan's Book PDF Leak Impact the Elections?
After former Prime Minister Nawaz Sharif's conviction and sentencing, Imran Khan and PTI have managed to gallup ahead in the polls by leveraging their anti-corruption message, but Ms. Khan's book may throw a wrench in the political hopeful's image.
Earlier reports claimed the book would peg Khan as a homosexual, while some rumors claimed he abused his wives. After interviewing Reham Khan, one journalist in Pakistan called the book a "damning indictment of Imran Khan's character."
Many on social media have claimed that Reham Khan wrote the book to benefit the Pakistan Muslim League Nawaz (PML-N) party ahead of the upcoming elections. Imran Khan's party, PTI, is the PML-N's chief rival.
Reham Khan's Book PDF
You can find the download link to Reham Khan's book PDF here.
Also Check Our Coverage: France vs Croatia FIFA World Cup Final Match: Start Time, Watch Live Stream
Updated on