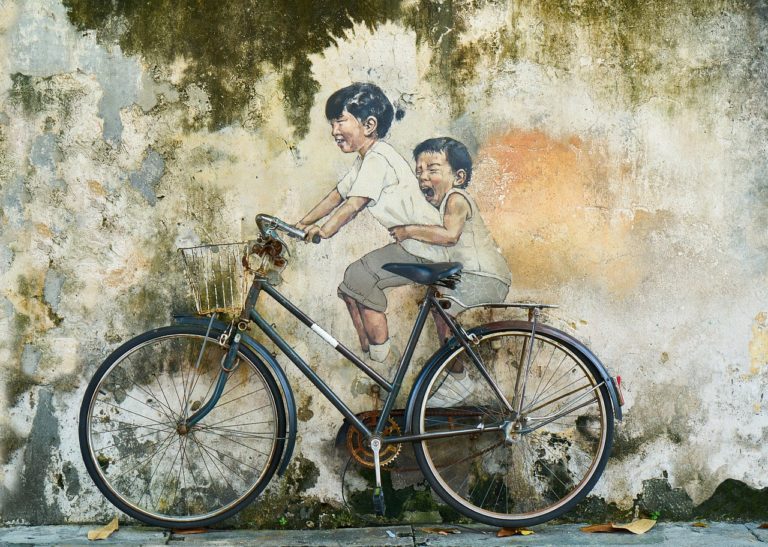 Codex announced the addition of key partners to its Codex Ecosystem. This group of partners, who will utilize or write on Codex's existing title registry, and thereby contribute to the pieces' provenance, include:
Heffel Fine Art Auction House – Canada's leading fine art auction house
Feral Horses – a live trading platform to buy and sell "shares" of artworks
Luxury Asset Capital – a leader in the fast-growing online alternative lending market
ValueMyStuff – leading appraisal site
Dust – technology company using diamond dust to imprint a unique signature on physical items
The Clarion List – online resource for art market participants to discover top art companies
Codex is an open source, decentralized title registry for the $2 trillion A&C ecosystem. By placing provenance on the blockchain, Codex has created an immutable ledger that can verify authenticity and help the A&C asset class realize their true value.
---
Partners to utilize and contribute to provenance on Codex Record
Gator Financial Partners 1H2022 Performance Update
Gator Financial Partners letter to investors for the first half of the year ended June 30, 2022. Q2 2022 hedge fund letters, conferences and more Dear Gator Financial Partners:  We are pleased to provide you with Gator Financial Partners, LLC's (the "Fund" or "GFP") 1st Half 2022 investor letter. This letter reviews the Fund's 1st Read More
New York, NY – July 2, 2018 – Codex Protocol, a leading decentralized title registry for the $2 trillion arts & collectibles (A&C) asset class, has announced key partners joining the Codex Ecosystem — a group of major A&C stakeholders spanning the complete spectrum of all industry partners, including collectors, auctioneers, dealers, museums, and other organizations vetted by existing members. New partners include Heffel Fine Art Auction House, Feral Horses, Luxury Asset Capital, ValueMyStuff, Dust, and The Clarion List. Through interactions with pieces on the protocol holding the Codex Record, members will utilize or write on the title registry, thereby contributing to the pieces' provenance.
Codex CEO Mark Lurie said: "The Codex ecosystem members play an integral role in delivering additional value to Codex record holders and driving increased adoption within the industry. Until very recently, there was no permanent record to prove who owned what and when within the A&C market when almost the entire value of A&C is based on provenance and authenticity. We are committed to bringing on board the most versatile and high quality members to the Consortium in order to provide the best vendors and data providers to our users. These partnerships will help us create a larger and more trusted art and collectibles market for collectors and investors, empowering them to purchase, sell, and utilize their luxury assets with greater confidence."
Having an efficient title registry enables alternative models for arts & collectibles ownership, allows holders of cryptocurrency to bid in auctions, and will help the arts and collectibles asset class to flourish. Heffel, Canada's leading fine art auction house, holds both live and online auctions and items sold at Heffel's auctions will be assigned a Codex record. Feral Horses, a live trading platform to buy and sell "shares" of artworks, allows artists who go through the platform's due diligence process to upload their works for a defined selling period and a minimum threshold and sell them to a pool of art lovers and investors. The fractional ownership also allows artists to retain shares in their work. When the threshold has been met, investors can start trading their "shares" while the physical artworks are offered for rental to increase their visibility and generate dividends for the co-owners.
Investors should be able to borrow against their assets. However, few arts and collectibles owners are able to borrow against their luxury items. Luxury Asset Capital provides capital to individuals and businesses in exchange for luxury assets that may either be purchased or held onto as collateral.
Consortium partners not only make use of provenance on the Codex Protocol, but can also help write provenance onto the blockchain. ValueMyStuff has a team of highly experienced appraisal experts, most of whom have previous experience appraising for major auction houses such as Sotheby's, who can typically turn around a valuation within 48 hours and record the results onto the Codex Record.
To address the practical challenges and logistical complications of linking tangible assets to intangible tokens, Codex has partnered with DUST Identity, a Boston based technology company that uses diamond dust to imprint a unique crystalline signature on physical items. This high security fingerprint is invisible to the naked eye, but can be scanned to verifiably link physical items with digital records like Codex Records.
To be a participant in the arts & collectibles market means more than just dealing with artists, auction houses, and art dealers. The Clarion List is the leading online resource for art market participants to discover top-rated art service companies worldwide, including art consultants, appraisers, framers, storage and installation companies, private dealers, e-commerce platforms and more. Upon integration with The Clarion List, those who hold Codex Records for unique assets in the Codex decentralized registry can provide service providers access to their virtual records in order to obtain quotes more efficiently for desired services like consultations, conservation, insurance, disposition and more.
These partnerships, for applications for build on top of Codex Protocol and use CodexCoin mark a significant expansion to the Codex ecosystem. For more information on the Codex Protocol, please visit https://codexprotocol.com/.
###
Codex CEO Mark Lurie is available for interview
---
About Codex Protocol
Codex is the leading decentralized title registry for the $2 trillion arts & collectibles ("A&C") ecosystem, which includes art, fine wine, collectible cars, antiques, decorative arts, coins, watches, jewelry, and more. Powered by the CodexCoin native token, the Codex Protocol is open source, allowing third party players in the A&C ecosystem to build applications and utilize the title system. Codex's landmark application, Biddable, is a title-escrow system built on the Codex protocol, which solves long-standing challenges in auctions: non-performing bidders, lack of privacy, and bidder access. The Codex Protocol and BidDex will be adopted as the only cryptocurrency by The Codex Consortium, a group of major stakeholders in the A&C space who facilitate over $6 Billion in sales to millions of bidders across tens of thousands of auctions from 5,000 auction houses in over 50 countries. To learn more about the Codex Protocol and Biddable, please visit www.codexprotocol.com.
Updated on