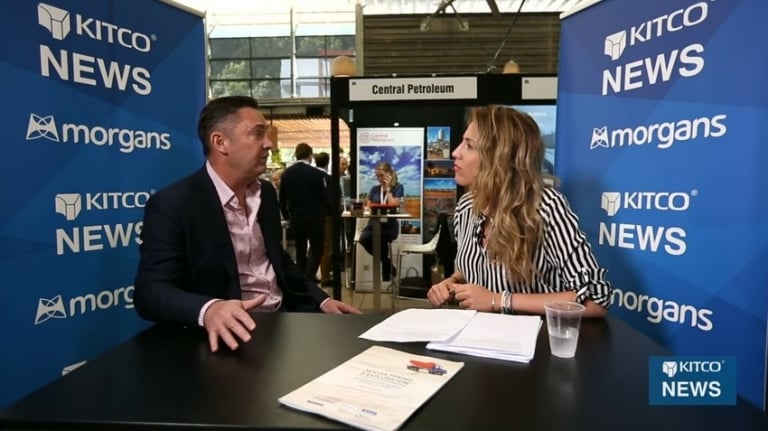 The U.S. is forecasted to overtake Saudi Arabia and Russia as the world's number one oil producer and David Prentice, Managing Director of Brookside Energy, said this is due to radically evolving technologies in the energy space.
Q2 hedge fund letters, conference, scoops etc
Brookside Energy: The U.S. Will Become World's Largest Energy Producer, Here's Why
Transcript
Finding Value In Spin-offs
Some of the best trades during the past few years have been spin-offs. Of course, I'm taking about deals like Kraft Foods Group Inc (NASDAQ:KRFT) / Mondelez International Inc (NASDAQ:MDLZ) and ConocoPhillips (NYSE:COP) / Phillips 66 (NYSE:PSX) both of which have continued to achieve record performances year-to-date. What's more, there are a number of spin-offs Read More
It's day three of our coverage here in beautiful news that the Mining and Exploration Conference and with me on the sidelines now is David Prentice who's the managing director for Brookside which has oil and gas assets in the United States something close to home for me. David welcome to the show. Thanks for having me. So your company. Listed on the ASX beat are K is it is a bit of a different story than the other companies here right. Tell us a little bit about it.
So fundamentally we are a land and leasing business and we're listed on the ASX. All of our activities focused on the land and leasing side of the business in the Anadarko Basin in Oklahoma. So really our strategies around acquiring leases undrilled acreage at the lowest price we can in the best possible location that we can find. This little bit of work to free up some reserves and then that's the catalyst to have that likely to revalue. And you know. Recently did a small smile of my fridge which kind of screwed up that business model and then we chewed up a 10 times it was bringing that 10 times uncredible so obviously been very lucrative for you.
So Oklahoma is your main focus. Are you planning to expand to other states.
I will. We'll start within the Anadarko's bison we ended up at Bison's because of the rights of returns that that particular basin delivers it's kind of up there with the Permian Basin in terms of the quality of the eye of the acreage.
We have a few months left in 2018. What's your main focus and game plan.
So really having completed that strategic cycle and proving that the business model is working really now in sort of a scaling up phase taking what we've learned out of our initial leasing guys and then applying that to a much larger acreage position.
So we're actively leasing in the Anadarko Basin now we're hoping to grow that position from the 2000 icons that we currently have up to about 10000 I guess by my first quarter because you know it's really interesting and I want to talk to you a little bit about the oil space now because theU.S. is set to overtake Saudi Arabia as the world's largest oil producer. What do you believe that's due.
Fundamentally it's a story about technology and technological improvements in drilling and completion techniques. TheU.S. is sort of uniquely priced because you've got the combination of the geology the you know the bison's obviously hosting the hydrocarbons. You've got a long history of innovation in oil and gas business and really in the last 10 years that's really transformed oil production in these unconventional boxes.
Jamie are you a managing director that actively chases the price of oil or are you tracking the price every day. Or Yeah yeah because sometimes I speak to some managing directors right now I don't get fazed by it but it's obvious something you try.
Absolutely. I mean I think from our point of view that our business model is haunted by underpinned by the boy low sell high strategy so we founded the business in 2015 in the middle of 2015 which was kind of a low point in the process pricing cycle. We've already seen some some appreciation that's obviously helping with our business model in terms of how I process meetings that are called the reserves and the better outcomes in terms of the average size continued success.
Best of luck. Thank you so much for joining us. Thanks for having me. And thank you for watching. We'll have much more for you on Kika dot com.