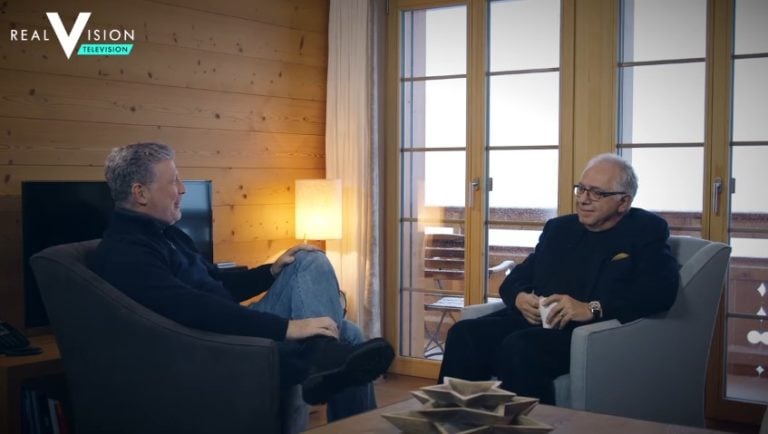 In his first-ever interview, Anthony Deden, chairman of Edelweiss Holdings talks with Grant Williams of Real Vision.
Q2 hedge fund letters, conference, scoops etc
Grant Williams In Conversation With Anthony Deden - Full Real Vision Interview
Odey Discusses Howard Marks' Astute Observation On Why Hedge Fund Alpha Is Increasingly Rare [January Letter]
According to a copy of the firm's January investor update which ValueWalk has been able to review, the Odey Asset Management Odey Special Situations Fund returned 7.7% in January, outperforming its benchmark, the MSCI World USD Index, by 8.7%. Q4 2020 hedge fund letters, conferences and more The $60 million fund, which Adrian Courtenay manages, Read More
Transcript
For me the best part of my real vision journey has been the chance to refine my own investment framework through a series of conversations with brilliant investors in every corner of the globe in this series. I want to continue my education but digging deeper into the lives and careers of my guests to try and learn how they think I want to understand the experiences that have shaped them. The failures that bounced back from the lessons of those failures have taught them and I want to break down the success to find out what set them apart. I'm not looking for trade ideas or guesses about an unknowable future but rather knowledge accumulated over the course of careers to try and make me a better investor. And I want to share those conversations with you. Several years ago I was introduced to my guest today by mutual friends who'd entrusted a significant portion of their savings to this man. They told me invest in a way which is not only unlike the methods employed by 99 percent of money managers today but also with integrity and a methodology which is a throwback to a time which is sadly almost vanished. In the intervening period as I've gotten to know my guests better I spent a considerable amount of time trying to persuade him to sit down with me and share both his experience and his investment philosophy with the revision Oldham's Santley each of my invitations has been met with a very polite but very firm No thank you. This was no surprise to me. My guest has never before been interviewed either in writing or on camera and for good reason.
He's a private man who prefers to spend his time reading and thinking Who invests far from the spotlight and with no care for either mainstream opinion or consensus strategies. A year ago I finally got to meet my guest. I spent an evening. I will never forget listening to him talk about how he sees the world and how he thinks about the discipline of investing. That meeting made me more determined than ever to try and persuade him to break his silence and give others the chance to learn from him as I'd done. Now three years after our first approached him he's very graciously agreed to talk to me in front of the cameras so I'm excited to be traveling to the Swiss Alps to discover how his framework has evolved over the years and see how he looks at the process of investing that which he considers permanent irreplaceable capital. So please join me for a conversation with Tony de they're going to be people that watch this who know you and they probably sit and think What the hell is Tony even doing it. And then again to people that don't know who after this conversation are going to go. Why the hell do I not know. Tony didn't so I know this is the first time I've done one of these and I really appreciate the fact that you've agreed to do it because there's so many things I want to talk to you about. And as I love to do particularly given that the lack of visibility that you have is is to give people a sense of your background because it's an interesting one.
It's a varied one and it's taken you all over the world. So perhaps we could start just by talking a little bit about you and your life and your background. We have all over the world. You left Greece earlier. I love your show and I was a young boy and I lived in America for nearly 30 years first in California and then for many years at Houston and I think I became as American as one could possibly ever become. Even though for all these years I never really felt quite at home there. Not that I feel at home anywhere else right. But then I was married there. I had a family and I had a wonderful time in the United States. Met some of the greatest people I've ever known in America. And I learned a great deal and many years ago I moved back here to Europe and I live in Switzerland now for many years. So I have traveled a lot mostly to learn and to observe. But I have no trouble because you have forgotten. I would we said on the radio I think you got the balance about right. There's nothing extraordinary about my background I found myself in this work quite by accident. Back in 1985 when I was asked to help a family with their investment affairs the passing of a husband or other situations or one family became two and then three and several. So I found myself being an investment counselor without having the preparation or the background or I've never worked for financial.