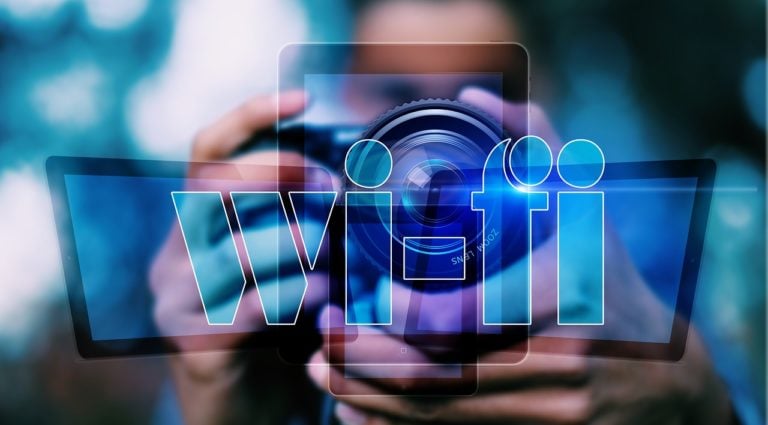 WPA3 WiFi Security was announced earlier this year, and now it's finally coming to realization. Devices that supported WiFi were utilizing the same WPA2 protocol for over a decade. Nevertheless, the Wi-Fi Alliance is beginning to certify products that utilize the WPA3 security protocol that will succeed onto the WPA2 security protocol that became active back in 2004.
The new protocol arrives to bring more protections and security enhancements for devices that use WiFi connection. One of the most important additions with the protocol is that hackers will have more difficulties breaking through the password, additionally limiting what kind of data hackers can see once the password has been cracked. As for the users, pretty much everything will remain the same. When prompted for the username and password on WPA3 WiFi security protocol, all users have to do is type in the passcode.
"If you ask virtually any security person, they'll say don't use Wi-Fi, or if you do, immediately throw a VPN connection on top of it," Bob Rudis, chief data officer at security firm Rapid 7 told WIRED. "Now, Wi-Fi becomes something where we can say hey, if the place you're going to uses WPA3 and your device uses WPA3, you can pretty much use Wi-Fi in that location."
Option Trading and the Future of Option Alpha with Option Alpha's Kirk Du Plessis
ValueWalk's Raul Panganiban interviews Kirk Du Plessis, Founder and CEO of Option Alpha, and discuss Option Alpha and his general approach to investing. Q1 2021 hedge fund letters, conferences and more The following is a computer generated transcript and may contain some errors. Interview with Option Alpha's Kirk Du Plessis
Nevertheless, it will take some time for the WPA3 enhancements to take place. In fact, a few years might pass until all devices utilize this protocol. Firstly, users will have to buy a router that is equipped with technical features to support WPA3, although it is possible that there are older routers that can be updated. Moreover, devices that provide support for WPA3 protocol will be able to pair with WPA2-supported devices. That said, your devices shouldn't suddenly stop working when you bring in a WPA3 router.
More Security
The first addition to the feature is the offline-hacker-attacks protection that stops hackers from guessing your password multiple times. An attacker that wants to break through your network gathers data from your WiFi, takes it to a private computer and starts guessing passwords until he eventually gets in. With WPA3 WiFi security protocol, hackers will only be able to make an attempt once, and the data will become useless. That way, hackers will have to make guesses from a live Wi-Fi device whenever they want to make a guess, which is impractical for them, as they need to be physically close to the router.
"Let's say that I'm trying to communicate with somebody, and you want to be able to eavesdrop on what we're saying. In an offline attack, you can either passively stand there and capture an exchange, or maybe interact with me once. And then you can leave, you can go somewhere else, you can spin up a bunch of cloud computing services and you can try a brute-force dictionary attack without ever interacting with me again, until you figure out my password," Kevin Robinson, a Wi-Fi Alliance executive was quoted by WIRED.
Forward Secrecy
Another feature is Forward Secrecy. This feature is associated with privacy and it forbids older data from getting jeopardized by a later attack. In case a hacker manages to get an encrypted WiFi transmission and use it to get through the password, it won't be allowed to read older data that was transferred. They will be only able to see the newer information that was travelling through the network.
These changes come only with home and personal uses of WPA3 WiFi security protocol. Nevertheless, the larger WiFi networks used in an enterprise or large offices will get additional security updates.
WPA3 is expected to become majorly popular over the next year, as this year, it won't be obligatorily present in new products. The next generation of Wi-Fi standard 802.11ax with chipsets already announced by Intel is also expected to come and both are expected to get vast adoption in 2019.