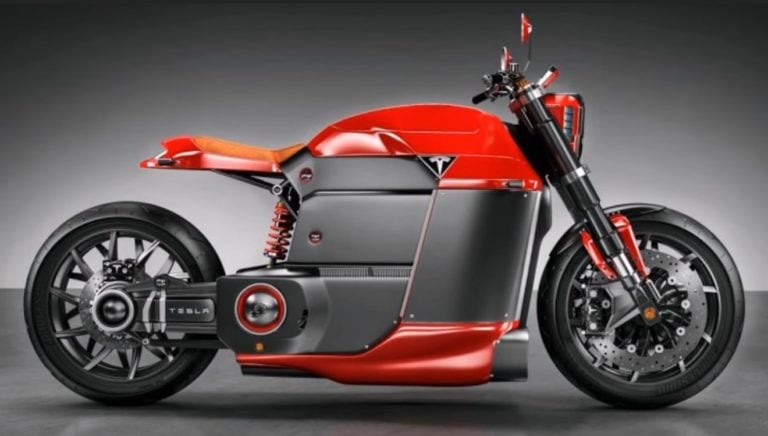 During Tesla's shareholder meeting that was held on Tuesday, Tesla's head of worldwide sales, Robin Ren, said that Tesla will spread its roots and build its first factory outside of the U.S., particularly in Shanghai, as the Chinese government recently announced that foreign electric vehicles will be able to build factories in China. Another thing that was mentioned during the shareholder meeting was the question: Will Tesla ever make motorcycles?
Tesla spreading its factories to China was a long anticipated move. However, many people wondered will Tesla ever make motorcycles, as many people ride them and in fact find them more exciting than cars. An electrical energy-powered motorcycle is a vehicle many people would gladly ride. During the meeting one of the audience members decided to compliment Musk's leather jacket, after which he asked whether or not Tesla would start making motorcycles. Musk's answer was, unfortunately, negative.
Musk said that Tesla will never develop motorcycles, as Musk himself almost died when he was 17 while riding a motorcycle. He continued to explain how that happened, providing a story for the audience, explaining that he rode dirt bikes for eight years. He also had a street bike until he was seventeen and was in an accident which could easily have been fatal when he almost got hit by a truck. After that, he presumably stopped riding motorcycles.
Ray Dalio At Robin Hood 2021: The Market Is Not In A Bubble
At this year's annual Robin Hood conference, which was held virtually, the founder of the world's largest hedge fund, Ray Dalio, talked about asset bubbles and how investors could detect as well as deal with bubbles in the marketplace. Q1 2021 hedge fund letters, conferences and more Dalio believes that by studying past market cycles Read More
Motorcycles would however, be a logical investment into an electric vehicle technology, as there are many companies that are attempting to power motorbikes that way. That also raises the question about whether the future autonomous cars will be safe? Tesla is attempting to make a partially autonomous car with Autopilot, making everyone wonder how safe is that compared to riding a motorcycle on the street? Nevertheless, in the future we might see EV-powered bikes coming from another company or visionary.
What do you think about EV motorbikes? Would you ride one if you were to get the opportunity? Let us know!