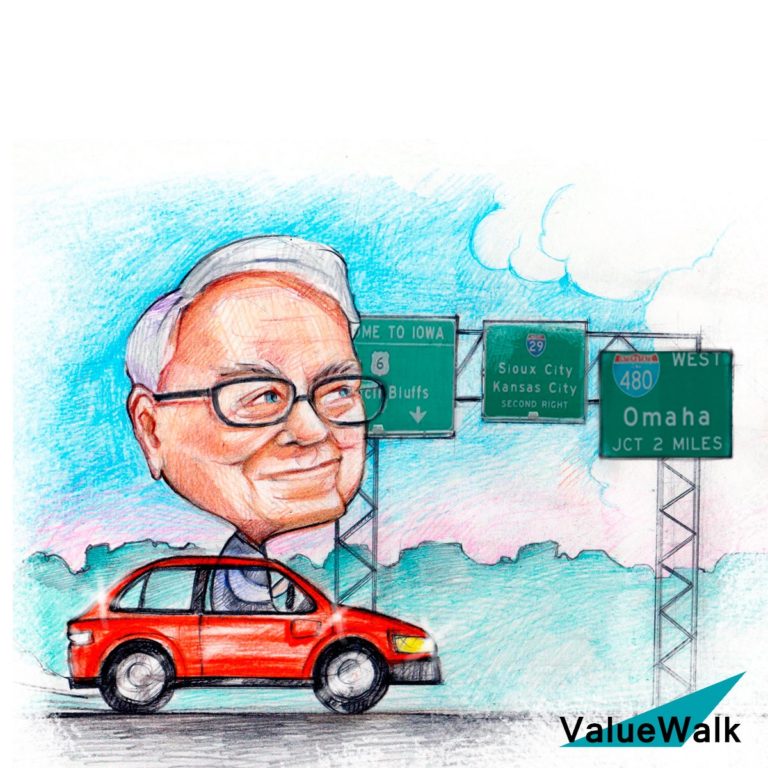 Part two of a collection of interviews with Warren Buffett.
Q1 hedge fund letters, conference, scoops etc, Also read Lear Capital: Financial Products You Should Avoid?
Hedge Fund Launches Jump Despite Equity Market Declines
Last year was a bumper year for hedge fund launches. According to a Hedge Fund Research report released towards the end of March, 614 new funds hit the market in 2021. That was the highest number of launches since 2017, when a record 735 new hedge funds were rolled out to investors. What's interesting about Read More
Warren Buffett Interview Collection - Volume 2
Transcript
But the business won't be around forever. Berkshire's gonna be around forever and we want to be in the businesses that are very enduring. We have a railroad that's going to be taking care of people 100 years from now. We have utility operations that will be doing the same thing in real estate brokerage operations are they will be here 100 years from now and the ones that do the best job of serving their clientele are the ones that are going to expand and it will always be a very important business. All services will be around tomorrow next week next month and a century from now if you're making an investment in what may be the most important asset you'll ever have. You should want to know that when you go in and have any questions about anything or whatever may come up that you don't find a little sign on the door that says out of business. And that will never happen with armed services I always say you find out who's been swimming naked when the tide goes out. Well the tide went out and we weren't swimming naked at all. Home Services has proven itself big time when other people were contracting during this period. Home Services added a number of brokerage operations. We didn't have the contract anyplace. I mean you know there are certain markets that shrunk temporarily but there are no there were no financial pressure to do it. We were we were we were playing offense when the others were struggling to play defense. I bought my home in 1958. So this fall I will have been 55 years.
And it's been you know that's the best investment with the exception of those two wedding rings that I've made. It isn't that I made that much money on it. But the the memories the happiness. You know you can't buy that. I think finding a home that's going to be where your kids grow up you know where the neighborhood kids come and where the trick or treaters come whatever it may be it just it fills your life with memories you can't get any other way and brings all kinds of pleasure what a company stands for is key over time. I mean we talk about Berkshire Hathaway all the time about building culture and culture accounts and you can't do it in a day or week or a month. I mean it takes time but it's a terrific asset when you get it. And we will be building. We already have. But it will continue day after day. Grain of Sand after grain of sand and Berkshire Hathaway Home Services together will be building on values that are the kind that you can put on the front page of a newspaper and that everybody that's associated with the company can be proud of what we think the Berkshire Hathaway name will be good for home services and we think home services are good for Berkshire. I mean when people are making a decision on the magnitude of buying a house I mean it's the biggest said a great many families will ever make. They say they want to know who they're working with and it's important.
I mean it is like going to a doctor when you know when you're not feeling good when you want to buy a house you want to go to somebody that knows what they're talking about and that has your interests at heart and we think that the name Berkshire Hathaway will be reassuring to many of those people. As you know 20 years ago it wouldn't have been on the same way but but now we employ 300000 people homeless in the United States. And I think in market value we're maybe third or fourth largest in the country so the name really means something that it can help the home services brokers. And we think that we love the fact home services are part of Berkshire and we'd love to see it grow a lot. So if our name helps. I'm glad to have it out there. Well I understand what they've what they've been through because housing and everything real estate related was part of a bubble and it was a huge bubble and because homes are such an important part of the resources of most families I mean you have 75 million or so single family homes and for a great many of those 75 million people it's their most important asset. So when that bubble burst because of really overproduction of new homes it affected millions of people including real estate brokers. It posed a couple of very tough years to come and there wasn't a way around it. I mean if you had too many houses you had to wait hold old household formation started.
Updated on