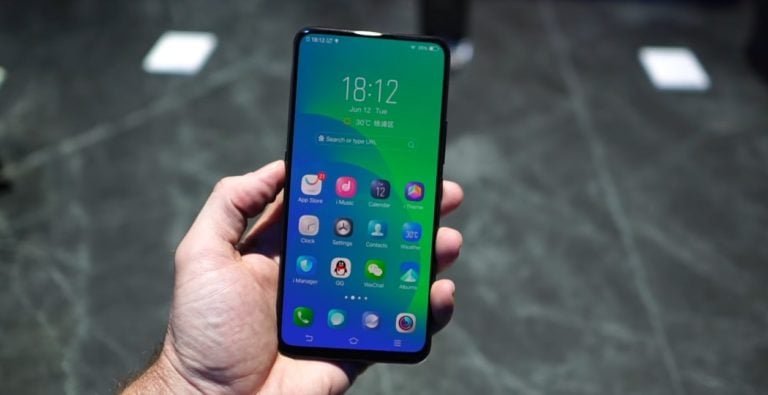 The Vivo Nex is an upcoming smartphone flagship based on the Apex concept debuted at Mobile World Congress.
Vivo Nex
The Vivo Nex is a phone that the Chinese company states "fulfills the bezel-less dream." The industry standard has been to eliminate bezels as much as possible, and the Nex seems to have managed to do away with them completely.
The phone is shaping up to be one of the most exciting releases of 2018, and has some truly unique features to offer that will no-doubt set it apart from the competition.
Dan Sundheim Founder Of D1 At Sohn 2021 On His Favorite Stock
At this year's Sohn Investment Conference, Dan Sundheim, the founder and CIO of D1 Capital Partners, spoke with John Collison, the co-founder of Stripe. Q1 2021 hedge fund letters, conferences and more D1 manages $20 billion. Of this, $10 billion is invested in fast-growing private businesses such as Stripe. Stripe is currently valued at around Read More
Design and Display
The design and display of the Vivo Nex go hand in hand, as you'll quickly see that the phone is nearly entirely screen. While a number of flagships from established manufacturers like LG and Apple have managed to nearly eliminate bezels, the Vivo Nex takes it one step further with a 91.24 percent screen-to-body ratio.
The only blip interrupting the top-to-bottom screen is a slight "chin" on the bottom — confirming that we won't see the signature "notch" from the iPhone X that so many android phones are starting to emulate.
In order to keep the display as seamless and complete as possible, the selfie camera of the Vivo Nex actually pops out when needed, allowing the company to completely bypass the need for a notch at the top o the screen.
Audio
While the pop-up selfie camera and edge-to-edge display are pretty unique, the most notable feature of the Vivo Nex is the glass-vibrating "screen soundcasting technology." This tech actually allows the phone to avoid the earpiece speaker, using cutting-edge technology to deliver audio through the screen itself. It's a novel application that we haven't seen before, and if it plays out as they intend it could very well launch a new trend in the smartphone industry.
Fingerprint Scanner
The Vivo Nex also leads the charge with an in-display fingerprint scanner, and while this feature will likely be standard across nearly all flagships in next few generations, it's nice to see it included on such a unique phone that is set to launch in 2018
Having the capability to use an in-display scanner is a crucial part of the Vivo Nex and its philosophy of fulfilling that "bezel-less dream."
Performance
It's safe to say that the Vivo Nex will be one of the most powerful phones on the market when it releases later this year. With a Snapdragon 845 processor – the latest and greatest chip from Qualcomm – it will meet or exceed the performance of any high-end device this year.
Backing up that Snapdragon 845 will be 8GB of RAM, a 4000 mAh battery,and 256GB of storage. All in all, there are very few phones that exceed these specifications in any area – let alone featuring all of them. With a huge battery, a high-end chip, an impressive amount of RAM and plentiful storage, the Vivo Nex is truly as good as it gets.
Camera
The primary camera of the Vivo Nex is 12 megapixels with an f/1.8 lens, backed up by a 5-megapixel f/2.4 module. The pop-up selfie camera is 8 megapixels and f/2.0. The camera will likely deliver beautiful photos, but it may struggle to compete with the cutting-edge tech from the likes of Samsung, Google, and LG.
With that said, the lens will likely be more than capable of taking high-quality photos. While the lens is an important part of any smartphone due to users' penchant for capturing images of the world around them, it's far from the only perk that this flagship has to offer.
Price And Release Date
The Vivo Nex will only be available in China, and is priced at 4998 yuan (around $780). It's unfortunate that it won't be seeing an international release, but for those in the country it will likely remain one of the top picks for those looking for a powerhouse combination of style and performance.
As more users and reviewers get their hands on the device, we should get a better sense of how it performs on a day-to-day basis. While specifications and features are a good starting-point when evaluating a phone, there are a number of variables that can effect how well it performs such as any software skins for Android.
The Vivo Nex will be available in June exclusively to Chinese buyers. The prospect of an international release has not yet been addressed by the company, but we're certainly hopeful it will make its way west at some point in the future.