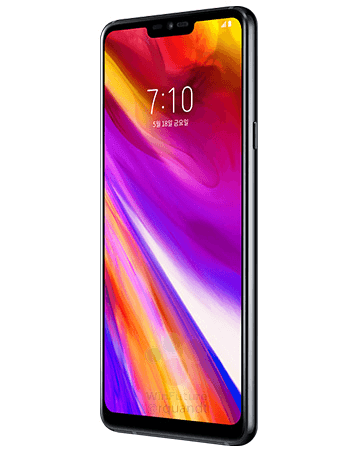 Frustrated users have taken to various forums to complain about recent LG G7 Android Auto problems.
LG G7 Android Auto Problems
The main issue with the LG G7 Android Auto problems appears to be a glitch reported from the newest flagship – the G7 ThinQ. A number of users are reporting that when the device is used with Android Auto the commanded task doesn't complete successfully.
Hayden Capital 2Q22 Performance Update
Hayden Capital's performance update for the second quarter ended June 30, 2022. Q2 2021 hedge fund letters, conferences and more Dear Partners and Friends, The markets continued to sell-off in the second quarter, especially for internet-based businesses.  This year continues to be the toughest stretch for us, since the Hayden's inception.  Inflation concerns and the Read More
In some cases, the command will not trigger a response at all, while in other cases it will get stuck in an endless command-query loop. If that wasn't bad enough, the app apparently randomly shuts off and crashes during use.
Talking on the phone while driving is dangerous, and hands-free controls remain an excellent way to address the issue. The LG G7 Android Auto problems are making it harder to stay connected on the go, and many owners are frustrated that they can't get their brand new flagship to interface correctly with their car.
User Complaints
Included below are some highlighted complaints from users experiencing the LG G7 Android Auto problems which should help give a sense of what exactly is going on with this annoying glitch.
"I upgraded to the new LG G7 and now Android Auto is not responding. It will open on my cars display, but if I try to use voice commands they don't work. For example if I say, "Ok Google, Play music", it may sit there and load forever and then my phone will buzz and it will give up trying or it will do something random like call someone or set a random alarm. The app frequently crashes and runs sluggishly. Talked to Subaru and LG and it all points to Android Auto. Hope someone has an answer."
"After 5-10 minutes of use w AA quits without warning in projected mode to car head. Afterward phone continuously dings with notifications and attempts to re-launch AA in projected mode but app dies and starts repeatedly over and over. Just can't keep a stable connection to the car's head unit."
"Having problems also with Android auto and G7. My problem is with texting and calling. When I say text someone from my contacts it will ask mobile or home. I will say mobile. Then it ask [sic] me say mobile or home again. I repeat mobile again. It ask [sic] mobile or home again. It will do this for about three times then get hung up."
Users have also stated that the problem seems to show up primarily with the 'OK Google' command – such as when sending messages or making calls. Many aren't having problems with services like Google Maps and music, but the inability to make calls and respond to texts takes a lot of the utility out of the Android Auto service.
As of the time of this writing, Google has yet to come up with a response to the issue, but with an outpouring of complaints regarding the LG G7 Android Auto problems, it's likely they will have to take notice sooner rather than later. Hopefully the company can take quick action in order to ensure the service works with one of the hottest new phones of this year.
Updated on