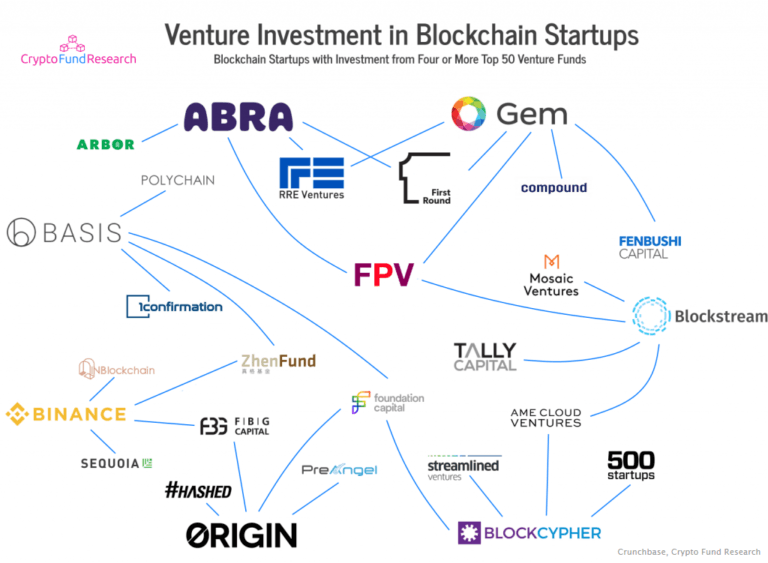 If 2017 was the year of the ICO, 2018 may well be the year of the blockchain VC. The number of crypto hedge funds and venture capital firms continues to expand. Likewise, many traditional venture capital firms have added blockchain companies to their portfolios. Some, like multi-billion dollar VC Andreessen Horowitz, have announced new funds focused specifically on digital assets like cryptocurrencies and blockchain startups.
Q1 hedge fund letters, conference, scoops etc, Also read Lear Capital: Financial Products You Should Avoid?
Amidst the rapid growth in the industry, some venture capital firms stand out. Here is a look at the top VCs investing in blockchain companies, according to recent data from Crypto Fund Research.
Crypto Hedge Fund Three Arrows Blows Up, Others Could Follow
A few years ago, crypto hedge funds were all the rage. As cryptocurrencies rose in value, hundreds of hedge funds specializing in digital assets launched to try and capitalize on investor demand. Some of these funds recorded double-digit gains in 2020 and 2021 as cryptocurrencies surged in value. However, this year, cryptocurrencies have been under Read More
Below are the top blockchain VCs:
Digital Currency Group
Pantera Capital
Blockchain Capital
Andreessen Horowitz
Node Capital
Boost VC
IDG Capital
Draper Associates
Ceyuan Ventures
Lightspeed Venture Partners
Techstars
RRE Ventures
Union Square Ventures
General Catalyst
Liberty City Ventures
500 Startups
Danhua Capital (DHVC)
Kindred Ventures
Sequoia Capital
Future Perfect Ventures
View the full list of the top 50 blockchain VCs
A few interesting notes from the study:
18 of the top 50 VCs in the study invest exclusively in crypto/blockchain or have at least one fund devoted exclusively to these digital assets.
The top 50 blockchain VCs have already invested more in 2018 than they did in the previous two years combined. Total blockchain funding for the entirety of 2018 will likely exceed the total of all previous years.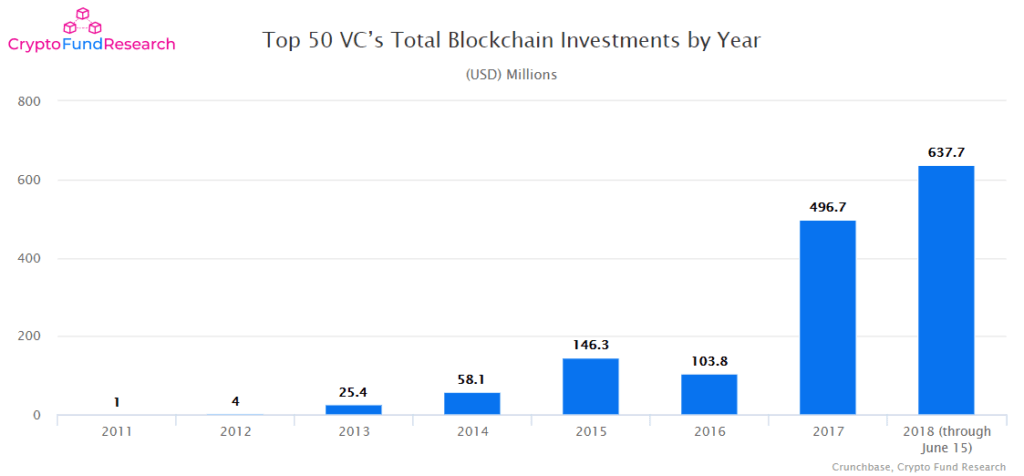 Top blockchain VCs often make investments in the same companies. Seven companies received funding from four or more of the top 50 venture capital firms in the study.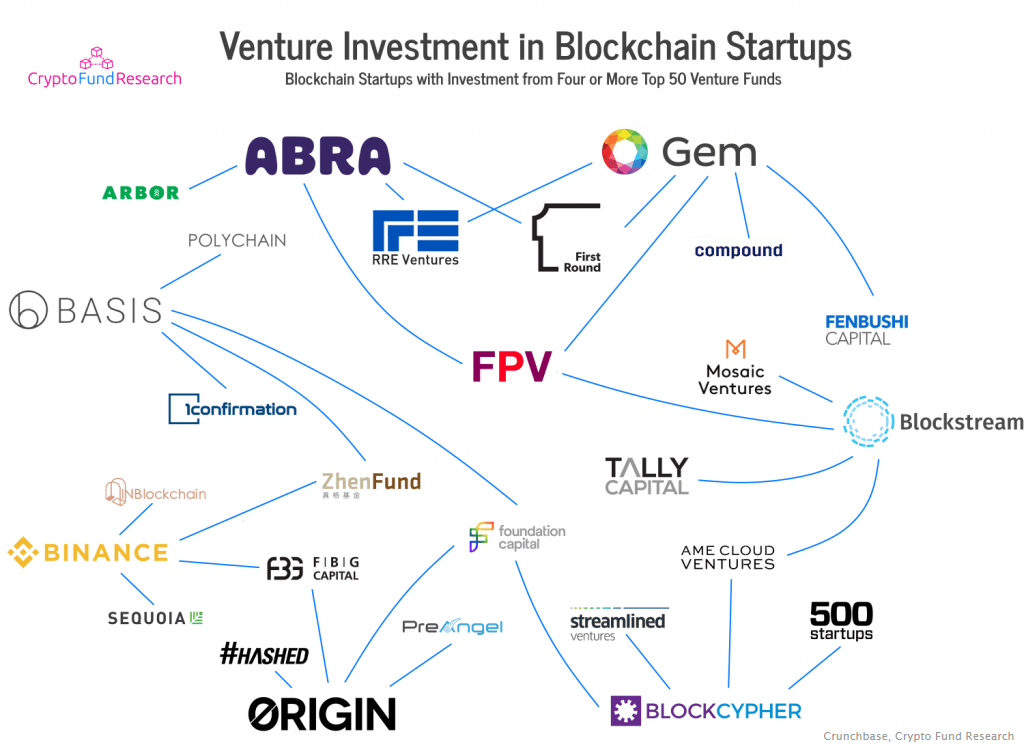 More than half of the top 50 VC's funding rounds of blockchain companies came as seed stage investments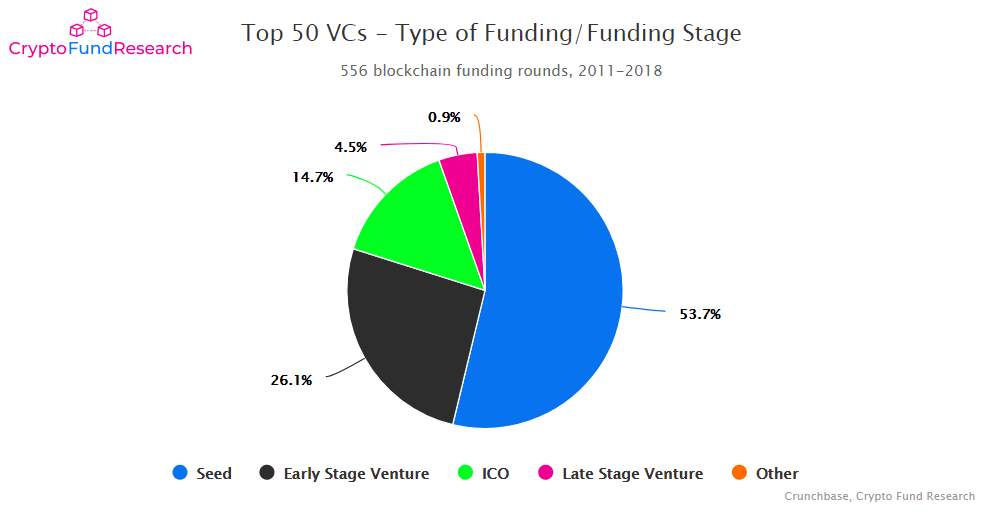 127 venture capital firms have made three or more investments in blockchain startups.
Despite declining prices in cryptocurrencies during the first half of 2017, it seems that investment in blockchain companies is still trending upward.
The full study is available here
Article by Josh Gnaizda, CEO - Crypto Fund Research
Updated on