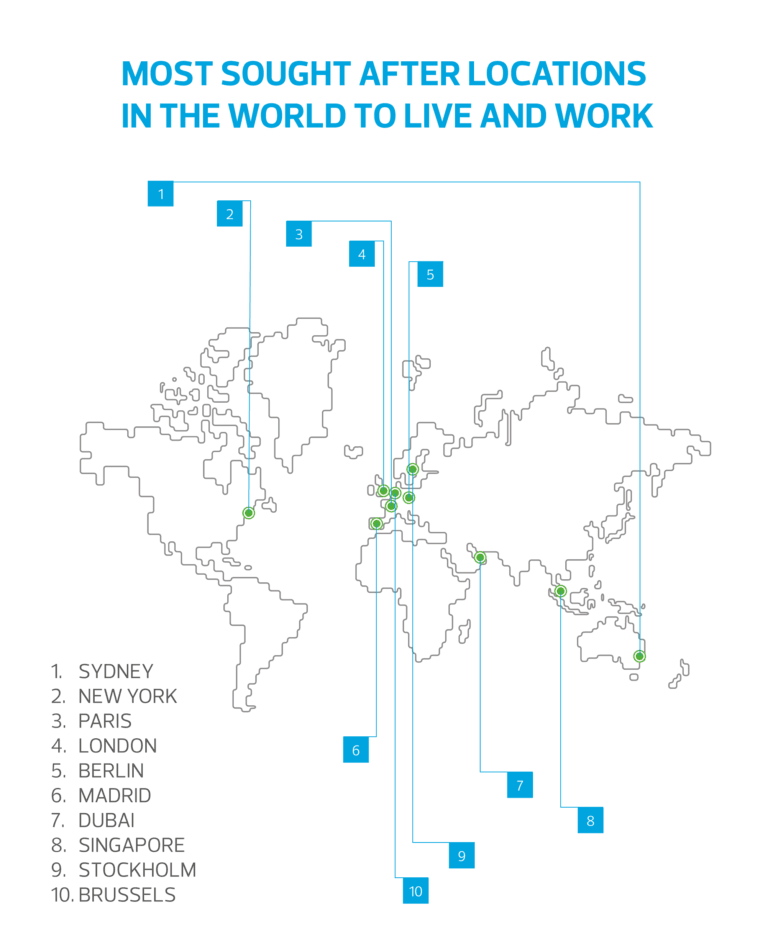 Tax, the cost of investment in appropriate technology and the cost of living are among the top perceptions for restricted talent movement in countries across the world, according to new research.
Q1 hedge fund letters, conference, scoops etc, Also read Lear Capital: Financial Products You Should Avoid?
A recent survey of business leaders across the globe revealed that attracting foreign nationals to work in organisations can be difficult for a variety of reasons. Almost one in five business leaders in eight of the 20 countries surveyed listed tax as their top reason.
ValueWalk's August 2021 Hedge Fund Update: Point72 Suffers Loss; Hedge Fund Assets Hit $4 Trillion
Welcome to our latest issue of ValueWalk's hedge fund update. Below subscribers can find an excerpt in text and the full issue in PDF format. Please send us your feedback! Featuring Point72 Asset Management losing about 10% in January, Millennium Management on a hiring spree, and hedge fund industry's assets under management swell to nearly Read More
For those in the UK, uncertainty after Brexit is the biggest cause for concern when recruiting international talent, with one in three (32%) listing this as their top reason.
One in three Chinese people surveyed believe the cost of investment in appropriate technology is a barrier and one in five in Mexico are concerned about visas.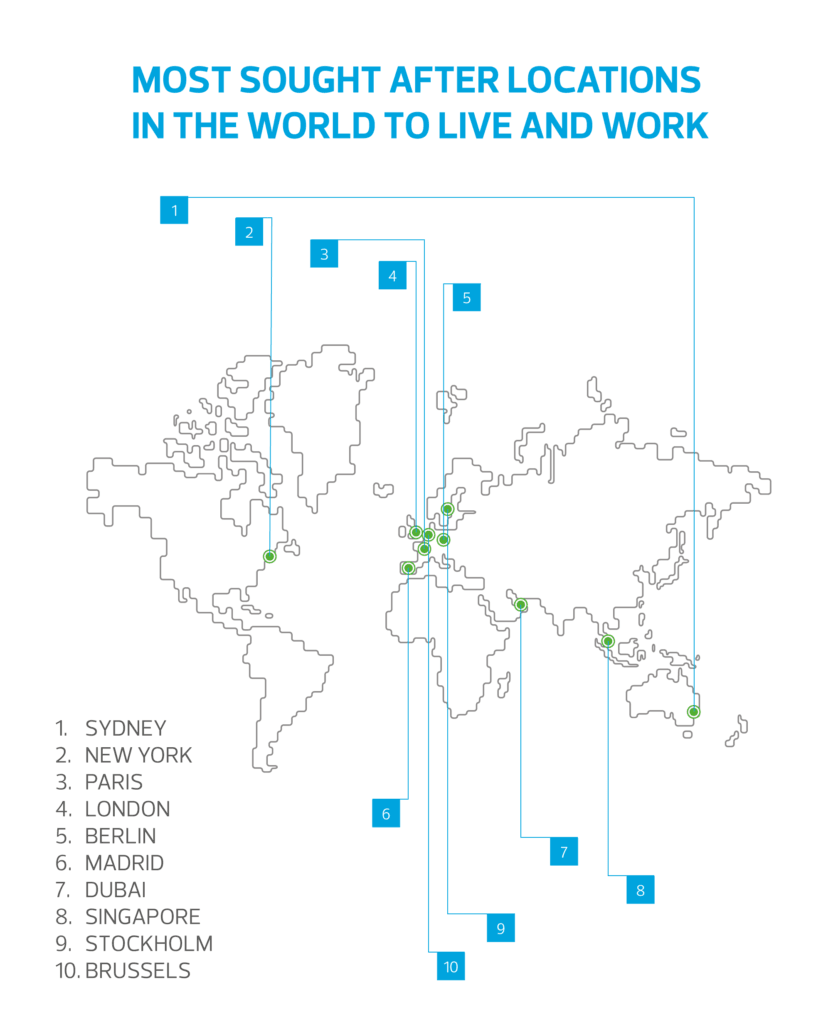 Perceived barriers by business leaders for people moving internationally for work are:
Tax – Australia (16%), France (18%), India (16%), Italy (18%), Japan (14%), South Korea (14%), Netherlands (14%), USA (12%)
The cost of investment in appropriate technology – China (30%), Brazil (18%), Spain (18%), Turkey (16%)
Cost of living – Canada (18%), Singapore (24%)
Language barriers – Germany (20%)
Uncertainty after Brexit – UK (32%)
Lack of opportunities – Hong Kong (12%)
Lack of future job prospects – Russia (14%)
Pension fears – Indonesia (16%)
Visas - Mexico (20%)
Women business leaders are more likely to consider cost of investment in appropriate technology as a barrier to attracting talent, with men more likely to opt for tax or pension fears.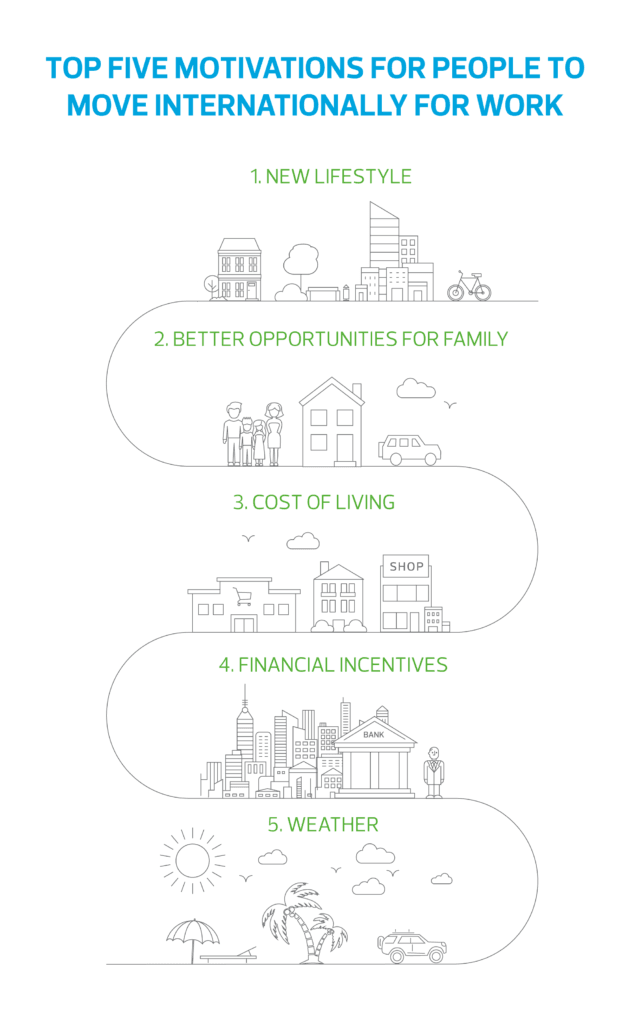 The research, which was conducted by global audit, tax and consulting network RSM, also looked at what motivates people to move internationally for work:
Financial incentives – people from Brazil and Turkey
Weather – people from UK and Netherlands
Better opportunities for family – people from Hong Kong, Mexico and Singapore
Cost of living – people Canada, Spain, Japan, USA
New lifestyle – people from Australia, China, Germany, France, Indonesia, India, Italy, South Korea, Russia
An RSM spokesperson said: "It's clear from the research that many businesses feel that financial implications are restricting talent movement across the world and brain-drain could be an issue for organisations as we move into the future, particularly when faced with potentially game-changing events such as the UK leaving the European Union.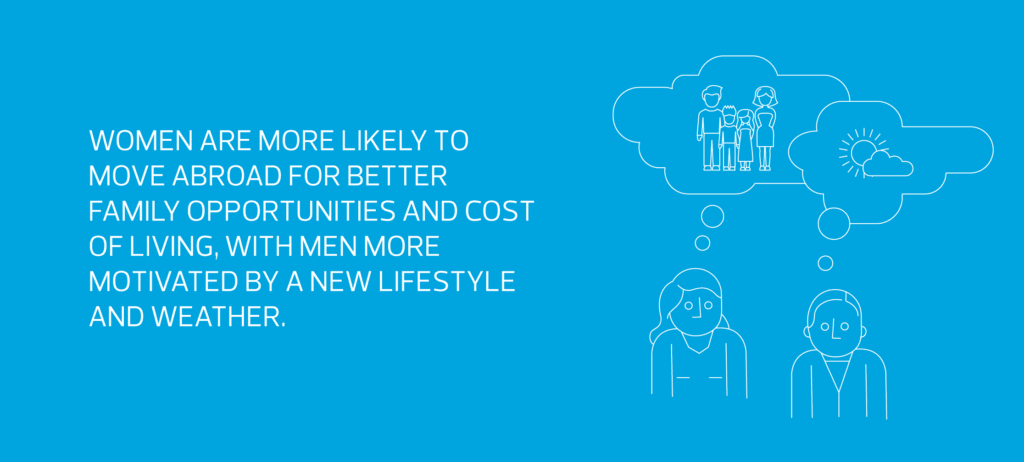 "Investment in technology, visas and concerns over lack of opportunities are also causing concern. Businesses will have to carefully consider how to future-proof their strategies in order to ensure future generations are attracted to positions in their countries and then offer the support for them to flourish and thrive in their role."
About RSM
RSM is the sixth largest network of independent audit, tax and consulting firms, encompassing over 120 countries, 813 offices and more than 43,060 people internationally. The network's total fee income is US$5.1 billion.
As an integrated team, we share skills, insight and resources, as well as a client-centric approach that's based on a deep understanding of our clients' businesses. This is how we empower them to move forward with confidence and realise their full potential.
RSM is the lead sponsor and corporate champion of the European Business Awards promoting commercial excellence and recognition of entrepreneurial brilliance.
RSM is a member of the Forum of Firms, with the shared objective to promote consistent and high-quality standards of financial and auditing practices worldwide.
RSM is the brand used by a network of independent accounting and advisory firms each of which practices in its own right. RSM International Limited does not itself provide any accounting and advisory services. Member firms are driven by a common vision of providing high quality professional services, both in their domestic markets and in serving the international professional service needs of their client base.
For more information, visit rsm.global, like RSM on Facebook, follow RSM on Twitter and/or connect with RSM on LinkedIn.