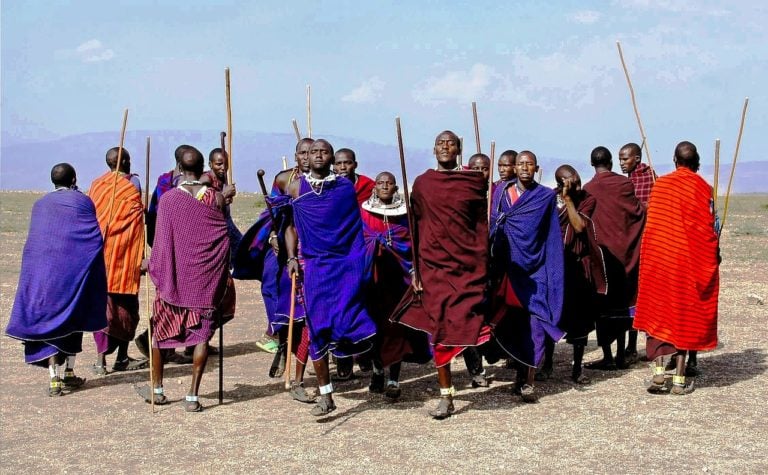 Tanzanian President John Magufuli's government is shutting down all the 'unregistered' bloggers and discussion forums in an attempt to crack down on freedom of speech. The Internet has both positive and negative effects. It allows a free exchange of ideas around the world, and has helped empower the ordinary people. It has given voice to hundreds of millions of voiceless people. But John Magufuli's government is effectively killing the free Internet in the country by forcing Tanzania bloggers and forums to shut down if they don't pay a hefty licensing fee.
Most Tanzania bloggers can't afford to pay the licensing fee
Reuters reports that all the 'unregistered' Tanzania bloggers and discussion forums have been asked to take down their sites with immediate effect or face criminal prosecution. The country's most popular discussion forum Jamiiforums has temporarily shut down its site after the Tanzania Communications Regulatory Authority (TCRA) threatened to take legal action against all the 'unregistered' forums and blogs.
The TCRA said in a statement that "all unregistered online content providers must be licensed before June 15." After June 15, they are "prohibited from posting any new content on their blogs, forums or online radios and televisions." Tanzanian bloggers violating the rules will face imprisonment of at least 12 months, a penalty of at least 5 million shillings ($2,200) or both.
Jim Chanos Unveils Lastest Short As Fund Manager Bets On Further Market Declines
Jim Chanos has a new short target in his sights. Earlier this week, the hedge fund manager disclosed that he is betting against "legacy" data centers that face growing competition from the trio of technology giants, which have previously been their biggest customers. The fund manager, who is best known for his winning bet against Read More
Jamiiforums is a platform "where we dare to talk openly," but the government has accused it of allowing people to post fake allegations. The Electronic and Postal Communications (online content) Regulations 2018 passed in March has made it compulsory for Tanzania bloggers, YouTube channels, and online forums to register with the government and pay an annual fee of $930. That's a lot of money considering per-capita income in Tanzania is less than $900 per year.
Yes. Am taking a break, and as a digital refugees will depend on the kindness of others until I can figure out the answer to the What Next question.

— Elsie Eyakuze (@MikocheniReport) June 12, 2018
To receive a certification from the government, bloggers, YouTubers, online forums, online radio, TV streaming services, and podcasters have to fill out a form detailing their staff qualifications, the share of capital, names of all the directors and stakeholders, future growth plans, and the date of commencing operations.
The government still reserves right to terminate the certification of any site sharing content that "causes annoyance, threatens harm of evil, encourages or incites crimes."
I also think the problem is not the payment as much as the subsequent responsibility following the license (if granted). It is not only a self-censorship license but a way to become the state's tool to censor others (contributors) civic right to express.

— Aikande C. Kwayu (@aikande) June 12, 2018
Preventing cyber crimes or blocking freedom of speech?
Even if your site has received a certification, the TCRA could ask you to take down any "prohibited content" within 12 hours. Non-compliance will lead to 12 months in prison or 5 million shillings penalty or both along with the cancellation of license. The regulation also requires Internet cafes to install CCTV cameras.
John Magufuli's government argues that the law is aimed at preventing hate speech and other cyber crimes such as pornography and cyber-bullying. But activists have pointed out that the rule's definitions were ambiguous. They believe the law is against the spirit of the open Internet and prevents freedom of expression.
One thing is certain: Magufuli's government doesn't want people to freely share information online. According to the group Reporters Without Borders, the new law "will kill off Tanzania's blogosphere." Since coming to power in 2015, John Magufuli aka "the Bulldozer" has banned pregnant girls from attending school, the registration of foreign ships, and the export of unprocessed minerals.
People criticizing the government on social media and online forums are often put behind the bars, some of them for years. Magufuli's motive behind blocking the free flow of information on the Internet seems unclear. But his government is familiar with the role played by the Internet in the Arab Spring. As is almost always the case, people will find the way to get their word out.
Updated on